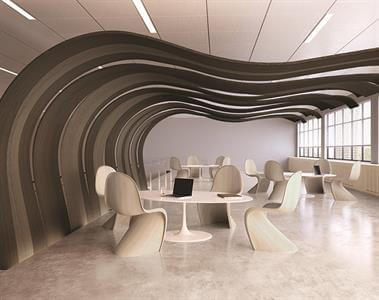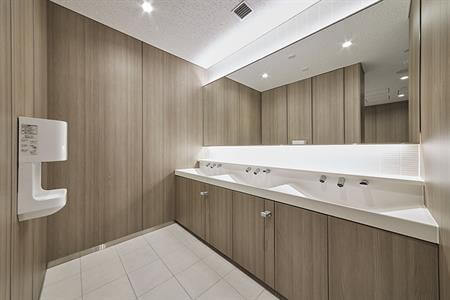 A fast and cost-effective upgrade for all types of surfaces to refresh and redesign a new or existing space. Application opportunities are endless and installation can be carried out with the minimum amount of disruption. Forget noise, dust and disposing of waste & rubble, Di-NOC architectural finishes are the complete opposite. It's quick to install and the environment is quiet and clean with the minimum amount of disruption. There's no need to close off large areas or for long periods of time.
These adhesive architectural finishes can be used on ceilings, walls, facades, doors, columns, bars, counters, cupboards, lifts and much more. Either inside or outside, commercial or residential, there's a solution for nearly every location. Self-adhesive 3M Di-Noc architectural film is applied on-site, reducing labour and material costs.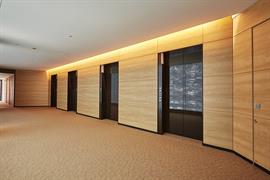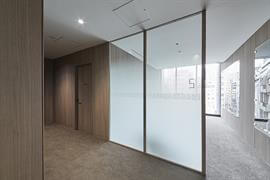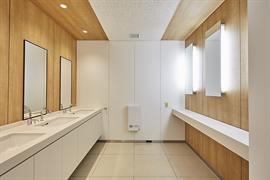 Key Benefits:
Fast, clean and easy redecoration
10-year durability
Reduced downtime due to the ease of installation
Cost-effective alternative to replacement
Creative alternatives to any material
Durable with a high-end finish
Unlimited interior design possibilities
Clear, permanent, pressure-sensitive adhesive
Over 900 patterns for restyling spaces
Ultimate design flexibility
WATCH THE VIDEO

CLICK HERE TO VIEW THE PATTERN BOOK
From industrial concretes to elegantly aged woods; vibrant pops of colour to rich marbles, the DI-NOC collection gives you the freedom of design using the technology from 3M™. Our team of 3M trained installers and specialists will make sure the architectural finishes you choose are correct for the environment and the surface to which they are being applied.
With Di-Noc products, you can create a whole new look quickly and inexpensively. The Material will wrap a new or existing substrate to give an immediate uplift. As 3M's fully trained installers, FASTSIGNS® St Albans are able to offer a complete service of 3M Di-Noc Architectural Finishes.
Get in touch today to discuss your project.