​
Mac Repair Herts
Increase Visibility From the Road
The Challenge
Mac Repair Herts needed to increase their visibility from the road, not just so their customers could find them, but being on a busy road they had a great opportunity to promote their services as well. Approximately 40'000 people live in Hatfield and with their building being on a main road they had a huge opportunity to advertise their business and services. Most people have a computer, so their audience is huge, and they needed to capitalise on that with the correct signage in order to let people know exactly where they were.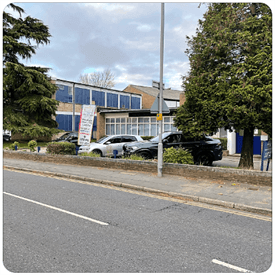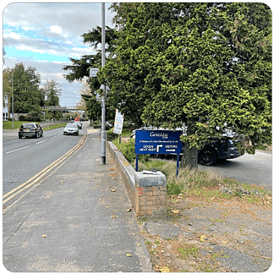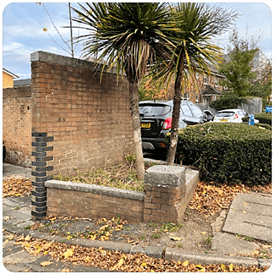 The Solution
We needed to make a sign that was highly visible for the passing traffic but we only had a narrow space to work with where the sign would fit. Working through a variety of options with the client they decided to go for a tall narrow sign that was highly visible from both sides and would not encroach too far into the car park. To match this sign they also included an entrance sign, to highlight where to turn from the road into the car park. Inside the car park, they added matching parking signs to complete the job.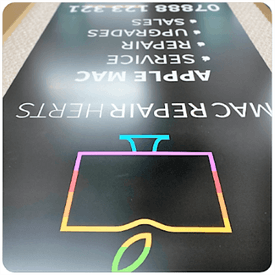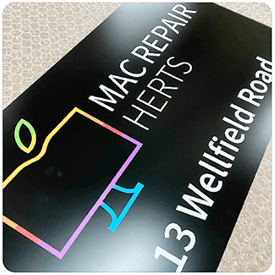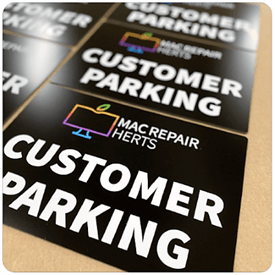 The Result
The signage was produced with a matte black finish and gloss white text to give added contrast and more visibility. To keep things consistent we opted for square black post which helps to give the impression of a one-piece monolith sign. The main sign is an impressive 3.3m high by 1m wide and can be seen from all directions. Now when you arrive at the building you know you're at the correct place and the matching signage really gives a professional feel, instilling confidence in their customers. With just 8 working days between the order being placed and the signage being installed, Mac Repair Herts were thrilled with the results.