​
COVID Screens
Making a Small Space COVID Safe.
The Challenge
Being a busy, local and family run business, this MOT centre in Hertfordshire needed a solution to make their reception space COVID safe.
This small space could easily become congested with staff, customers regularly arriving to collect their vehicles and others waiting for MOTs to be completed. The challenge was to make it a COVID safe space, in line with the government guidance. After searching online, where there are plenty of freestanding perspex screens and office screens, the client realised that a bespoke solution, was the only way to get screens that fit together in the available space and look presentable.
The client contacted FASTSIGNS® St Albans requesting perspex partition screens with a professional finish, all at the same height.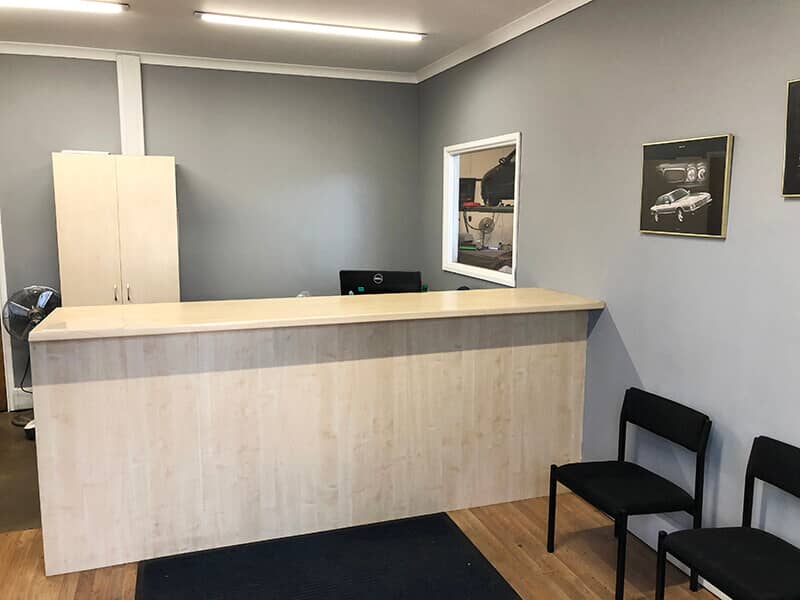 ​
The Solution
The reception area needed to be neatly partitioned into three sections. Using non-permanent office screens, that could easily be reduced or removed with changing regulations. The service counter required the perspex desk screens to be positioned, so both the customer and the employee had an area to place documents and make payments. The waiting area needed a full height freestanding perspex screen to separate the customers from those waiting in the reception.
Both the perspex desk screens and the freestanding perspex screen would affix to each other to provide sealed and self-contained areas.
The Result
FASTSIGNS® St Albans were able to design fully bespoke and modular perspex desk screens and a freestanding perspex screen that were sturdy and self-supporting. As restrictions are adapted, the screens can be reduced or removed in sections without leaving any fixing marks. The T-shaped structure of the perspex partition screens and the aluminium trim, locked everything together to produce a rigid structure at one height. There are now clearly divided areas to work, collect and wait. The full design, approval, manufacture and install were completed in just five days.​
If you have any questions or requirements regarding perspex desk screens, freestanding perspex screens or office screens, please get it touch with FASTSIGNS® St Albans.