As the highest ranking signage franchise in the UK, FASTSIGNS is on course to leave a lasting impression on business.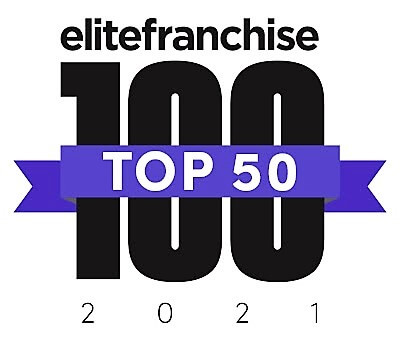 FASTSIGNS decided to enter the Elite Franchise Top 100, for the first time this year. They have sought out extra ways to continue inspiring people and show-off the accomplishments of their network, in what has been a challenging year.
The demands of consumers and the local business community have changed a great deal over this last year. In the face of the challenges raised by the pandemic, FASTSIGNS franchise partners have been approached by customers, looking to meet an ever-increasing need for signage which both informs and reassures the public; especially in regards to essential information. Each of the UK's FASTSIGNS centres were able to use their expertise and experience to provide fast, effective and creative signage solutions and meet the surge in demand.
FASTSIGNS Hammersmith, for example, provided over 250 different "social distancing" floor graphics to create a unified look throughout their local high street. This was part of the Government's local Business Improvement Districts (BID) to help the high street bounce back from the economic impact of the pandemic and FASTSIGNS played a crucial role.
By going the extra mile as a brand and by supporting businesses to reassure the general public, is what helps to set FASTSIGNS apart. This is why they have jumped straight into the Elite Franchise Top 50 franchises, speaking volumes about FASTSIGNS as a brand.
"We are really proud to have been awarded our place within the UK's top 50 franchises," says John Davies, MD of FASTSIGNS UK. "It is because of the diligence of our franchise partners and their selflessness to do all they can in offering customers a full signage solution, we are where we are. As the highest-ranked signage franchise, anyone choosing to join our network in 2021, can be assured of the security of a Head Office team who is there for them, and a network which is beside them. We are truly in this, together. As this award shows."
About FASTSIGNS:
FASTSIGNS International, Inc. is the worldwide franchisor of over 700 independently owned and operated FASTSIGNS centres in nine countries including the US, Canada, England, Saudi Arabia, UAE, Grand Cayman, Mexico, Chile and Australia (where centres operate as SIGNWAVE®).
FASTSIGNS locations provide comprehensive sign and visual graphic solutions to help companies of all sizes and across all industries attract more attention, communicate their message, sell more products, help visitors find their way and extend their branding across all of their customer touchpoints including décor, events, wearables and marketing materials.
Learn more about signs and visual graphic solutions or find a location at fastsigns.co.uk. Follow the brand on Twitter, Facebook or on LinkedIn. For information about the FASTSIGNS franchise opportunity, contact John Davies (call (017) 852-5314 x0).