LEADING lights from the UK signage industry have been honoured at global signage and visual communication specialist FASTSIGNS' annual Awards Ceremony which took place virtually, for the first time ever.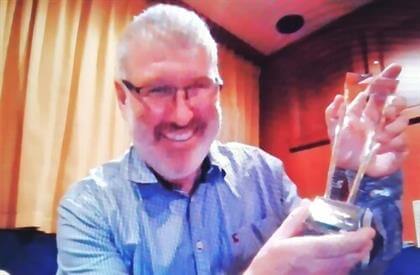 The FASTSIGNS awards form an integral part of its annual UK Convention and Supplier Showcase which each year marks a key date in the signage and graphics franchisors events calendar.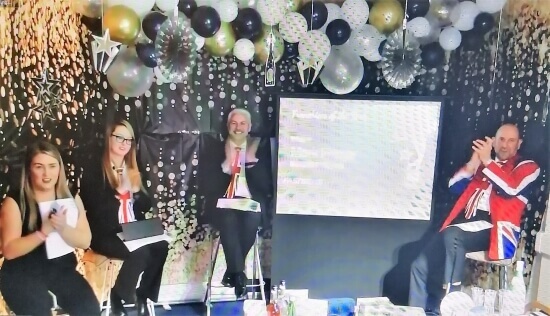 Historically, the glittering evening has been hosted by FASTSIGNS Global CEO Catherine Monson who usually flies in from the United States for the occasion. This year saw Catherine deliver her keynote speech via Zoom, where she shared advice and words of encouragement borne out of her experiences during her three-decade strong career in the industry.
Key suppliers Metamark, Tetenal and Epson also offered virtual presentations, enabling attendees to gain the same valuable insights they've had in previous years - albeit digitally.
Each year, the FASTSIGNS Awards seek to recognise the hard work of its UK franchisees and alongside the ten core Recognition Awards and Merit Awards, the ceremonies awards categories were bolstered to include the humorous 'Corona' Awards, that made light of the challenging year. Additional merit awards were also added to celebrate the acts of support and innovations that were delivered due to the pressures of the pandemic.
Speaking after the digital celebrations, Catherine Monson, FASTSIGNS global CEO, said:
"Like all other businesses across the world, it was difficult not to be able to host our pinnacle end of year celebrations in the usual way. This event is usually so important for franchise networks, it allows an opportunity to catch up with friends and colleagues, learn and have a lot of well-deserved fun.
"We couldn't let 2020 go unmarked, we pivoted our celebrations to a virtual forum to recognise the hard work, dedication and tenacity that our whole network has displayed over the past year. We were determined that our end of year event should go ahead at any cost.
"I'm always impressed by the determination of our team, and despite the challenges that have been thrown their way, there have been some incredible projects completed. Special recognition must also go to Mark Phelps and Murat Kalan as our deserving Franchisee and Employee Of The Year, as well as Melanie Martinez who we crowned as our Franchisee who maintained the Highest Spirits Through Coronavirus.
"2021 will no doubt still present some challenges for many, but with such a talented and supportive network in the UK, I'm confident we'll continue to innovate and set a shining example for the signage sector."
The main award winners were:
Merit Awards
Franchisee of the Year: Mark Phelps - FASTSIGNS Kingston

Employee of the Year: Murat Kalan - FASTSIGNS Crawley

Project of the Year: FASTSIGNS Portsmouth

Most Innovative Franchisee: Richard Wedgwoord - FASTSIGNS Manchester

Comprehensive Solutions of the Year: FASTSIGNS Hammersmith

Sales Person Highest Revenue:Neena Patel - FASTSIGNS Hammersmith (1st)

Chris Keegan - FASTSIGNS Kingston (2nd)

Aaron Woodward - FASTSIGNS Manchester (3rd)

Sales Achievement of the Year: FASTSIGNS Leeds (1st)

FASTSIGNS Manchester (2nd)

FASTSIGNS Hammersmith (3rd)

Sales Person Newcomer of the Year: Neena Patel - FASTSIGNS Hammersmith

Supplier Recognition: Metamark, Tetenal
25 Years:
FASTSIGNS Leeds

FASTSIGNS Sheffield

FASTSIGNS Guildford
Corona Awards
Franchisee With Highest Spirits Through Coronavirus: Melanie Martinez

You're On Mute': Chris Simpson

Most Extensive DIY Project: John Harvey

Keeping Most Sane in COVID: Glenn Turnbull

Most Irate Franchisee: Simon Slee
Recognition Awards
Central Marketing Fund Board Representative: Andy Simpson - FASTSIGNS Leeds,  Mark Phelps - FASTSIGNS Kingston

Listen360: Mark Phelps - FASTSIGNS Kingston, Paul Allison - FASTSIGNS Sheffield, Sarah Bradshaw & Ian Ellis - FASTSIGNS York

Task Force: David Riddell - FASTSIGNS Gloucester, Richard Wedgwood - FASTSIGNS Manchester, Mark Phelps - FASTSIGNS Kingston, Andy Simpson - FASTSIGNS Leeds, Glenn Turnbull - FASTSIGNS Portsmouth
Prize Draw Winners
Shahzad Ahmad - FASTSIGNS Islington

Alistair Sheddon - FASTSIGNS Portsmouth
The UK FASTSIGNS network currently comprises 24 franchises across the country. FASTSIGNS offers a range of ways to join the franchise network including, new centre launches, co-brand and conversion opportunities.
About FASTSIGNS:
FASTSIGNS International, Inc. is the worldwide franchisor of over 740 independently owned and operated FASTSIGNS centres in nine countries including the US, Canada, England, Saudi Arabia, UAE, Grand Cayman, Mexico, Chile and Australia (where centres operate as SIGNWAVE®).
FASTSIGNS locations provide comprehensive sign and visual graphic solutions to help companies of all sizes and across all industries attract more attention, communicate their message, sell more products, help visitors find their way and extend their branding across all of their customer touchpoints including décor, events, wearables and marketing materials.
Learn more about signs and visual graphic solutions or find a location at fastsigns.co.uk. Follow the brand on Twitter, Facebook or on LinkedIn. For information about the FASTSIGNS franchise opportunity, contact John Davies (call (017) 852-5314 x0).