Check out these shop front transformations installed across Yorkshire by the FASTSIGNS® Leeds team.
When you own a local high-street business – be it shop, salon, café or restaurant – your shopfront is your business's face to the world. It's the friendly 'hello again' to your regular customers and the tempting 'yes, do come inside!' to your new customers.
To help you get noticed within your local area, a clear and well-branded shop front should do two things:
Tell the people who you are and what you do
Encourage new visitors to venture inside
Does your shop front tick these boxes? Does it reflect your brand? Is it enticing enough to get people through the door?
Whether it's outdated, off-brand or lacking in the creativity department, there are plenty of reasons to update your shop's exterior – reaching more new customers being the key one.
The good news is that transforming your shop front is probably easier (and less costly) than you think. From window vinyl to custom lettering, there are dozens of ways to breathe new life into your space. Take a look at some of these transformations for a bit of inspiration:
Beauty Salon Shop Front Signage for Katie's of Garforth Beauty Salon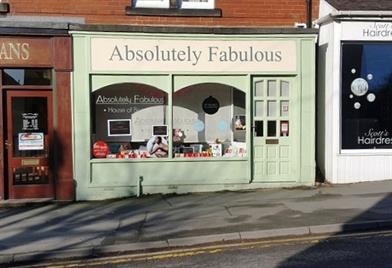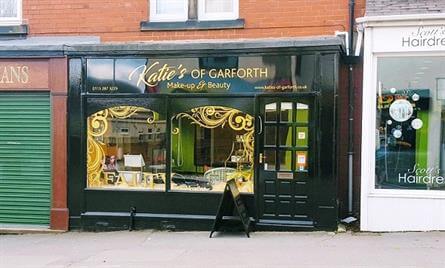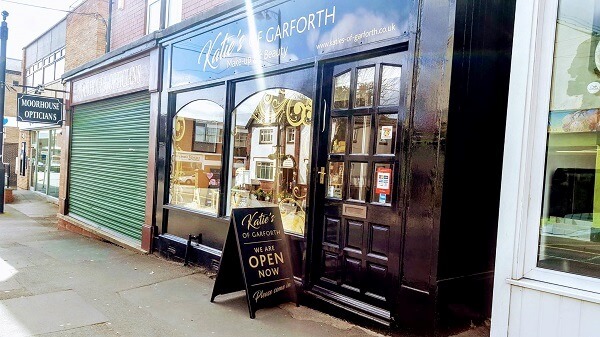 Under new management, this Leeds beauty salon wanted to refresh their shop front to send a message to their local clientele. And what a message they've sent! The salon's exterior has gone from tired and easily missed to the star of the show.
With a name change and updated brand colours, the smart new signage ties in perfectly with the decorative window graphics to create a sleek and stylish exterior that invites customers in and reassures them of the high standards and quality service they can expect to find inside.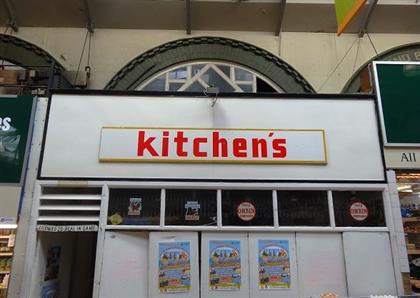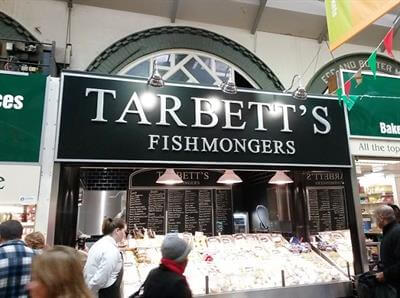 Market Stall Signage for Tarbetts Fishmongers
This market stall was dated and indistinguishable before we were enlisted to help the owners brand the unit's exterior. We created the green panels to clad the outside, complete with 3D lettering to showcase the family fishmonger's name.
The finished signs are classic in design and professional in appearance, creating a good first impression and establishing their presence on the marketplace.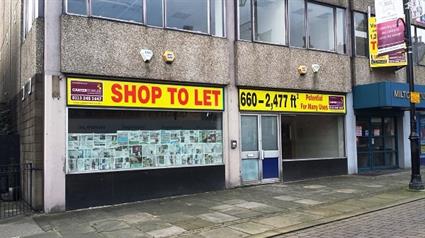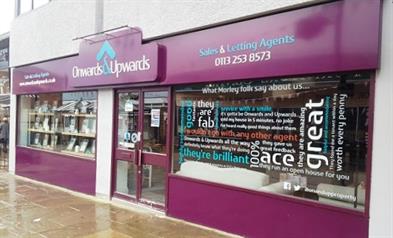 Estate Agent Shop Front Signage for Onwards & Upwards
An empty lot, this estate agent needed a shop front that was going to distract from the slighting run down building. We installed the exterior signage and window graphics which, combined with a lick of paint, has transformed the shop front completely.
We're all guilty of peering into estate agent windows – whether we're property hunting or not – so filling one of the empty windows with customer testimonials was a fantastic way off adding value to a previously unused space, as well as providing some internal privacy.
The front panel with the company name helps the business to stand out, and the colourful branding ties the whole scheme together while brightening up a drab street.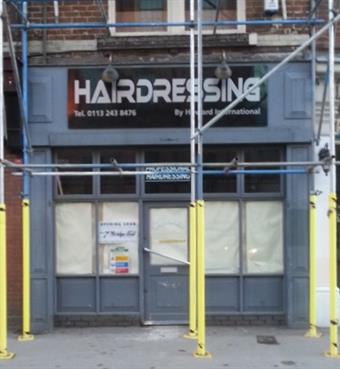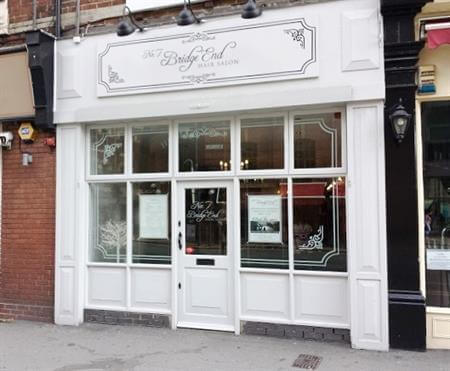 Hair Salon Signage for The Bridge End Salon
This hairdressing salon is a prime example of how the right shop front branding can completely change the personality of your business. From looking more like an old computer shop, the salon now looks stylish and up-market.
A simple lick of paint, a new signage panel and some subtle vinyl window stencilling and the salon is unrecognisable. The previous shop front was dull and off-putting, but this new and improved facade will draw in plenty more excited clients.
Every one of us makes snap judgements about high-street businesses simply by glancing at their exterior, so it is so important to make the right impression.
Whether it's a part of a larger refurbishment or is a simple change, updating your shop front is something that provides a fantastic long-term return on investment.
Shop front graphics – there's so much to try
Shop front signage is the obvious starting point for your retail space. Beyond that, there are so many fun and inventive ways to dress a window. You could use window graphics and vinyl to advertise sales and offers. Window displays and murals are a great way to pull in customers with something eye-catching. Display board and A-frames enable you to move your messages and displays around.

Want to find out how quickly we could transform your shop front with shop front signage and window graphics? Tell us your challenge and we'll help you get it noticed by the local community.