When you get in touch with a sign maker, you want fast, reliable results. Find out how the process works in this step-by-step guide from signage experts, FASTSIGNS® Leeds.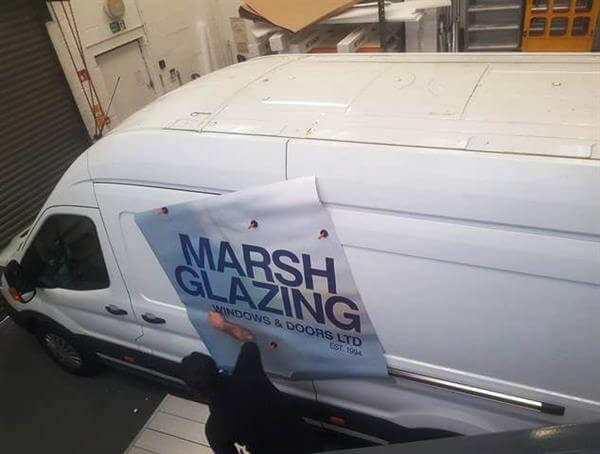 That's why at FASTSIGNS® Leeds, we have a set process we follow with every enquiry. We deal with a huge range of projects every month and our process helps to make everything straightforward, every time. And for the people of Leeds, it means they get brand new signs and graphics in no time at all!
Here's how it works…
1. Initial enquiry
Having scoped out the need for a sign maker, the customer gets in touch. We have a brief chat about what their project entails, what they hope to achieve, and what visuals or artwork they might currently have.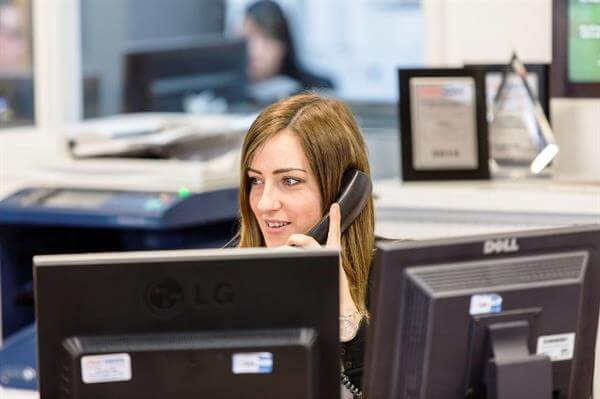 Following this chat, we assess whether there's a need to carry out a site survey. If the job is relatively straightforward, we can progress it onto step 3.
2. Site survey
If we decide a site survey is necessary in order to understand the project a little better, we'll arrange one at a time convenient to the customer. As sign makers local to the Leeds area, it's never a problem for us to get out and about seeing customers.
(We know Leeds inside out. Why not take a look at some of the signs and graphics we've installed locally to see if you recognise them?)
During the survey, we'll assess the space, take all the necessary measurements, and chat through the customer's ideas, budget, and what they want to achieve with the signs.
3. Quote
Back at the office, our team will write up a quote for the required work. We'll send this back to the customer along with photos of similar products and relevant case studies. In many cases, we can also show the customer sample materials so they really understand the products that have been quoted.
4. Proofs supplied
Once the quote is agreed upon, we create detailed proofs. This allows the customer to see exactly what their finished signs are going to look like.
When choosing a sign maker, it's important to select a business that can show you their designs ahead of time and tell you how they plan to turn them into a reality. Otherwise, you really don't know what you're going to end up with!
5. Review – Any amends
From the proofs, the customer can make any small tweaks and amends to the design. This is a really important part of the process as, often, what you picture in your head might work out as something completely different in reality.
A good sign maker will always take the time to help the customer refine their signs or graphics until they are completely happy. After all, the customer will likely be seeing them every single day!
6. Production
This is where speed comes into play. At our Leeds-based print and design facility, we have all the necessary machines ready and waiting to deal with a customer's project. Our dedicated production team gets into action printing, cutting, and finishing everything in-house to the required timescales.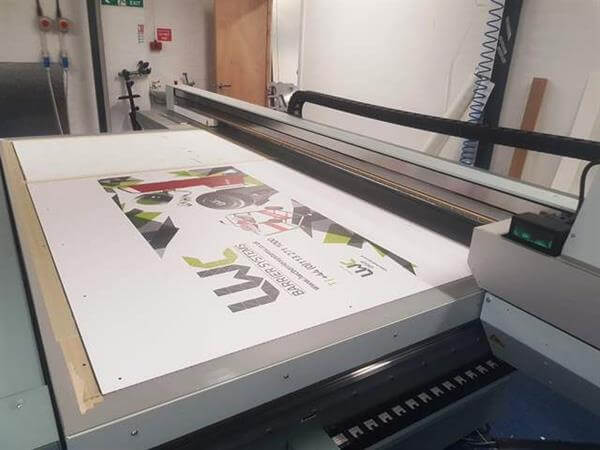 Depending on the project, we can keep production between 3 and 10 days. This is because we have a large enough facility that we have most materials on-site, yet are a small enough team that every project gets dealt with collaboratively as a part of one, ongoing schedule.
Have (Ever wondered what it looks like inside digital printers and sign makers? Take a look at our blog 'Behind the signs: Inside out Leeds print and design facility to find out.)
7. Installation – Signs are fitted and secured
The installation of a customer's signage is taken care of by our team. We'll arrange it during working hours at a time convenient to them or, if there are special circumstances, this can be out of hours.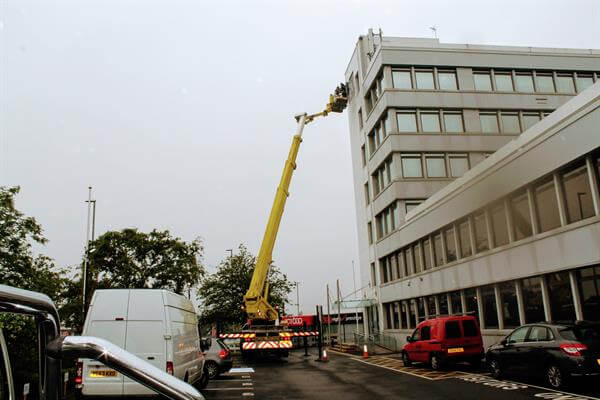 We'll make sure the clients are completely happy with the results and leave them to enjoy their new signs!
8. Aftercare – Here whenever you need
As a long-standing Leeds sign maker, we provide ongoing aftercare, meaning the project does not simply end when we receive payment. We're here whenever our customers need us.
This could be anything from carrying out maintenance or servicing of signs to checking out repairs after bad weather or simply making sure the rest of a site is kept up-to-date with branding.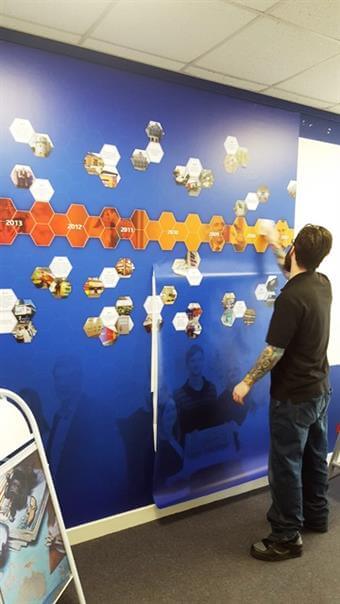 And if you're a regular customer, you'll likely deal with a dedicated account manager, making it fast and easy to request whatever printed signs and visuals you need, when you need them!
Got any questions about our process? Or do you have a project you'd like to discuss with us? Just get in touch with our friendly team and we'll be happy to help.