There are several things you should consider carefully before choosing a sign maker. Check out what they are in this blog from local Leeds sign maker, FASTSIGNS® Leeds.
When you're looking for sign makers, it can be easy to go with the first (and cheapest) option you come across. But in reality, there are several key things you should consider before agreeing on the work.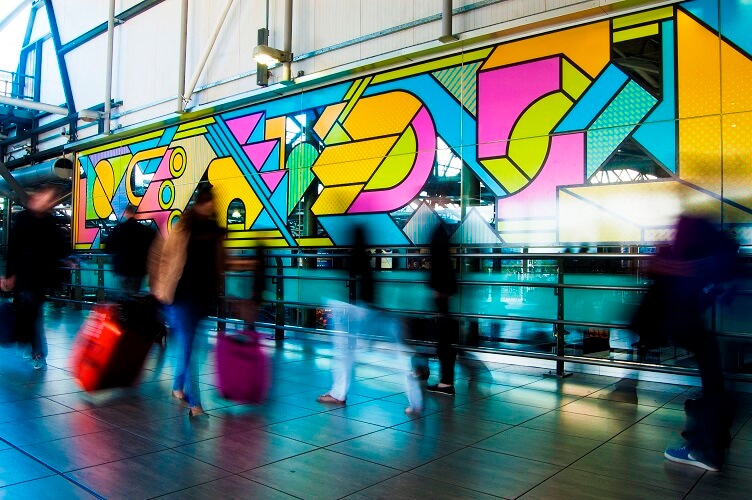 Your signage is your business' face to the world and the first thing many people will notice – so it needs to be exactly right. Your signs – interior and exterior – should look great and accurately reflect your business and its services.
The way to achieve this is by working with a local signs specialist who takes the time to understand your requirements and offers constructive advice.
The best sign makers will also offer these key services:
1. They will conduct a site visit
Although it might seem convenient for a company to complete your signs from measurements alone, this kind of corner-cutting can leave you with ill-fitting signs. Professional sign makers will always offer to come out in person and visit your site.
During the visit, you can explain your requirements while they examine your space. This way, they can gain an understanding of what you hope to achieve and recommend how best to do it. For larger projects, in particular, the site visit provides the design and production team with all the information they need to complete the project.
2. They will offer a fair price
Price is always a key factor, as you ideally want to work with a company whose work will fit within your budget. Equally, very low prices can indicate poor quality signage with a shorter lifespan. It's the job of your sign maker to balance your budget with your requirements in order to produce the very best results.
Get a few different quotes and compare what they are offering with what they are charging. Don't be afraid to share these quotes with other companies! Good sign makers will be able to justify their costs.
3. …With no hidden costs!
We've all encountered hidden costs at some point, be it buying a phone contract or a new car – and it's incredibly frustrating. It can be particularly disruptive when you're already well underway with a project.
When choosing a sign maker, it's important to look carefully at their pricing structure and find out exactly how their quotation works. A reputable company will warn you in advance if the price could fluctuate.
4. They will provide design advice and recommend the best materials for the job
Your sign maker is there to help you create the best possible impression – not simply just sell you an off-the-shelf solution. That means they should help you improve your ideas and create something unique.
Be wary of companies who simply offer options that are the cheapest (or most expensive) way of filling your space.
Instead, look for an experienced team with an in-depth knowledge of their materials. They should also take the time to get to know your brand and, where possible, produce finished signs that exceed your original expectations.
5. They will provide you with a dedicated account manager
No matter how large or small your project, you want to know you can reach somebody when you need them. Your chosen sign maker should proactively keep you up-to-date with progress from quotation right through to installation and aftercare.
Having a dedicated account manager means there's always a familiar face to contact with your queries or to find out how work is progressing. Having this point of contact can also help make your experience more enjoyable overall, as well as efficient.
6. They will establish clear timeframes and stick to deadlines
There are lead times associated with any production job, but it's the role of sign makers to keep you informed of these and make sure your project runs smoothly and to a deadline.
If a sign maker is vague or evasive about when your project may be completed, then it's highly likely they have an unstructured approach to project management. This is something to avoid as you risk encountering delays down the line.
7. They will provide fuss-free installation
Installation can get in the way of your daily operations, so it's important to establish, from the outset, a convenient time when your signs or graphics can be installed.
Look for a company that can be flexible and visits you during a quieter period for your business. This way, you will take the hassle out of any complicated installation work.
8. They will provide aftercare
To get the very best out of your signs and graphics they need to be a) produced using quality materials and b) looked after with the proper care.
Although often overlooked, aftercare is essential to delivering a return on your investment. A good sign maker will take an interest in the longevity of your signage and help you rectify any damage or wear and tear.
We love getting to know and working with new local businesses, so if you're based in Leeds or the surrounding areas, get in touch with your sign or graphics inquiry to see how we can help you.