In this blog we chat to FASTSIGNS® Leeds Director, Andy, to find out what 2020 has in store for the world of signs and printed graphics.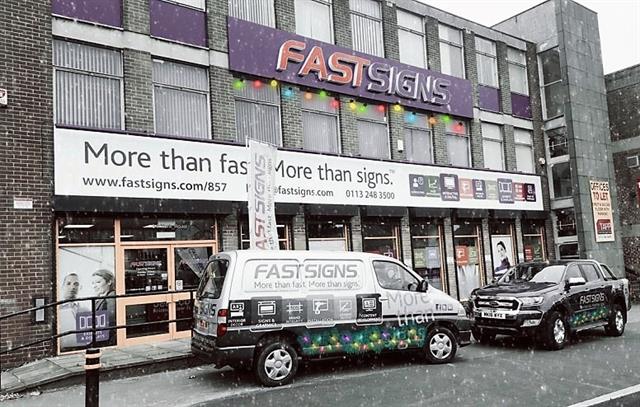 As we round off another decade here at FASTSIGNS® Leeds, we've taken a moment to reflect back on the year and think about what 2020 has in store for the signs we produce at our Leeds signs and graphics facility.
We caught up with FASTSIGNS® Leeds Director, Andy Simpson, to ask him about his highlights. He also told us what sign trends he sees continuing into next year and beyond...
Q: What have been your highlights this year?
We kicked off the year winning the top sales award for the UK at the FASTSIGNS US convention in Orlando, which was a positive recognition of the ongoing hard work of all the team here in Leeds.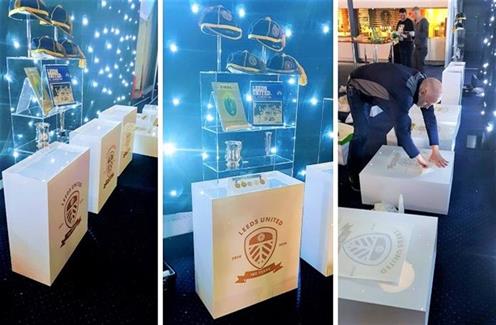 In terms of projects, it has been great supplying various signs and graphics for the Leeds United shops. It was their centenary year this year and we were involved in several special projects as part of the celebrations. We produced some pretty impressive 6' high built-up letters on the side of a new warehouse for Pharmacy2U, which was also a highlight.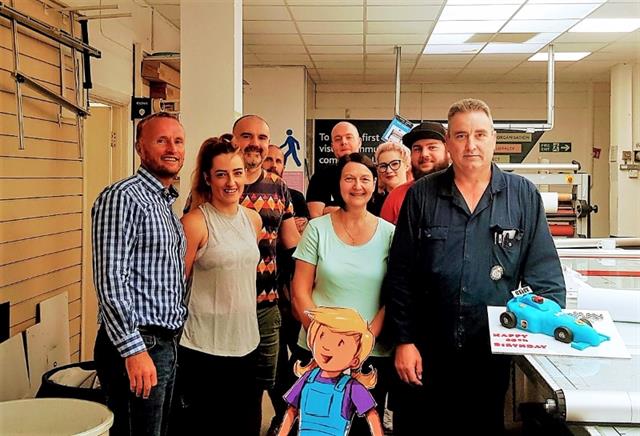 Back in the office, there was plenty to celebrate. Our Senior Account Manager, Rebecca, had her second baby and Production Manager, Cliff, celebrated his 60th birthday. We also got together for fish and chip Friday (a few too many times to mention!)
Q: What particularly memorable projects have been completed in the last 12 months?
The ongoing work we do with clients such as Trinity Leeds, Leeds University and Bradford Broadway is always rewarding. Working with local clients on a regular basis means we are quick to provide the ideal solution and we enjoy providing a wide range of different products. Trinity Leeds get involved with all kinds of local events and we support them with new graphics, like this selection during Leeds Pride:
We are super excited about this neon lighting alternative!
Robust, long-lasting, weather-resistant and what's more - it's 80% cheaper to run than traditional neon. Lovely stuff. pic.twitter.com/jtGpTKqTpq
— FASTSIGNS® Leeds (@FASTSIGNSLeeds) December 17, 2019
Q: What do the team have planned to celebrate the Christmas break?
We had our team night out to play shuffledboard at Trinity Kitchen, with food at Chicago Rib Shack. It's been a busy year and the team are all looking forward to a well-earned rest over Christmas!
The tree is up! Now it feels like Christmas. 🎄⛄️ pic.twitter.com/NCGB8FeGcs
— FASTSIGNS® Leeds (@FASTSIGNSLeeds) December 10, 2019
Q: Is there a product you're particularly excited about at the moment?
More and more businesses are discovering digital signs as a way to share multiple messages and monetise their display space.
Faux neon signs will continue to grow in popularity and we predict they will be big for businesses next year, alongside illuminated signs featuring programmable light.
We're looking forward to the development of built-up illuminated LED letters that can include display video. These are eye-catching and create totally unique displays.
As you may have seen, last night we installed these #Leedspride graphics and vinyls all around @TrinityLeeds and we have to say it looks absolutely fabulous! We are so happy to be able to help. 🌈
Happy Pride, #Leeds! pic.twitter.com/BIAEtiAHBi
— FASTSIGNS® Leeds (@FASTSIGNSLeeds) August 1, 2019
Q: What does 2020 have in store?
The products mentioned above will continue to be big going into next year, particularly for the retail and leisure sector. We're looking forward to working with more local schools on their building signs and graphics, as well as meeting more new local businesses. It's always interesting meeting new businesses and helping them find ways to communicate with their customers.
We will be celebrating 25 years in business in September which is an exciting milestone to look forward to. Someone has a big birthday in January too, but I'm not saying who!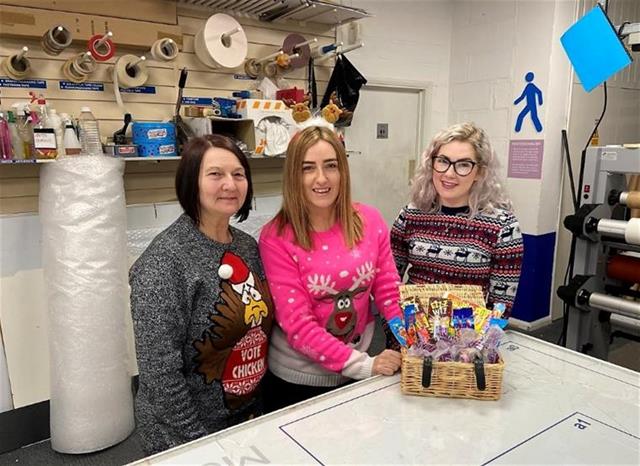 Q: Finally, what's the festive opening period?
We close for Christmas on Tuesday 24th at 12pm. We will be taking orders right up until this time and we'll determine if it can be ready before or after Christmas depending on the product. For simple orders, we could take the order Monday and have it ready Tuesday morning! We reopen on Thursday 2nd January.
In the meantime, we monitor the email address and I leave my mobile number on our answering machine for any emergencies.
Want to hear more from the FASTSIGNS® Leeds team? Follow us on Facebook, Twitter and LinkedIn for regular updates from the team.