What are faux neon signs? Get the low down and find out what makes them so popular in this blog from FASTSIGNS® Leeds.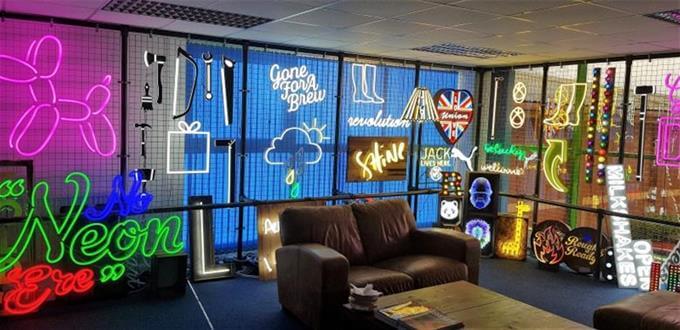 What are faux neon signs?
Faux neon signs are a new alternative to traditional neon. They are built using low voltage LEDs and depict words, sentences, images, symbols or logos.
The LED tubing used for faux neon signs has been designed to replicate the look of traditional neon lighting while being more energy efficient and accessible. Faux neon is cheaper to run and requires less maintenance.
You can be as creative as possible with a faux neon sign as they are made to order and come in any shape, colour, size and design.
Why the move from traditional neon?
Traditional neon is illuminated by electrifying tubes filled with gases such as neon and argon. Over time, the glow will fade and they will need to be serviced to give them back their appearance. The glass tubing means they're costly to produce and can be smashed.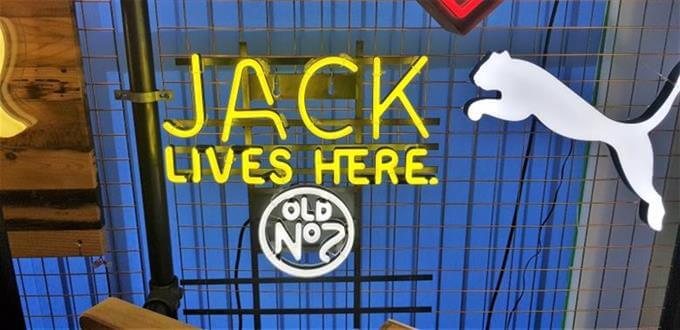 People are choosing faux neon signs instead
As the technology behind faux neon signs has advanced, they have become more appealing. The LEDs are concealed within the tubing, providing a uniformed glow from the outside and the tubing is easy to bend and shape which means all kinds of designs are achievable. These benefits, plus increased availability and awareness of faux neon, has meant it's become more popular.
Make a statement that turns heads
There's no size restriction on faux neon signs as they can be panelled together to make larger signs and there's a full range of colours to choose from. The illumination of your sign can be controlled remotely and it's possible to programme effects like moving colour patterns or fade-in-fade-out.
All of this provides ultimate freedom when it comes to designing your sign. It's an opportunity to create a real focal point for your business – either indoors or outdoors. Because of the bright, colourful glow given out by faux neon, your eye is naturally drawn toward it on passing by.
The benefits at a glance:
Totally unique feature
Energy-efficient and low voltage
Suitable for indoor and outdoor use
Lightweight design
Wall or grid mounted
Full colour range
Safe to leave on
Low maintenance
Made in Britain
Are there any downsides to faux neon?
Neon signs – in any form – aren't the cheapest product on the market. But, that's true for any illuminated sign and, although they may cost slightly more initially, the investment is worthwhile. They are an eye-catching statement that will get your business noticed time and time again.

What will you design?
There are so many ways to go with faux neon, the most difficult part will be picking your design. Lots of businesses select a meaningful word, phrase or a custom-designed logo. This is a popular choice for offices, agencies and company headquarters, as well as retail spaces.
It's possible to create decorative designs or more practical wayfinding signs. For instance, hospitality venues might choose a faux neon sign for their bar backdrop or to point the way to the toilets. Some businesses create faux neon installations that encourage their customers to photograph them and share on social media, which is a clever way of using your sign as a marketing tool.
Whatever design you choose, it's important to think about how the colours and illumination will work in your space and against the chosen backdrop. This is where it can be useful to seek the advice for your sign maker as they will be able to recommend the tones that might look best.
Do you want to explore faux neon signs for your business? Talk to us about getting a quote.