Find out how we regularly produce retail signs and merchandise for the LUFC supporters' shop and take a look at some of the previous signs and branding we've installed.
Retail signs and merchandise at Elland Road – The home of LUFC
It's an exciting and extremely tense time to be a Leeds United fan
The team is headed for the play-off finals for a chance at promotion later this month.
Despite the club's continuous trials and tribulations, they have a steadfast fan base. One of the most loyal in the country, some will tell you!
It's also a fan base that extends far beyond the reaches of the city itself and local supporters. Ever since their days in the premier league, you'll find Leeds fans in all kinds of locations across the globe.
So, it should come as no surprise that the Leeds United merchandise shop has plenty of regular offers and announcements to share.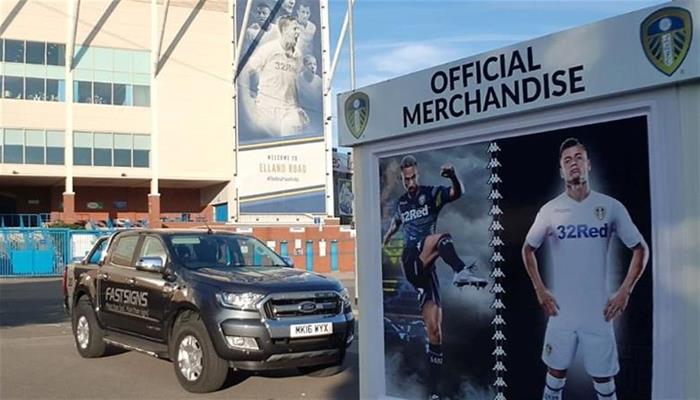 Saying it loud and proud in blue, white and yellow
We've worked closely with the LUFC supporters' shop, both at Elland Road and the city centre location, to help them advertise sales and news over the years. And it's a working relationship we enjoy, given we have a few keen Leeds fans in our midst back at the office!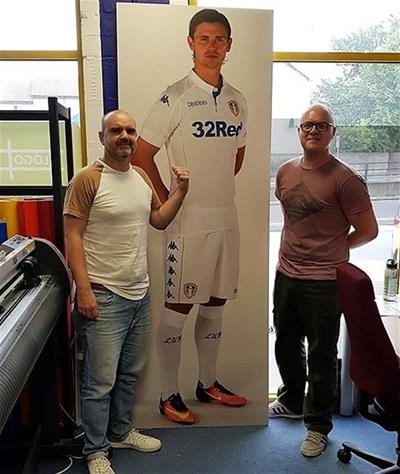 Making a change from signage, we recently helped produce a new item of merchandise for the shop – the now iconic 'Bielsa buckets'.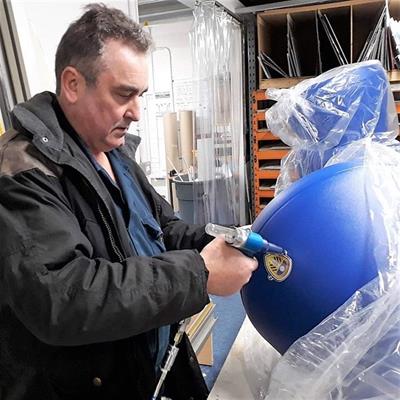 These are replicas of the blue bucket the current manager, Marcelo Bielsa, sits on during matches. We've been adding the badges, and the buckets have been flying off the shelves!
Remember these? The #Bielsa buckets must be proving popular amongst @LUFC fans - we've just finished another load! #LUFC #Leeds pic.twitter.com/MiQfZjbLao
— FASTSIGNS® Leeds (@FASTSIGNSLeeds) March 7, 2019
Because we've provided retail signs and graphics for the club previously, it makes the process fast and easy when they request anything new.
Retail signs we've provided include:
Window graphics
Point of sale signs
Door wraps
Department signage
Wall graphics and wallpaper
Sale banners
The most recent project we helped out with was this display at the Queen's Hotel in Leeds. We created a backdrop for a window display of the current kits and other sportswear. The backdrop was printed with a concrete effect to match the displays at the Elland Road supporters' shop.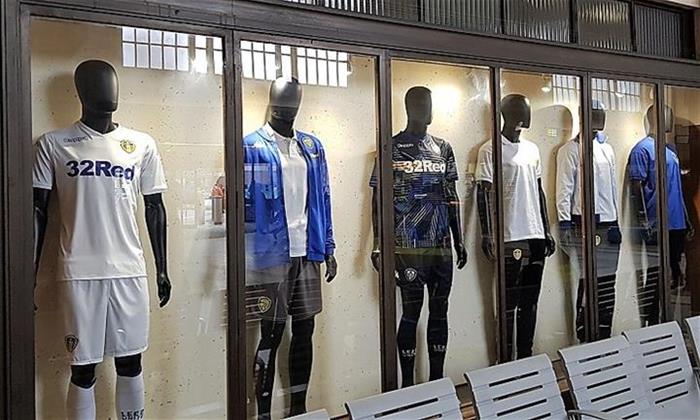 It's a pleasure working with LUFC, providing them with a whole array of signature blue, yellow, and white-coloured graphics. We're wishing them the best of luck for later in the month!
Leeds, Leeds, Leeds!
Are you a local Leeds sports club or store that has a regular need for retail signs? We're always just a phone call or email away. You can get in touch for a quote anytime and we can come out to survey your site if required.