Wall art for schools helps create a welcoming and engaging environment for kids and staff. See ideas for educational graphics for schools from FASTSIGNS® Leeds.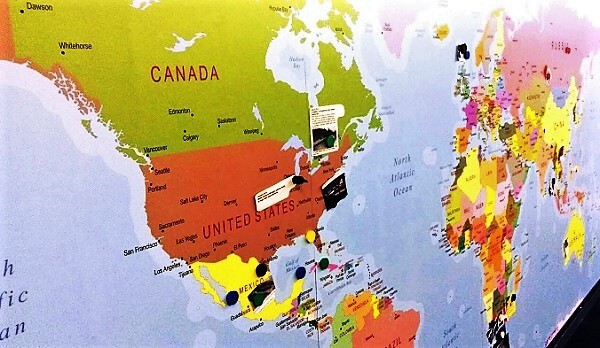 Wall art for schools – Bright ideas and inspiration
Engaging wall graphics for schools and educational facilities
One of the quickest ways to breathe new life and energy into your school building is with wall art. Wall art for schools helps brighten halls, classrooms, and corridors. It's a great way to personalise your building and make everyone feel welcome.
Does your school have its own brand identity?
Many of the schools we work with create a brand identity to showcase their values. We often team up with school branding expert, Yvonne Thurley of Quality Bespoke Educational Design, to produce original graphics and wall art for schools.
We worked with @YThurley to design and install these amazing wall graphics at @ElementsSchool yesterday.
Don't they look wonderful? #Wemakeadifference #Beaworldchanger pic.twitter.com/ume8enWRI7
— FASTSIGNS® Leeds (@FASTSIGNSLeeds) September 2, 2020
What are the benefits of wall art for schools?
Decorating your school building with wall art and graphics makes it a more appealing place to learn and work. It brightens up plain and empty space and sends a positive message.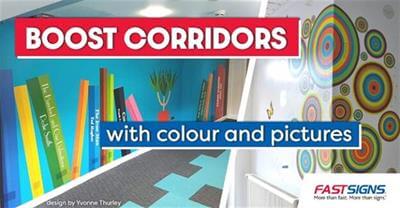 Boost corridors
Use colour and images to make your school's corridors more exciting for kids as they move around during the day. Corridor wall graphics are a good way to differentiate between departments too.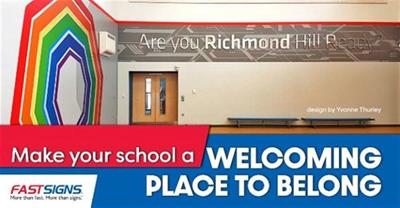 Promote belonging
Share words and phrases that remind kids and staff that they are part of something. The culture of every school is unique – show visitors what yours' is all about.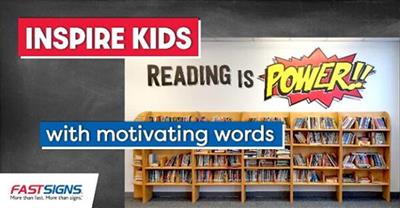 Motivate kids
Spread positive messages about education and inspire kids with motivational messages as they go about their day learning and playing. Our eyes are drawn to words and pictures, and your school's walls are a great canvas.

Want to create something special?
The beauty of wall art for schools is the concept is completely unique to your school and its culture. We've worked with schools to create their own house emblems and even to design a quiet room to promote student wellbeing. Whatever your idea is, we help you develop it into something special.
Find out about branding and wall art for schools in this FREE Look Book. It's packed with images and case studies showing you exactly how Leeds schools have enhanced their environments.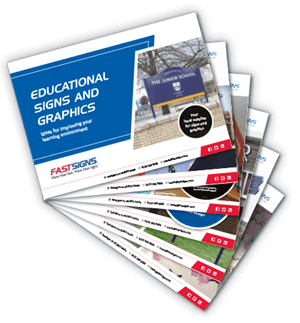 The process starts with a site survey where we take measurements and discuss your budget and ideas. From this, we work with you on the design until you're happy with them.
If you're based in Leeds or the surrounding areas, get in touch with our team to chat about what can be achieved with your budget.