The signage and print product picks to get your messages seen in 2021. Start making the best impression and keep people informed.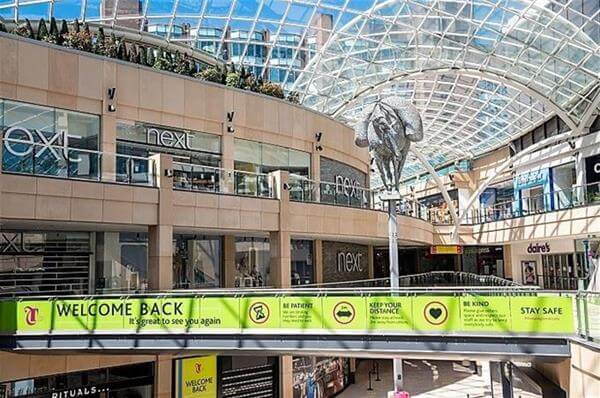 It seems hard to predict anything anymore. The way everyone's businesses and workplaces operate has changed so drastically and so often over the past year. But one thing remains constant – our need to communicate and share information with each other.
When out and about, we see signage and print displays everywhere. Fewer people and an increased awareness of safety notices and instructions has pushed them to prominence.
This year won't be typical. A great many businesses will still be disrupted or entirely closed. The most we can do is look to the future and look to keeping people safe in the meantime. Here are our signage and print product picks to help you share messages this year:
⦁ Window graphics
Whether you're open or closed, window graphics are an opportunity to send a message. Windows and glass doors are in the sight line of passers-by, making them the ideal place to share information or highlight your branding. Lettering allows you to share words without obstructing light.
Window vinyl is a quick and affordable way of creating a display. It's easy to fit and is possible to remove yourself once you longer need it. Window graphics are useful for temporary displays and long-term branding.
⦁ Signboards and panels
Being able to move displays around and place them where you need them is a practical necessity. For businesses that need to remind customers of new or changing measures, sign boards are a good investment. They give you chance to update your information and place it in the most obvious spot.
Many organisations are operating at reduced capacity and running click and collect services. Having the right signs in the right places helps things run smoother and keeps customers and staff safe.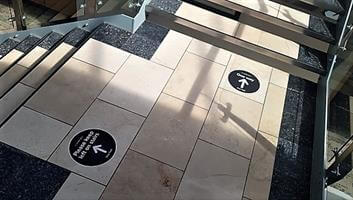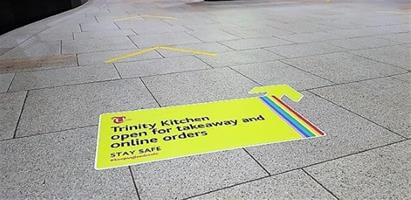 ⦁ Floor stickers
Social distancing and oneway systems are going to be in place for the foreseeable future. Floor stickers and markers are the easiest way to communicate these.
People naturally look to the floor for information on where to queue and stand, particularly in places like supermarkets and medical centres. Making sure your floor markings are bright and obvious gives people the best chance of following the measures.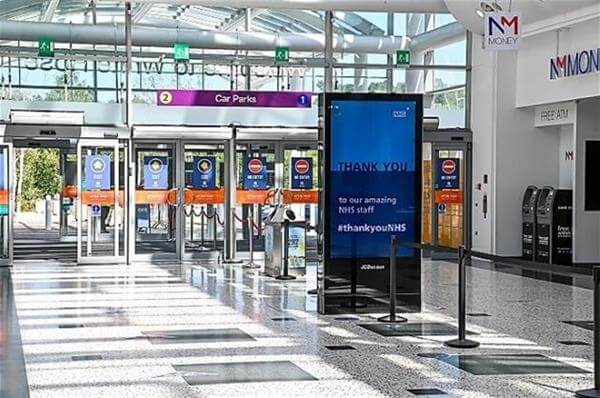 ⦁ Digital signs
With messaging and advice changing all the time, businesses have had to play catch up. Making sure signs and branding are up to date has been almost impossible this year. Digital signs provide a place to share new messages from one place, uploaded via USB or Bluetooth connection.
For restaurants and retailers, digital signage enables you to display things like opening times, menus, and offers, visible from inside or outside the store. Keeping people informed on your opening times and latest deals with bright, moving graphics encourages them to stop and take note.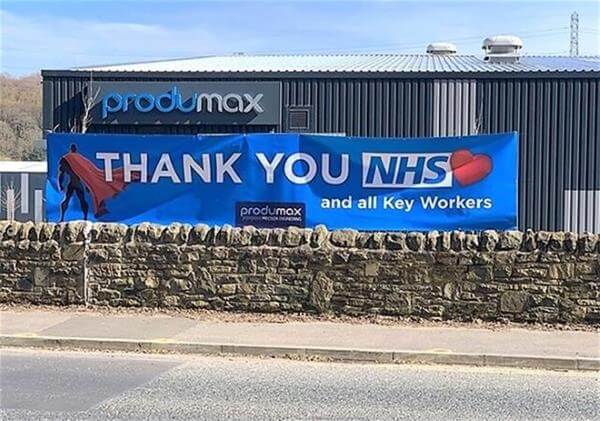 ⦁ Banners
Businesses continue to rely on banners as the instant and effective way of communicating with the local area. Whether you need to let people know you're open, tell them about your delivery service, or share messages of support, a banner instantly grabs attention. Get everything you need to know about banners in this blog.
We don't know what this year has in store. But we will continue to be here for the people and businesses of Leeds, sharing messages and keeping people informed.
Got a message that would look great in print? Tell us your idea – we'll help you get it out there!