Make your office an inspiring place to work and encourage colleagues to come in and work from your space. See ideas for engaging signs and graphics.
The pandemic has shifted ways of working across the world. In the UK, employers expect the number of regular home workers to double, from 18% pre-pandemic to 37% post-pandemic (BBC).
With employers thinking about bringing employees back to the office for portions of the week, there's an opportunity to rethink our office environments and the way we work in them.
Hybrid working has emerged as a popular option for businesses. It includes a mix of home and office working, and gives employees increased flexibility over when and where they work.
What does hybrid working mean for the office?
Splitting time between both spaces means offices may have quieter and busier days. Teams can use office days to collaborate and hold meetings and home working days are a chance to get on with uninterrupted work. Office environments need to:
Have plenty of space for meetings, catch ups and socialising
Make it easy for people to hot desk and come in when needed
Be vibrant, engaging, and appealing places to work
Not every employee has the set up to work effectively at home, and many have caring responsibilities that mean they want to work from the office more often. Employers need to consider this and provide an accessible and welcoming office environment for their teams.
Ideas for creating an inspiring office environment
Oblong Furniture design – window graphics by FASTSIGNS® Leeds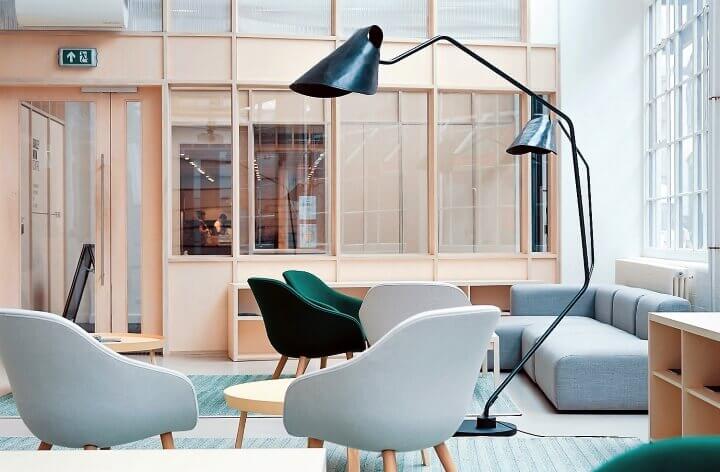 Photo by Toa Heftiba on Unsplash
Wellbeing and relaxation areas
Maintaining the balance and having enough down time is conducive to happy, healthy employees. Creating space for employees to relax and take a break – and giving them chance to choose their breaks – makes the working day more productive and enjoyable. To create a mindful spot for employees to relax, situate it away from screens and the noise of the office, and make it comfy.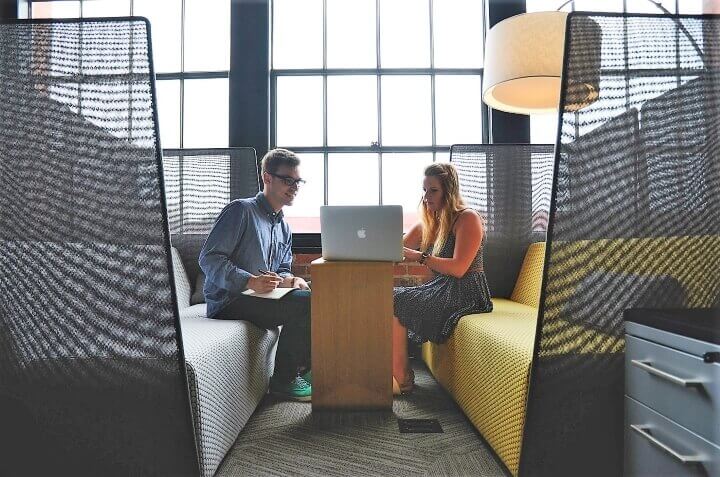 Photo by Startup Stock Photos from Pexels
Vibrant and inspiring meeting rooms
What kills creativity faster than dull and dreary surroundings? Most of us have experienced bland meeting rooms and it doesn't add to the energy in the room. Given the reduction in face-to-face meetings, those we do have should be enjoyable. Use wall graphics, décor, and colour to make meeting rooms more vibrant and inject a bit of enthusiasm into the space.

CPP Tech – wall graphics by FASTSIGNS® Leeds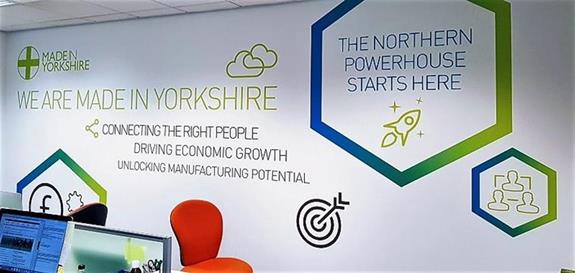 Made in Yorkshire – wall graphics by FASTSIGNS® Leeds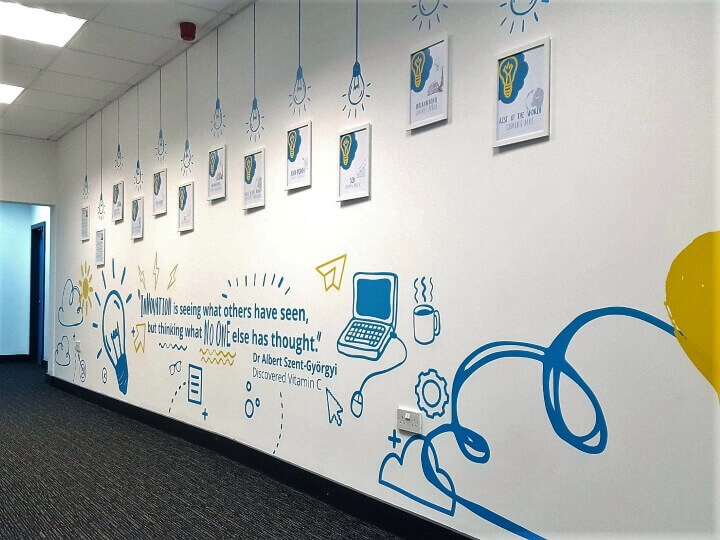 Search Laboratory wall of fame by FASTSIGNS® Leeds
With people spending less time in offices, the time to get together and share ideas becomes even more precious. Collaborative walls are a great way to brainstorm and gather ideas in a place everyone can see them. Whiteboards, pinboards and magnets walls provide the perfect canvas for meetings and presentations. And they look great too!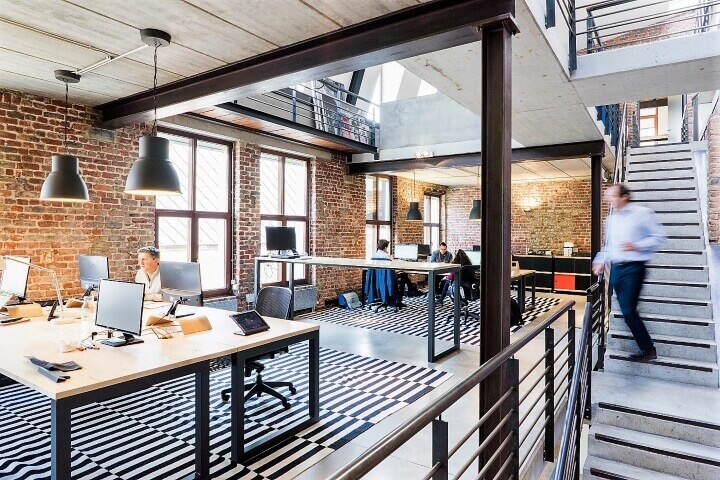 Photo by Proxyclick Visitor Management System from Pexels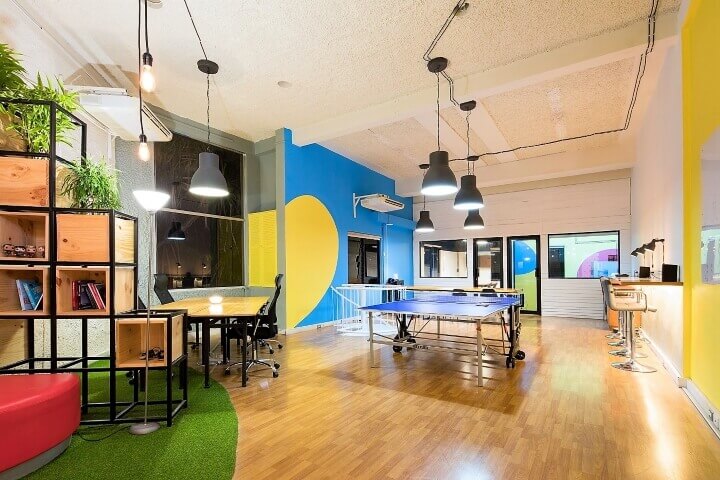 Photo by Slidebean on Unsplash
Flexible working, hotdesking and informal meetings are part of the modern office. The traditional office layout has been put aside for more open plan working. Using signs and graphics to differentiate workspaces, rather than stud walls and partitions, removes hard boundaries while maintaining structure.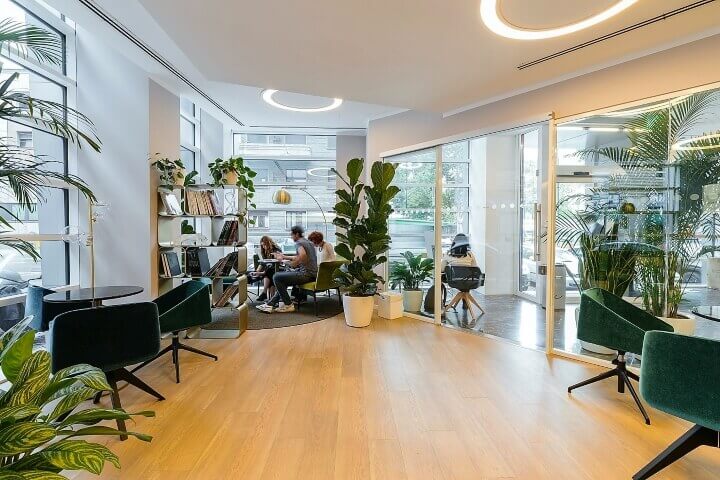 Photo by Copernico on Unsplash
Bring in the living world
The pandemic was a chance for many people to appreciate the restorative properties of the great outdoors. Natural light and living things bring small elements of the outdoors inside and promote wellbeing in an office environment. Living walls are a popular feature in large offices, but a selection of houseplants work just as well!
What's your office like?
Your office building isn't everything and it's the people and culture that make a business. But it is possible to create an inspiring office environment that people enjoy working in. Welcoming and interesting surroundings engage your current employees and help to attract new ones.
Could your office use a refresh? Talk to us about colourful graphics and branding to improve your office environment and engage your team.