Custom event backdrops help create a statement your events and launches. See some ideas in this blog from signs and graphics specialists, FASTSIGNS® Leeds.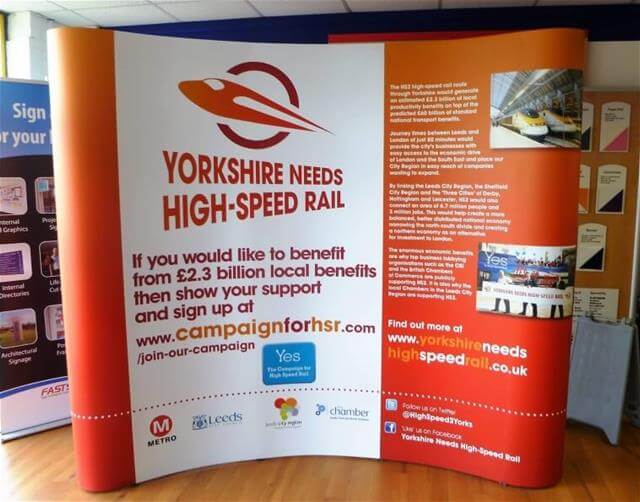 Events are back, which means more opportunities to wow attendees with your branding and displays. Virtual events have their positives, but they don't provide the same impact when it comes to memorable design. Custom event backdrops set the tone for your event.
Custom event backdrops – Ideas for every event
We help businesses and organisations create custom event backdrops and displays for events of every kind. Be it a beer festival, a product launch, an instore promotion, a careers fair, or a large conference, there are signs and graphics available to enhance your day.
Top tips for event graphics:
Use a clear and consistent theme
Make it colourful and on brand
Ensure they are safely installed
Share important messages
Encourage people to take photos
Event graphics come in every shape and size and fulfil many purposes. We have picked some of the best ways to get the most from custom event backdrops below:
Welcome people
People should know they are in the right place and feel instantly excited to arrive. Welcome attendees with a bright custom event backdrop as they arrive, showing them where to go and what's in store. Graphic archways make excellent event entranceways.
Introduce yourself
Tell people a bit about your brand or organisation with your custom event backdrop. It could display your branding, information about products, or kind words from happy customers. However, you think people relate to your brand, tap into this with what's on your display.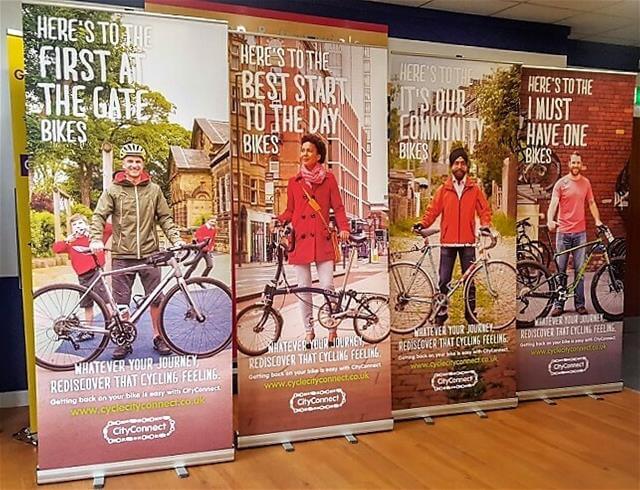 Decorate empty space
Events are all about the spectacle and unique backdrops are part of this. Decorating empty or dull space with an attractive event backdrop makes the venue feel special and doubles as a method of hiding unsightly wires or other organisational debris.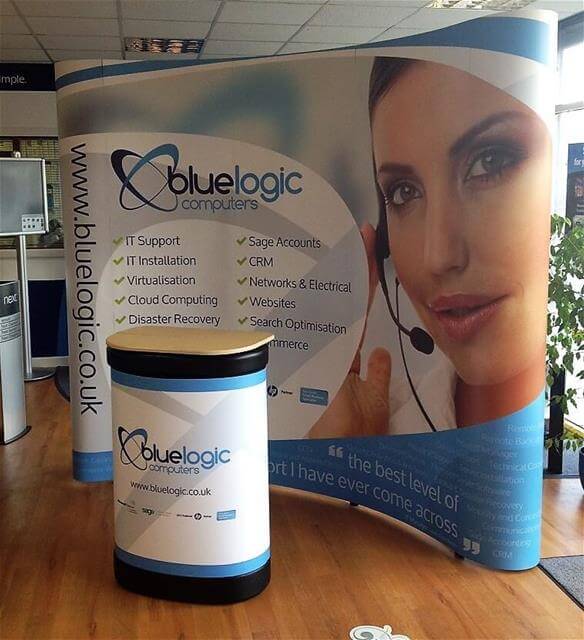 Promote messages
Your event has a purpose. Whatever this purpose is, define it and make sure it's clear to people. You might want to promote your latest product or celebrate the longstanding achievements of your organisation. Use these messages and promote them where everyone can see them.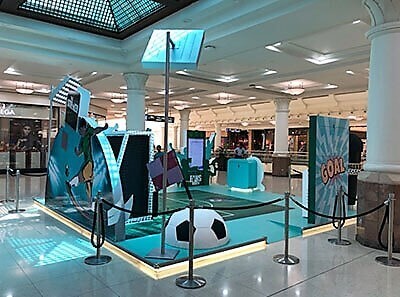 Set the stage
If your event has a stage or focal point, dress the stage with a custom event backdrop. Keep the backdrop on brand and make sure it doesn't clash with whatever is going to be in front of it. If you hold regular events, you could create reusable graphics to save money and waste materials.
These are just some simple ideas for event and exhibition graphics. Are you planning any events around Leeds in the upcoming months? If so, get in touch and let us know what design you need. We work with businesses and individuals to create their vision while staying in budget.