If you've visited Leeds Trinity you may have spotted some of our signs. Here's a look at a selection of the signs we worked on for the large scale shopping centre project.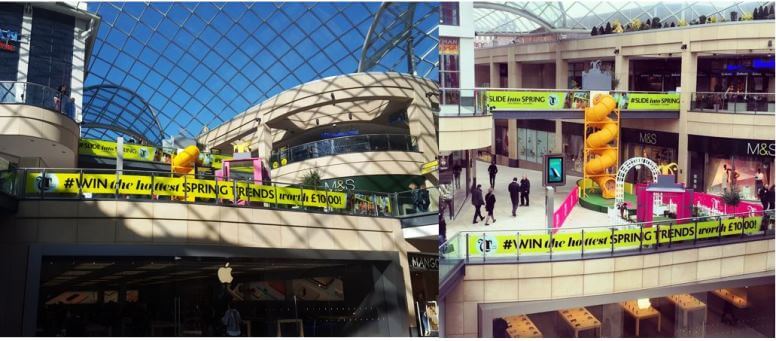 If you've visited Leeds city centre recently, you're likely to have come across the award winning Leeds Trinity shopping centre.
Completed back in October, the centre spans 93,000 m2 of retail space, with thousands of shoppers passing through every day.
With so much going on all year around, we're often called upon to provide signs and graphics to help the people of Leeds get the best from the centre.
Here's a quick selection of some of the signs we've installed over the years it's been open…
In such a vast space, a multitude of signs are needed to help visitors find their way around – starting right down in the car park.
The space is tied together using distinct, bright branding, with playful splashes of colour around every corner – like these directional signs we installed by the lifts.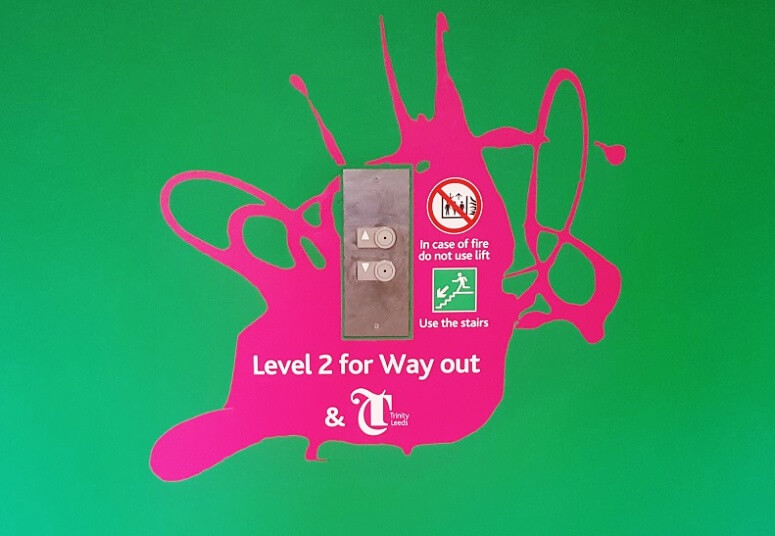 Reflecting the creativity of the overall structure, no sign is simply functional, and every spare space is decorated as a part of the design.
As well as the directional signs, we produce wall graphics, vinyl stickers and window graphics for locations across the centre.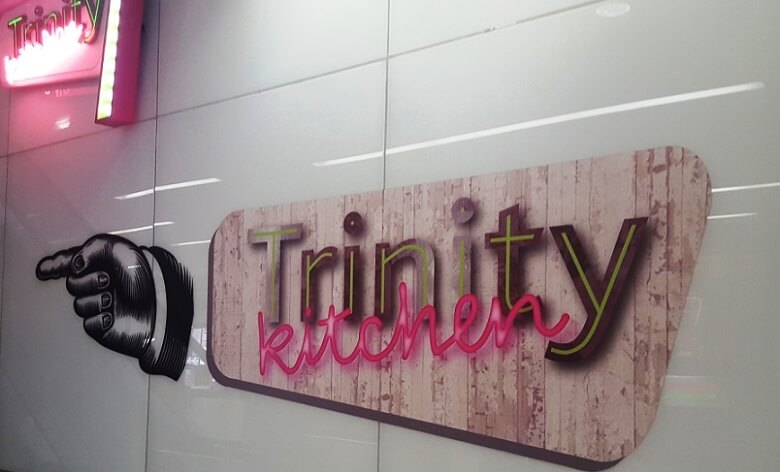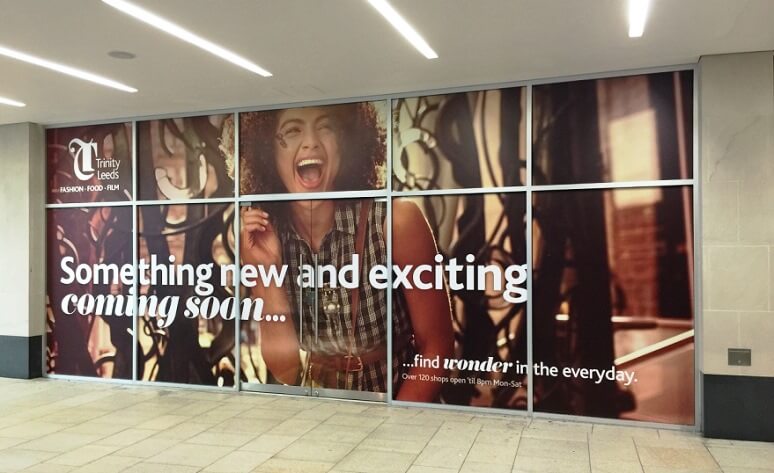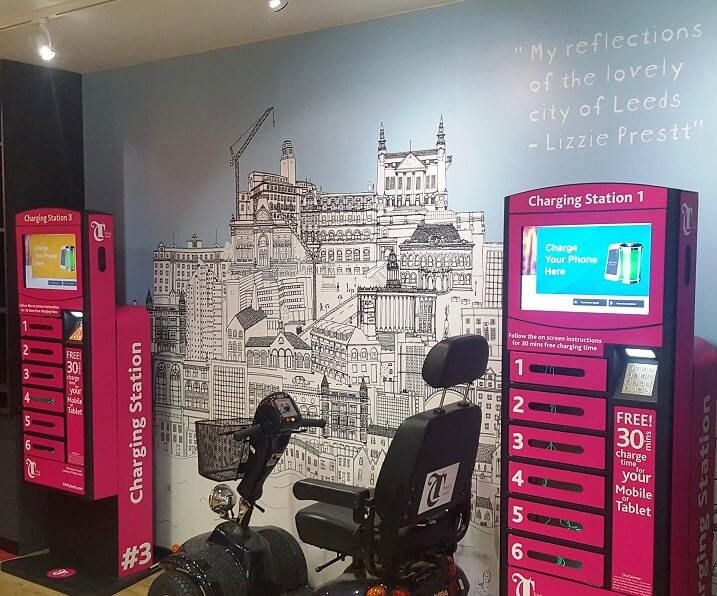 Being part of such a huge project is always exciting, and we love getting the opportunity to use an array of different materials to produce so many unique signs.
Whether you need one sign or one hundred signs as a part of your project, our in-house capabilities and dedicated service from quote to installation allow us to deliver your requirement without a hitch.
Want us on your next project? Tell us your idea – we'll help you get started!