Find out how Graham Pearson, the Operations Manager at FASTSIGNS® Leeds, targets efficiencies and helps motivate the whole team.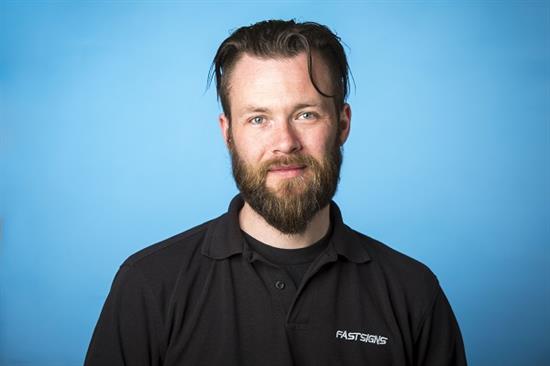 We're a tight-knit team at FASTSIGNS® Leeds and everyone brings their own unique skills to the job.
This week, we find out how long-standing employee Graham Pearson, keeps everything moving as efficiently as possible in his role as Operations Manager.
Q: How long have you been with FASTSIGNS® Leeds and what originally attracted you to the business?
A: I trained as a sign maker when I left school and FASTSIGNS® Leeds was the biggest sign shop I found when first moving to Leeds. I started working at FASTSIGNS® Leeds in January 1998 as a signmaker and when I left my position as Production manager in 2010 to run by own vehicle wrapping business, I had worked in every department. I came back to work here to cover maternity leave in the sales department in 2014 and have been here ever since!
Q: As Operations Manager, what does your day-to-day role typically involve?
A: My day to day role is somewhat reactive; I do whatever I need to at any given time to keep everything moving as efficiently as possible. I schedule the bulk of the work and keep things moving at a maintainable pace. This involves organising the project board, leading the morning work-start meetings and managing workflow across the business.
I am also heavily involved in the more specialised jobs and projects. I assist the production, design and sales departments in their day to day duties when required, ordering materials and conducting site visits and surveys. My experience enables me to provide valuable advice to clients and colleagues on how jobs can be specified. And I try and keep everyone as happy and productive as I can...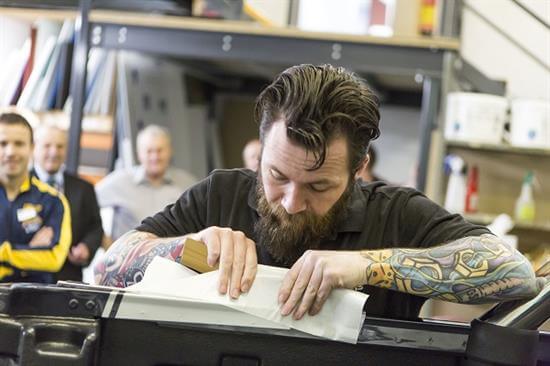 Q: What do you find most challenging about your role?
A: My biggest challenge is managing time in order to make sure we are providing the fastest possible turnaround time on every project we complete. But we have a skilled and responsive team so I am able to keep things moving while doing my best to keep everyone happy and productive. Everything else is second nature by now...
Q: What do you find most rewarding about your role?
A: Seeing the more complicated projects through from conception to completion is really rewarding as with it's great to watch the project transform after a little create problem solving. Providing a better than expected end product for your client is always a good feeling.
Q: How do you make sure that FASTSIGNS® Leeds constantly provides customers with an industry-leading service?
A: I aim to give people what they need rather than what they think they want or have asked for; even if that means advising them to spend less. I am transparent and honest with clients and find that this builds better, more trusting professional relationships in the long run.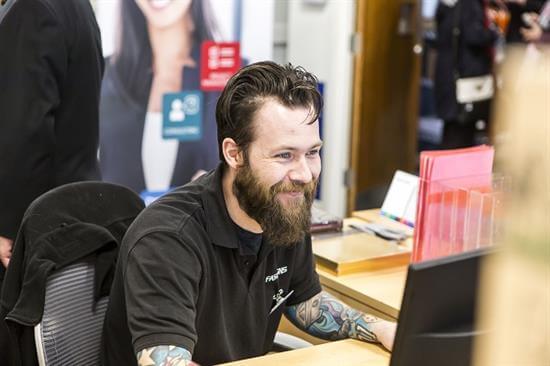 Q: How do you see your industry evolving and what processes/measures do you have in place to ensure FASTSIGNS® Leeds stays ahead of the curve?
A: I can see the potential benefits of 3D printing within the industry, however the technology and materials will need to advance somewhat before its useful for more than just rapid prototyping. I also think there will be a big shift to more digital signage and screens. I do strongly feel that FASTSIGNS® Leeds as a team, and particularly our store owners, are fully aware of new advances and practices and are not scared to invest in new technology.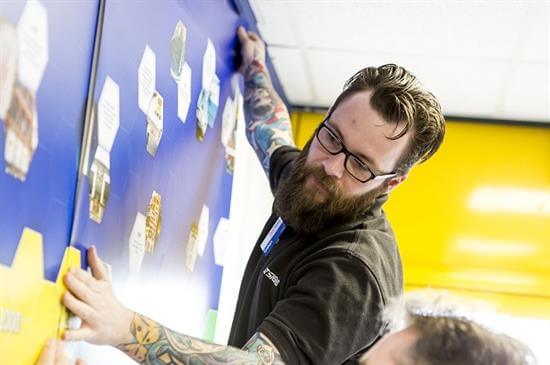 Got an upcoming project? Tell us your idea and we'll help you get started.