Find out how Stacey Murray, Account Manager at FASTSIGNS® Leeds, ensures her customers always receive the best possible signs and graphics.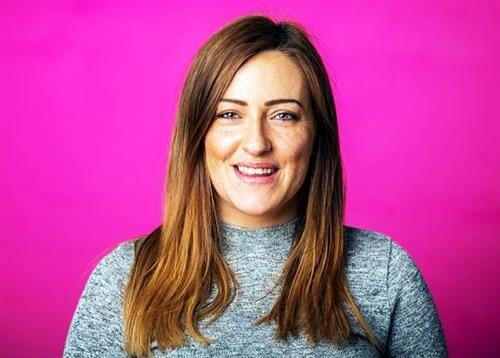 Q: What originally attracted you to the business?
A: I have been working at FASTSIGNS® Leeds for three and half years now. When I joined I'd not long been back in the country after traveling around and living in Australia and Asia for a couple of years. I was driving down York Road and saw an advertisement for 'Account Manager' outside the office. It was a sign (quite literally).
Q: What are the most interesting parts of being an account manager?
A: I love how no two days or projects are the same. We work with a vast array of clients and they come to us with completely different requirements. One day you could be arranging flyers for a local hairdressing salon and the next you could be project managing the refurbishment of a large company headquarters. You never know what tomorrow is going to bring and I love that.
Q: Do you find most clients know what they are looking for? Or do they come to you in search of advice?
A: I would say it's 50/50. You have large companies that know exactly what they want and present you with set brand guidelines. Then you can have new and/or small businesses that need a little more assistance and inspiration.
It's fantastic being able to offer advice when people aren't sure what they need. We have plenty of examples to draw upon and often all it takes is sitting down for a quick chat to develop even the smallest of ideas. It's great seeing these projects come to life.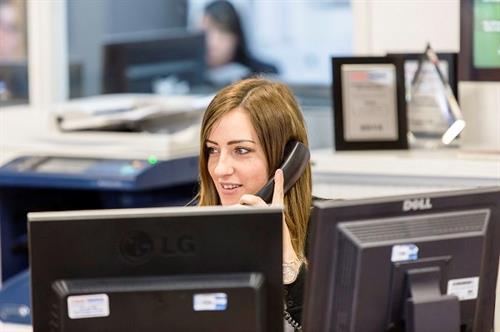 Q: Tell us about a challenging project
A: I don't have one specific project that comes to mind but I think large volume orders can be challenging – particularly when there's a tight deadline! In cases like this, it's really important to manage the clients' needs alongside our capacity.
For instance, our client Britvic often comes to us with high-volume orders and it's my responsibility to check that the whole order has been produced and everything is there. This can be daunting but once you've done a few projects like this, they start to become more streamlined.
Q: What is the team like to work with?
A: The team is great to work with. I love how everyone works together and you can liaise easily with each department to make sure the project is running smoothly. It's a nice, friendly environment and one where we take pride in the work we produce.