Find out a little bit about Lucy, the newest member of our graphic design team. In this Q&A piece, we find out how she creates eye-catching signage designs for the people of Leeds.
We're an ever-growing team here at FASTSIGNS® Leeds and everyone brings their own unique skills to the table.
Our in-house design team is one of our biggest assets. They create artwork for a huge range of signs and graphic displays, as well as prepare the files for our large format printers and digital cutters.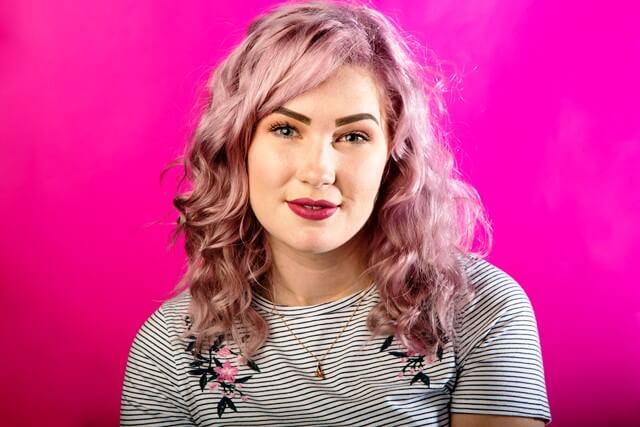 We find out a little bit more about Lucy and what she brings to her role in designing signs and graphics for our customers.
Tell us a bit about your background as a designer
I graduated from university two years ago with a degree in Graphic Design. Shortly after this, I left my job as a designer and print manager at a small design agency and began working for a company producing graphics for exhibition stands.
After searching for a more varied and creative role, I came to FASTSIGNS® Leeds. FASTSIGNS produces literally hundreds of different types of signs and graphics, so there's so much to explore. I'm hoping to make use of my existing skills, whilst further developing as a designer.
How long have you worked at FASTSIGNS® Leeds?
I've been at FASTSIGNS® Leeds for just over a year now.
What does a typical day usually entail?
At the morning work-start meeting, I'm assigned my jobs for the day.
These can vary from something simple like safety or directional signage to large-scale projects involving multiple components, such as a full retail rebrand. Throughout the day, I spend time working on designs and liaising with other departments such as the production and sales teams. This helps me ensure my designs will benefit the client and make the best use of the materials and resources available to us.
What's the most interesting part of your job?
I enjoy working on designs where I have some creative freedom and I have the opportunity to incorporate my personal style. I am always excited to see the final printed project and it's interesting to follow a job from concept right through to completion.
How do you approach a client brief?
I love the challenge of creating something that, not only meets but, exceeds the expectations of the client. We have a team of in-house experts to consult so it's easy to recommend different ways of adding value, be that with a particular material or finish, or by adding another dimension to the design itself. I use this approach regardless of the size of a project.
What projects have you been particularly proud of?
We recently completed a rebrand for Gateways School in Harewood, Leeds.
The brief included the design of over 50 signage elements, including proofs and creative visuals prior to production and installation. The branding had to be spot on in order to tie the space together effectively. This was a complex project not without its challenges, but with thorough organisation and communication from the whole team, we were able to produce smart results.
Could your business use some design advice from Lucy or the rest of the FASTSIGNS® Leeds team? Get in touch today and we'd be happy to arrange a site visit.