It was the centenary game for Leeds United at Elland Road. Read about how we've been supplying signs for LUFC for almost twenty of these years.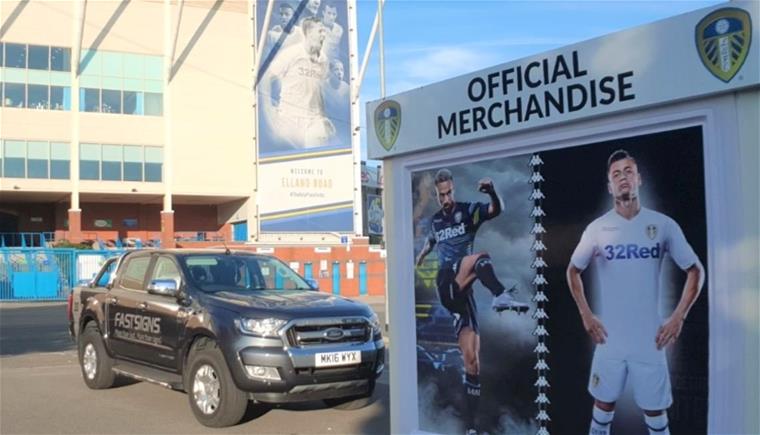 Elland Road has been the home of Leeds United Football Club (LUFC) since its formation in 1919. On Saturday 19th October 2019, the club celebrated its centenary match. They played Birmingham City at home, beating them 1-0.
The atmosphere in the stadium was incredible, with fans celebrating the win alongside commemorating the club's 100 years – all of which have been spent at Elland Road.
😍 What a day! #MOT pic.twitter.com/JnCNjTXL5t
— Leeds United (@LUFC) October 19, 2019
Leeds United has a steadfast fan base, both locally and across the world. In fact, we have several LUFC fans here at the FASTSIGNS® Leeds office. It was fantastic to see the stadium full of rafters celebrating the club's long history.
We first produced signs for LUFC back in 1997, when we created some banners featuring legendary Leeds player and captain, Billy Bremner.
Since then, we've completed hundreds of projects for the club, from stadium signs and retail graphics to more unique projects, like the logos we added to the display stands for the Centenary dinner.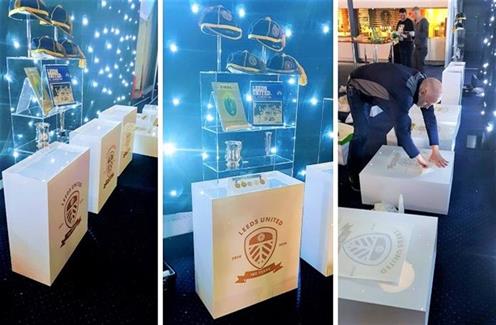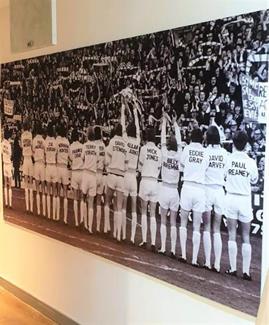 We're often asked to help the club's various shops keep supporters informed with the latest offers and merchandise releases. There's currently a shop at the White Rose Shopping Centre and one at the Merrion Centre in Leeds City Centre.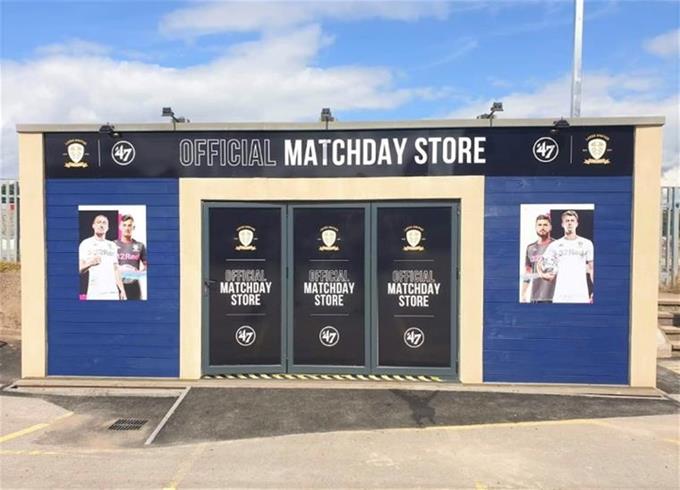 Across the years, we've provided all kinds of branding, including:
Stadium signs
Window graphics
Point of sale signs
Door wraps
Department signage
Wall graphics and wallpaper
Sale banners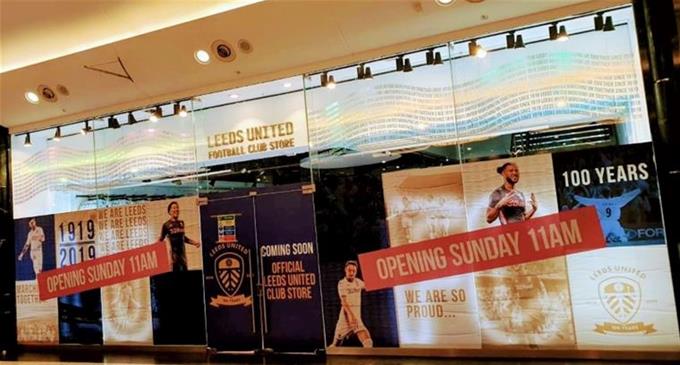 Supporting our local football club with signs and graphics is a highlight for us. Not only is Leeds United part of the fabric of the local community for many, but there's always lots of exciting news and announcements to share.
The nature of football means that there are lots of changes to keep up with. For instance, we're on hand to update the shop branding whenever players leave or are signed. It often needs to be a quick turnaround, which is why the team at Leeds United relies on us!
You can find out more about all the different bits of branding and merchandise we provide the LUFC supporters' shop in our blog 'Merching on together: Branded buckets for the LUFC supporters' shop' or by checking out the case study.
Are you a local sports club with a message to share? You can get in touch for a quote anytime and we can come out to survey your site if required.