There's a new set of colour trends for signage in 2020. Leading sign specialists, FASTSIGNS, talks us through five of these key trends in their latest blog. Check it out.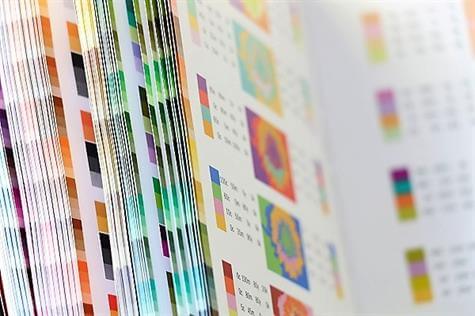 Colour Trends for signage in 2020
We see the world in colour. We produce hundreds-upon-hundreds of signs every single year that are all in different sizes and shapes and a rainbow of colours.
Colours go hand-in-hand with sign design. For every standard sign that leaves our site, i.e. health and safety signage, we're producing a colour-popping sign in its wake.
The world of colour is bright, imaginative and forever evolving, as new shades and combinations come and go and are created. So what does the world of colour have in store for us this year?
Let's take a look at some of the key colour trends for signage in 2020: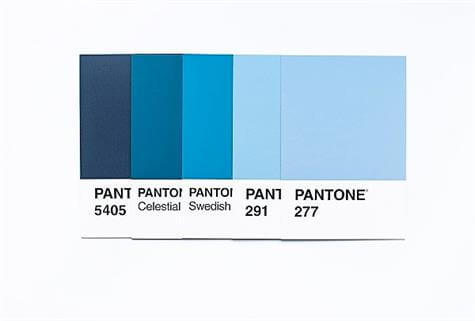 Trend #1: The new blue
As regal as it is refined, blue is a staple shade that just keeps on giving. This year, more deeper and darker shades of blue are reigning supreme (more on this below). Chinese porcelain is one of the clear blue frontrunners, with its orchid blue vibrancy and rich violet undertone.
Looks good with: gold, crisp white, jet black.
Trend #2: Garden greens
This year's colour palette has most definitely taken a leaf out of Mother Nature's book. Nature-inspired colours are warm, earthy and statement-making – without you even realising it. Think yellow-tinged green – zesty lime and apple green.
Looks good with: crisp white, putty/ash grey, warm brown.
Trend #3: The 'it' colour of the moment
Earthy shades are incredibly popular right now, with one in particular, burnt orange, really taking centre stage. Another nature-inspired colour, burnt orange is warm and inviting, but not as loud as red or as vibrant as its tangerine or citrus orange cousins.
Looks good with: navy, dark green, beige, cream
Presenting PANTONE 19-4052 Classic Blue, the Pantone Colour of the Year 2020. A timeless and enduring blue hue, timeless in its simplicity. #pantone2020 #coloroftheyear pic.twitter.com/L0qH6CohsC
— PANTONE (@pantone) December 5, 2019
Trend #4: The Pantone 'it' colour of the moment
This year's Pantone crown goes to a variation of the colour we started with, blue. Classic Blue has been named as the Pantone Colour Institute's colour for this year, thanks to its rich, timeless qualities and tranquil vibes.
Looks good with: bright white, yellows and greens (i.e. our Trend #2 colours). Note – we don't use Pantone inks, but we're such colour gurus, that we can colour match your signs to almost any colour!
Trend #5: Rosy pink
Often a colour associated with weddings and nurseries, fluffiness and romance, softer rosier shades of pink are growing in prominence. One of the main appeals is the fact it's neutral, but visible enough to make an impact, especially when it appears alongside complementary shades.
Looks good with: bright white, beige.
We're already starting to see some of these colour trends for signage in 2020 come through and can't wait to work more with them, and variations of them, as the year goes on. Can't decide which colours will work best for your signs or perhaps you'd like some advice on incorporating one of the shades above? We're always here to help, get in touch.