What are the options for advertising on my van? See the choices and find out how easy it is to get vehicle graphics in this blog from FASTSIGNS® Leeds.
Why are van and vehicle graphics important?
It's been reported that UK drivers spend an average of 20 hours behind the wheel per week, with 38.9 million registered vehicles on the roads. So, if you're out and about in your van, there's a huge potential audience to tap into.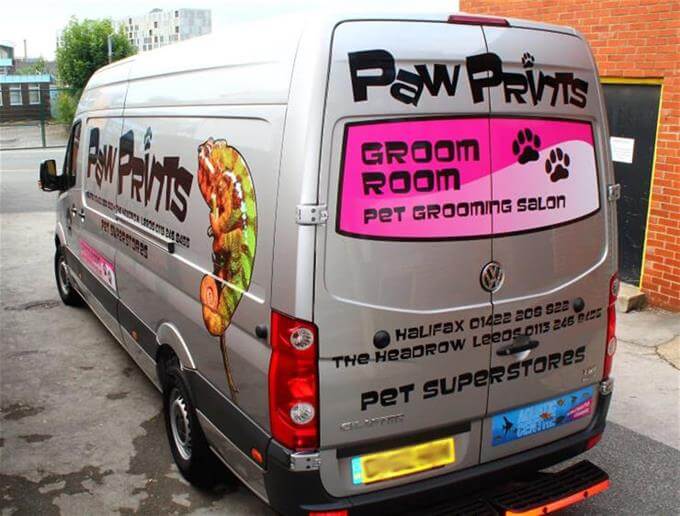 For SMEs, local and national businesses alike, advertising on your business van(s) is a no brainer. You build up an awareness of your brand and services, get your logo and contact details seen by potential customers and advertise your business as you go about your day.
If you're interested in reaching more customers in your local area, you might have considered... what are the options for advertising on my van? Well, there are various routes to go with. Read on to find out what they are.
Answered: What are the options for advertising on my van?
Magnetic Panels
These are ideal when you want your van graphics to be removable. There may be times you use your van for personal reasons or don't want the branding there.
Branded magnetic panels for your van can be put on and taken off in seconds, making them the convenient way to share your branding when you need to. They come in full colour, different shapes and sizes, and are extremely durable.
Solid colour vinyl text and logos
These graphics are printed, cut and fixed to your van via adhesive. Vinyl lettering and logos are affordable and the simplest way to brand up your van. The shorter you keep the message, the clearer it is and the more likely people are to remember it.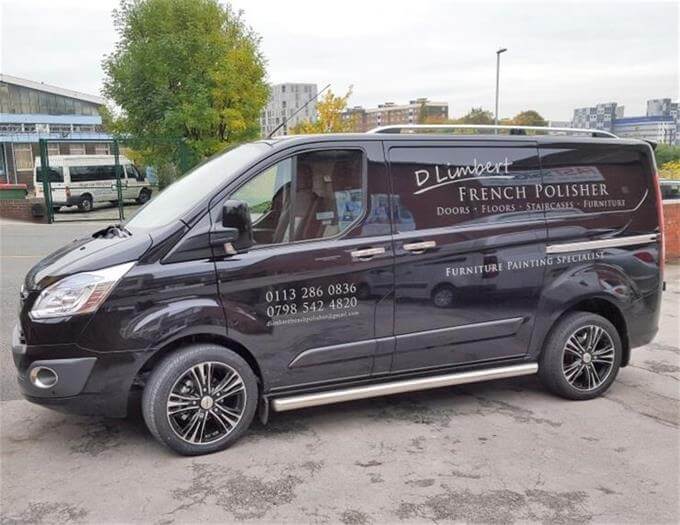 Solid colour vinyl plus full-colour images and logos
For larger vans, or when you want to make more of a statement, you may opt for full-colour images and logos too. This can be useful if you're advertising services with aesthetical appeal, such as gardening or interior decorating, or when you want to make a bold visual impression.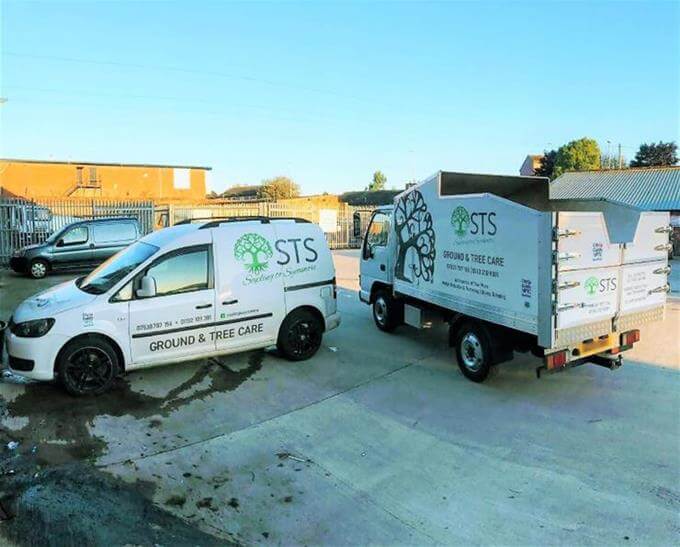 Partial vehicle wraps
This option gives you the benefit of covering much of your van, but takes less time and materials than a full wrap. You can still display your messages and branding from multiple sides and there's opportunity to include your logo, strapline and contacts details, as well as images.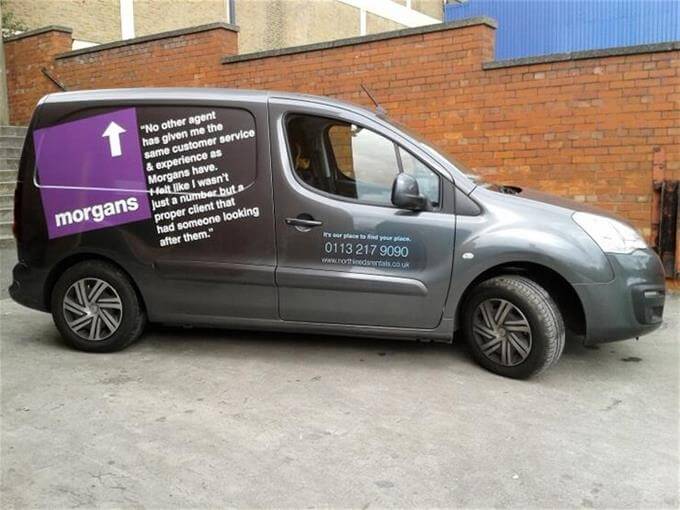 Full vehicle wraps
When you want to fully brand your van and take advantage of every inch of space, this is the way to go. If your vehicles are regularly parked up in places your potential customers are going to see them, this is a good option. With a full vehicle wrap, you can utilise images, branding, text and even include the benefits of your services, or reviews and star ratings – the options are extensive.
Reviewing the options for advertising on your van
The choice is yours when it comes to what style of graphics you go for. But, if your vehicles spend most of their time on the move in traffic, you may want to consider including less information so it's easier for people to read and process.
For large vehicles that are often parked up in public or visible places, partial or full van wraps may be the way to go. If you're having trouble deciding, why not talk to us about the options?
How long does it take to start advertising on my van?
Timescales for van and vehicle graphics vary and can be anything from a week to three weeks, depending on the complexity of the design. The best way to find out is by giving us a call.
You can reach our Leeds team to discuss advertising for your van by calling (011) 351-9462 x8.