See the sign production machines and processes which allow us to turnaround hundreds of projects a month at our Leeds signage and printing facility.
At FASTSIGNS® Leeds, we deal with 50+ jobs per week. These projects could be anything from a small sign or banner to vehicle graphics, building signs or a full interior fit out.
The way we get through so much work is with a clear process backed by a skilled team. We have a set of industrial printing and finishing machines to cover different stages of the process.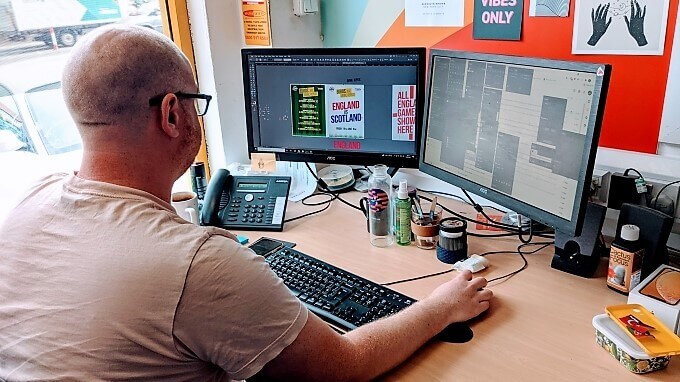 Jonny designing posters for Trinity
Stages of sign production
Design – our graphic designers handle the artwork.
Print output – we print the design.
Lamination – to protect the print.
Application to material – we apply to background materials.
Cut to shape – signs are cut out.
Finishing – we add any holes, tape, or radius corners.
Packing – the finished signs are packed for delivery.
Installation – our fitters install the signs or graphics.
Hot off the press! pic.twitter.com/MZkkpBCWdx— FASTSIGNS® Leeds (@FASTSIGNSLeeds) September 24, 2020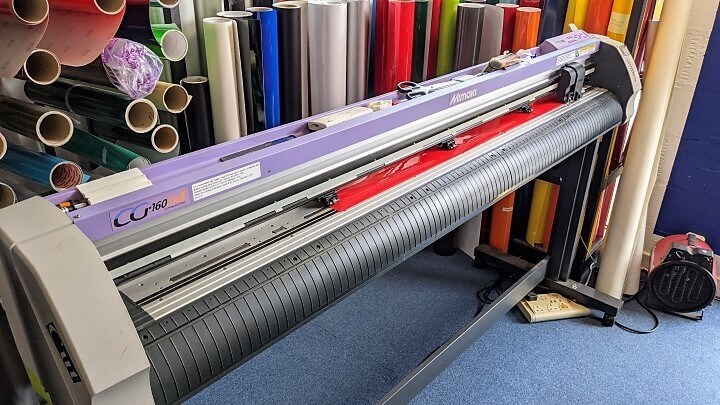 Mimaki Plotter
The machines
Epson 50600 roll to roll printer – the main print machine we use, regularly printing all day and overnight. It prints up to 1600mm wide.
OCE Arizona 460 flatbed printer – prints direct to various rigid substrates, plus it can print roll materials up to 2m wide.
How's this for efficiency?
Our new Flatbed Applicator machine enables an even quicker turnaround on bigger projects!
Don't believe us? Watch! 🎥 pic.twitter.com/YfIV4Mvo4V
— FASTSIGNS® Leeds (@FASTSIGNSLeeds) February 11, 2021
Zund Digital Cutter – contour cuts various rigid and flexible materials.
Kala Laminator – used to laminate vinyl prints.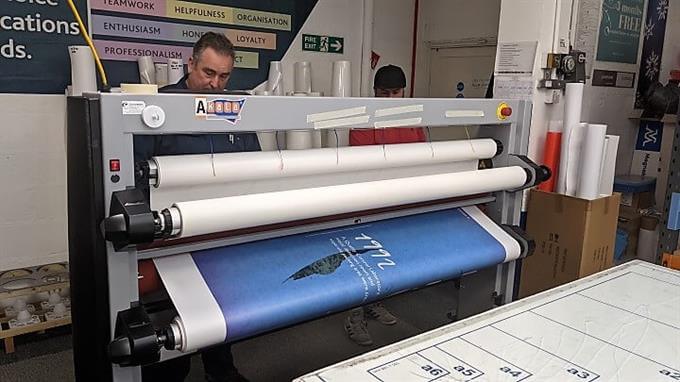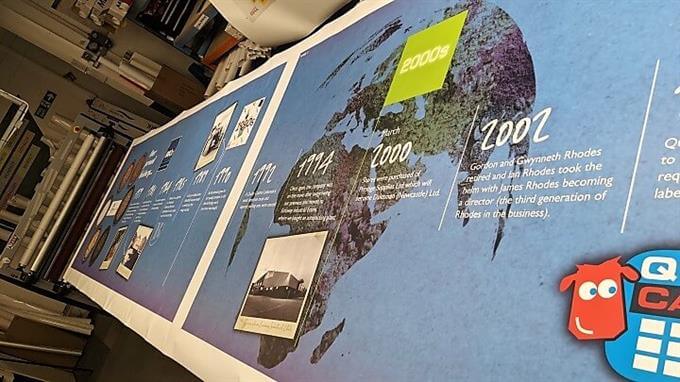 Timeline graphics printing
Our team
The equipment we use would be useless without a skilled and experienced team to operate it. Our production team have been creating signs and graphics for the businesses of Leeds for decades. When we get a new project brief, we know the best materials to use and how long it will take.
They don't half work fast! ⚡️
Here are the guys working on @thejadecentre's new #signs.
We've been working with them for fifteen years now and have provided #signage for three different premises! 💚 pic.twitter.com/GbW3oto433
— FASTSIGNS® Leeds (@FASTSIGNSLeeds) March 17, 2021
Our experienced sign production team allows us to turnaround jobs quickly and tell customers exactly when to expect their finished products. We offer a survey and design service, and signage installation is carried out by our team of fitters. It's a joined-up process from start to finish.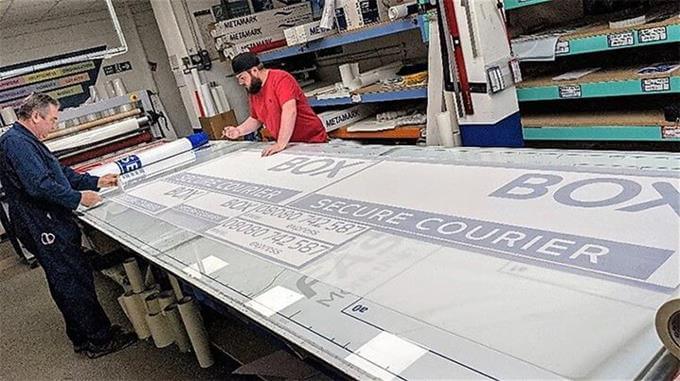 Cal preparing vehicle graphics
Happy customers
We've been creating signs for the businesses of Leeds for over 25 years. In this time, we've had a great many returning customers, and helped hundreds of new businesses to establish their brands.
See some of the customers pleased with our sign production service: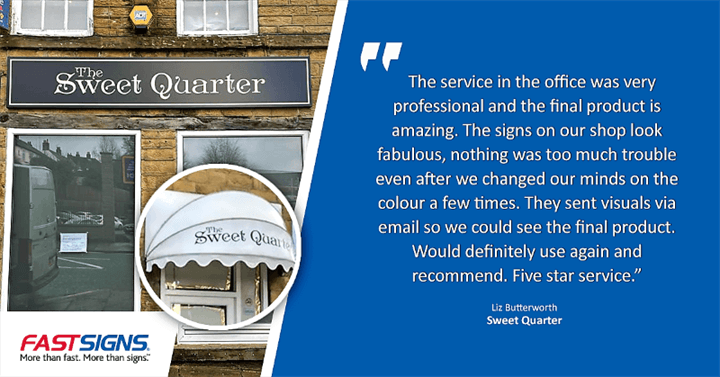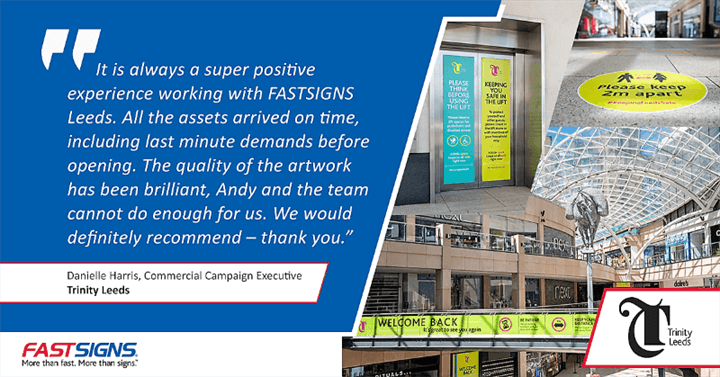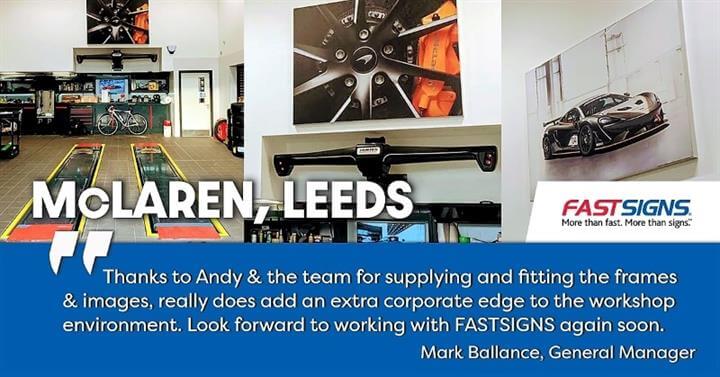 Sharing your brand, news, and offers with the local area using signs and graphics is one of the most effective ways to reach new customers. Are you a Leeds business looking for a fresh start with your signs and displays? Talk to us about your options.