See the features that make a good restaurant menu board and find out the main considerations for designing one for your business.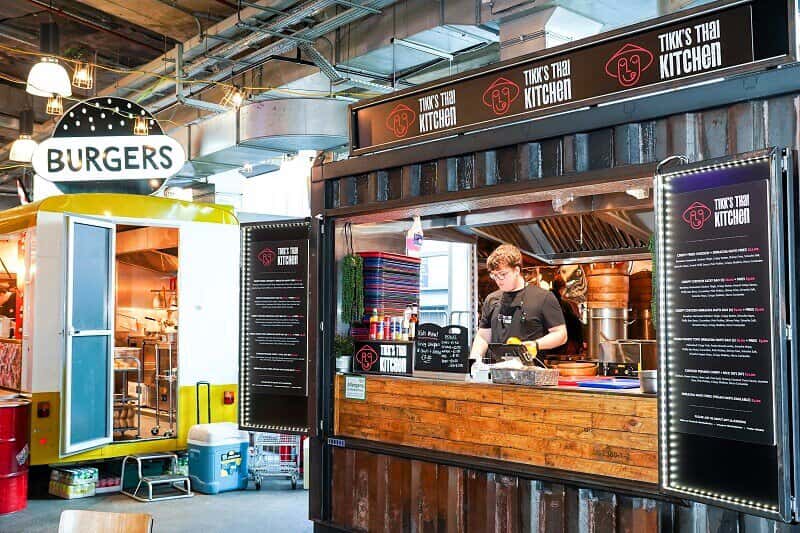 What makes a good restaurant menu board design?
Browsing a restaurant menu board is part of the dining experience, with diners taking in the options and narrowing down their main contenders. The beauty of a good menu board design is that it brings people back for more, wanting to sample the other dishes that caught their eye first time around.
Creating menu boards for Leeds takeaways, restaurants, and cafes, we've learnt a thing or two about getting it right. Whether your business serves food to takeaway, dine in, or both, the menu board is a chance to impress. Here's a quick guide to getting your menu board design spot on.
Clearly visible
The point of a restaurant or café menu board is for customers to read and choose their options without assistance. It needs to be readable from the places you expect customers to sit, stand, and wait to be served. Make sure the font you choose is readable and the text colour contrasts with the background.
Your menu board needs to stand out and be immediately apparent for people entering the restaurant, café or takeaway. Above a service counter is the typical place to display it, but a blank wall above head height elsewhere will work just as well.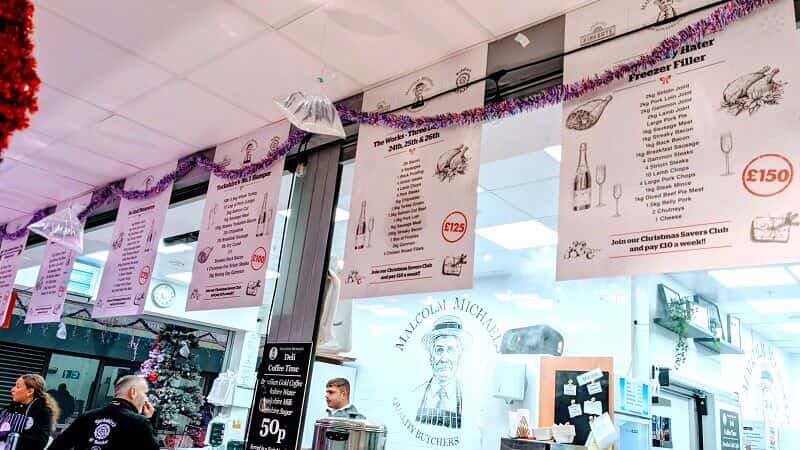 Sections breaks
People scan a menu board to look for different courses and options, and section breaks make the process easier. The simpler you can make your restaurant menu board, the more time and concentration people have for making their choice and ordering. Break the text up with proper headings and leave enough space between sections to keep it clear and readable.
Branded menu boards
Menu boards are practical, but they should also be in keeping with your brand and suited to the décor in your space. Your brand colours, fonts, name, logo, and product names come together to make a branded menu board yours, make the menu board yours and create a consistent look and feel that customers come to recognise.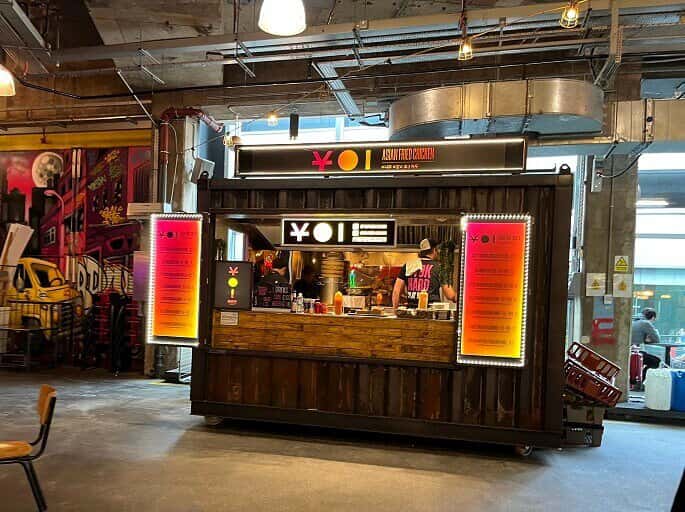 No hidden costs
If your restaurant menu board displays prices, be completely transparent. Don't hide extra costs for things like sides, extras, and sauces; this will only annoy customers when they come to pay their bill!
Make it unique
Your menu board should reflect the type of restaurant or takeaway you are. It should sit within its surroundings and add something to the experience of ordering. Regular customers should see your brand in the design and new customers should see something a bit different.
It could be the way you section your menu, the names you give to dishes, or special sauces and extras. Whatever your point of difference is, make sure your menu board makes it clear.
Things to consider:
How often does your menu board need changing?
For restaurant menu boards that need changing regularly, you might consider an interactive screen where new menu designs are uploaded digitally. Lightbox menu boards are another option, as the poster inserts are fast and affordable to print and replace.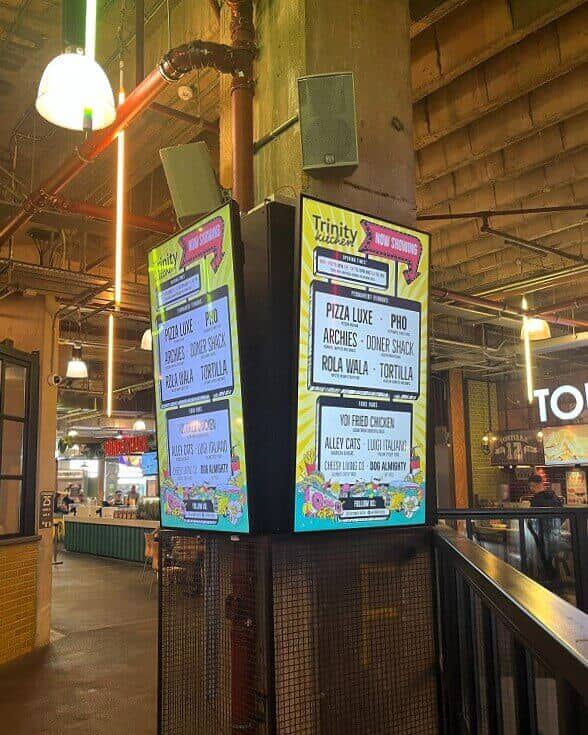 Your menu might stay the same, but with new specials, offers and set menu options. In these cases, we would recommend omitting them from the main menu board and displaying them on a separate specials board which can easily be amended by your team in house.
Is there an ordering process to follow?
Menus which include step-by-step choices or customisable options need to be spread across the space in a way that makes it easy and legible to see your choices. Spending some time making the ordering options clear and understandable on your restaurant menu board saves your staff hassle dealing with confusion.
Accessibility for customers
Not every customer will be able to read your restaurant menu board, even if it's clear. Provide the option of a printed menu for partially sighted customers to ensure people have the option to read text closer if they need to.
Menu board printing with FASTSIGNS Leeds
When it comes to bringing your takeaway, café or restaurant menu board to life, FASTSIGNS Leeds is your trusted partner for fast and effective menu board printing. With over 25 years of experience serving businesses in Leeds and the surrounding areas, we understand the important role that a well-designed and professionally printed menu board plays in enhancing dining experiences and driving customer engagement.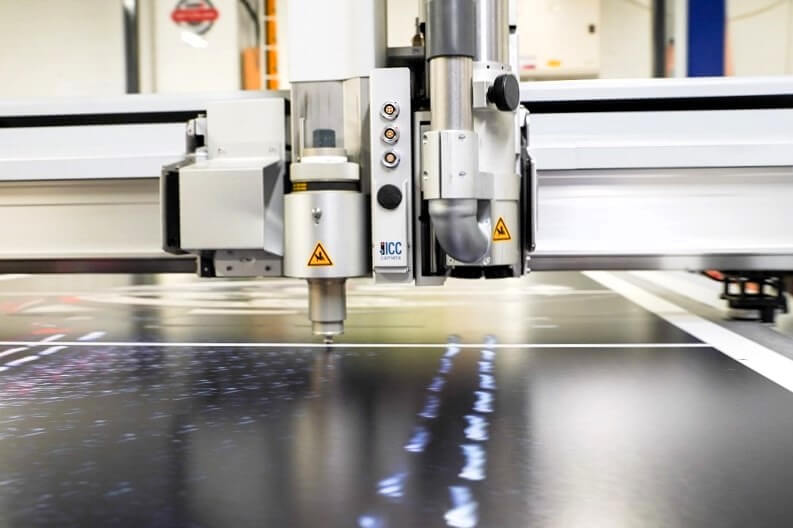 Why choose FASTSIGNS Leeds for menu board printing?
Expertise: Our team is made up of seasoned professionals who specialise in signage and understand the importance of visually appealing signs and graphics.
 
Quality printing: We take pride in our commitment to delivering high-quality products. Choose us for restaurant menu board printing and your menu boards will not only look great, they'll also be great quality.
 
Quick turnaround: As our name suggests, we're known for our speedy service. We know time is of the essence in the restaurant industry, and our efficient production processes ensure your menu boards are printed and ready for installation quickly.
 
Comprehensive solutions: We offer a wide range of signage and graphic solutions to help enhance your brand visibility and send your message – from traditional menu boards to digital displays and beyond.
When you choose FASTSIGNS Leeds for branded menu board printing, you're choosing a trusted partner dedicated to making your business stand out.
We hope these ideas have helped with the development of your restaurant or takeaway menu board. Are you a restaurant, café, or takeaway in Leeds looking for new menu boards for your business? Talk to us about your options.