Whatever your project, it's easy to get your signs and graphics printed and installed around the city by the FASTSIGNS® Leeds team.
Working with individuals and businesses across Leeds, we get to see a great deal of our wonderful city. Every week we install new signs and graphics throughout its streets, buildings and interiors, for projects large and small.
So, if you're local to Leeds, you probably pass our work more often than you think!
Here's just a small selection of the locations around Leeds that we've installed signs and graphics at:
Leeds Trinity illuminated logo
The Trinity Centre is one of Leeds' newest landmarks, and we've had the pleasure of installing signs and graphics across its sprawling mass.
Most notably, we created this large illuminated logo that we've installed near the centre's main entrance on Briggate. Along with the glittering statue and doorway sign, they make a spectacular impression.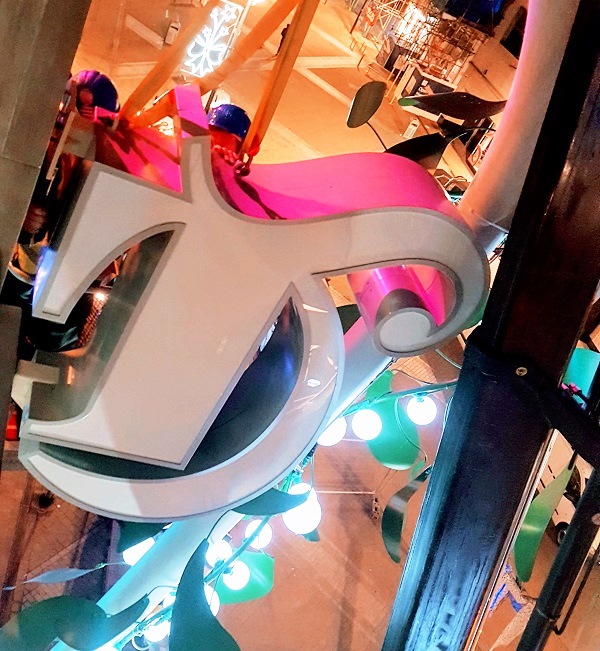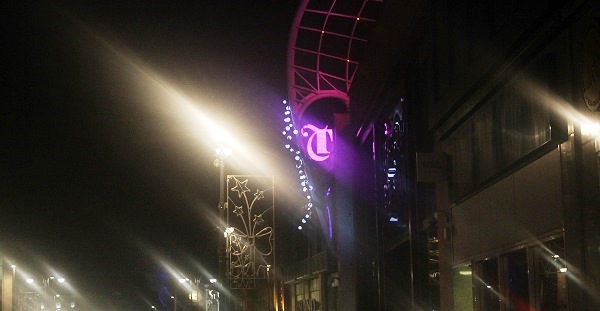 Leeds University wall graphics
Leeds has the fourth largest student population in the country and is home to four different universities, all with lively bustling campuses. We help Leeds University with signs and graphics to brighten up their numerous buildings.
Not only do these signs and graphics look great, but they help share key information about the university and its values with visitors and new students.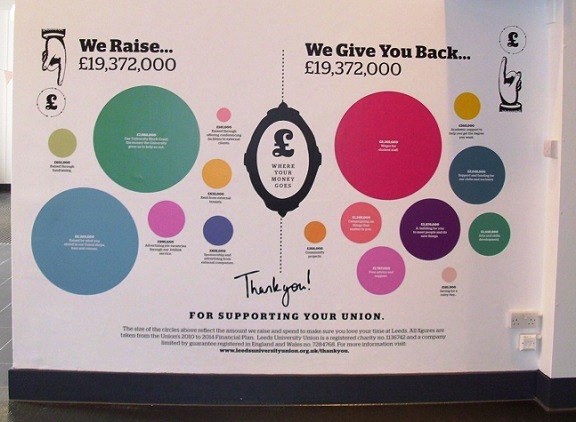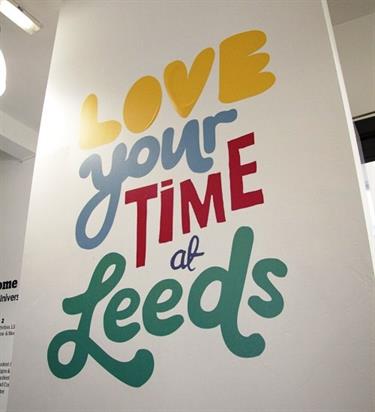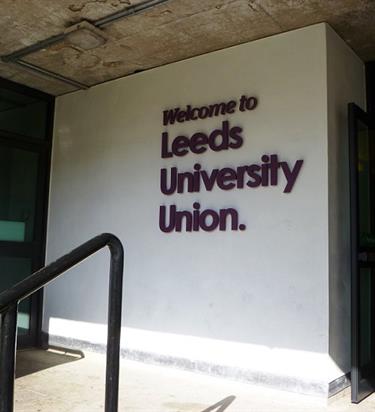 The Merrion Centre rooftop signs
The Merrion Centre has been a feature within Leeds city centre since 1964. It has been undergoing renovation since last summer following the addition of the First Direct arena in 2013.
We recently installed two large illuminated circular logos on the Merrion Centre's rooftop. The logos can be seen from multiple locations around the city, and is easy to spot within Leeds's ever-growing skyline.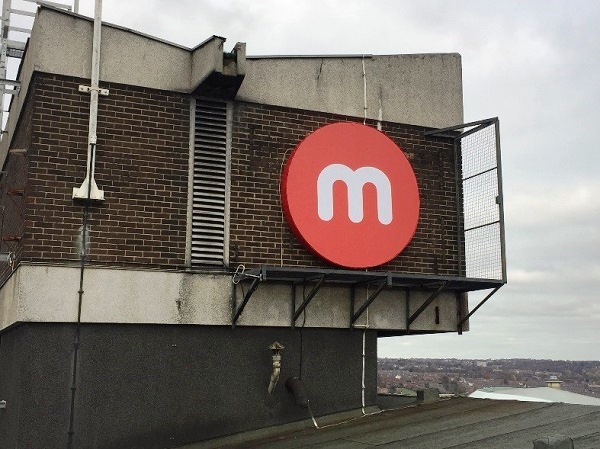 Elland Road shop graphics
Whether you're a Leeds United supporter or not (we are!) you'll recognise Elland Road if you're local to the city. We fitted out the front of their stadium shop with large window graphics showing players in this season's kit. We also supply display boards you will see hanging inside the store.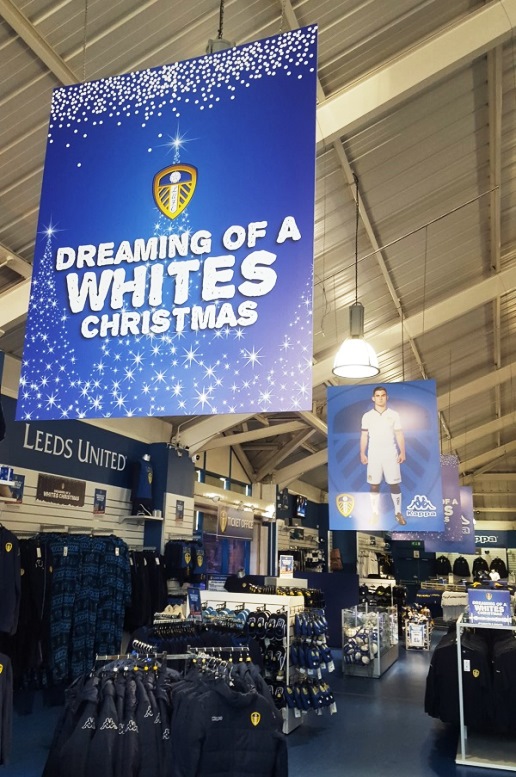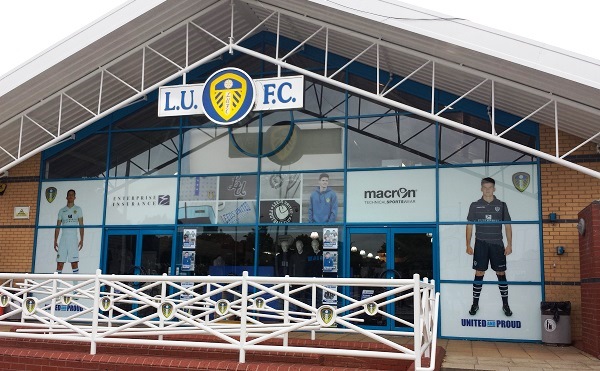 Leeds Train Station
We highlighted our work in Leeds Train Station in a previous blog, as we've installed a huge range of signs and graphics throughout the station over the years. From entrance and directional signage, to graphic murals, those passing through the station will have encountered our work countless times.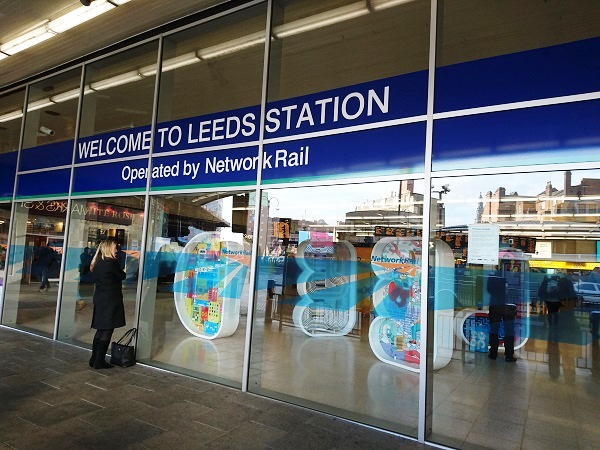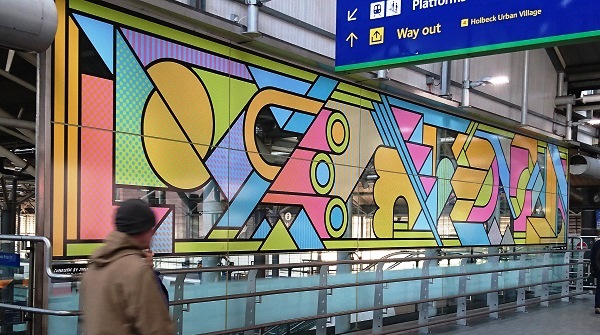 Have you heard about the Kirkstall Forge development? It includes a train station, commercial properties, retail space and new homes in the space surrounding the River Aire.
The train station opened back in summer 2016 and, in the run up to its opening, the FASTSIGNS® Leeds team created and installed a series of hoarding graphics to accompany the build.
The graphics were used to generate excitement ahead of the opening, as well as to advertise the development to passing commuters.

Got a project in Leeds? Tell us your challenge and we'll help you get it noticed by the local community.