A good company culture is important for any workplace. Find out how you can create a positive and inspiring environment with the help of signs and graphics.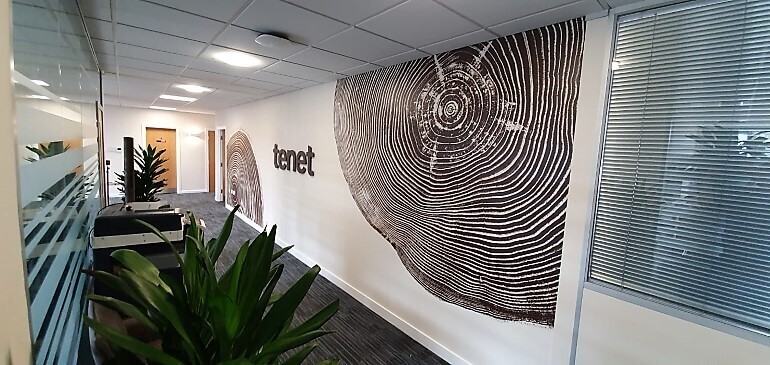 Why is good company culture important?
Put simply, company culture can be defined as a shared set of values. Your company culture epitomises the atmosphere of your workplace. It's the goals, attitudes and ways of working that each member of your team shares. And it's what makes your company unique.
Your company culture is important because it defines how your staff feel at work. A good company culture translates to happy staff, who are aligned with the company values and enjoy coming to work.
What is a good company culture?
The question of what makes a good company culture is a little subjective, as it means slightly different things for different people. Some people love a quiet, calm workplace where they can keep their heads down and focus on results, while others thrive off working in an environment that's a little more fast-paced and lively.
Really though, these individual ways of working should always be supported. Good company culture can be signified by staff who get on, work well together, and are genuinely valued.
A comfortable and inspiring workplace also goes a huge way towards encouraging a great company culture; if your staff are content in the physical space in which they're working, they're far more likely to have higher morale while at work. A great physical workplace could include anything from great amenities, like coffee machines and comfortable seating, to eye-catching interior branding.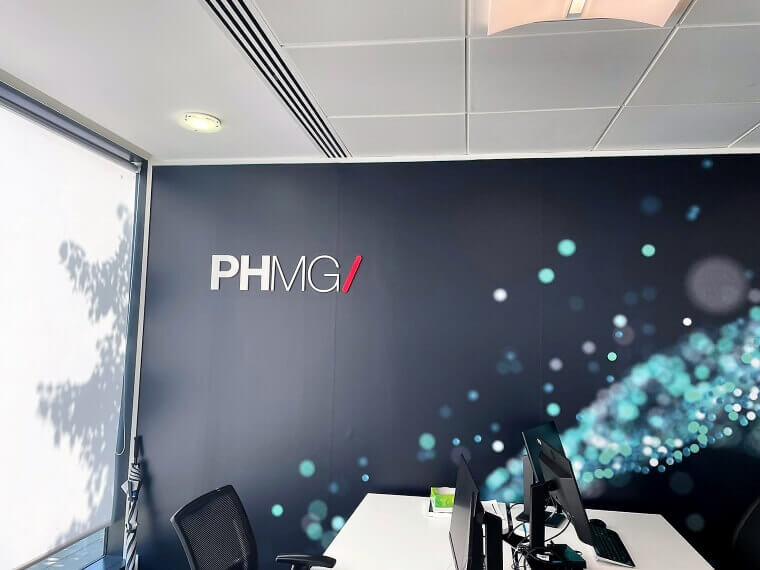 The benefits of office branding
The right office design can help improve communication among your employees. One simple way to nurture a good company culture and create an inspiring atmosphere is with office branding. There are many benefits, including:
Creating an eye-catching and interesting visual environment that inspires your staff, leading to increased productivity.
Encouraging a personal connection between your company and staff, helping them to truly feel like an included part of the team.
Showcasing your brand name and colours, creating consistent visual messaging within your company.
You can highlight and reinforce your company values, reminding your employees, and telling any visitors to your office, exactly what you stand for.
Ensuring a great, memorable first impression for people that visit your space.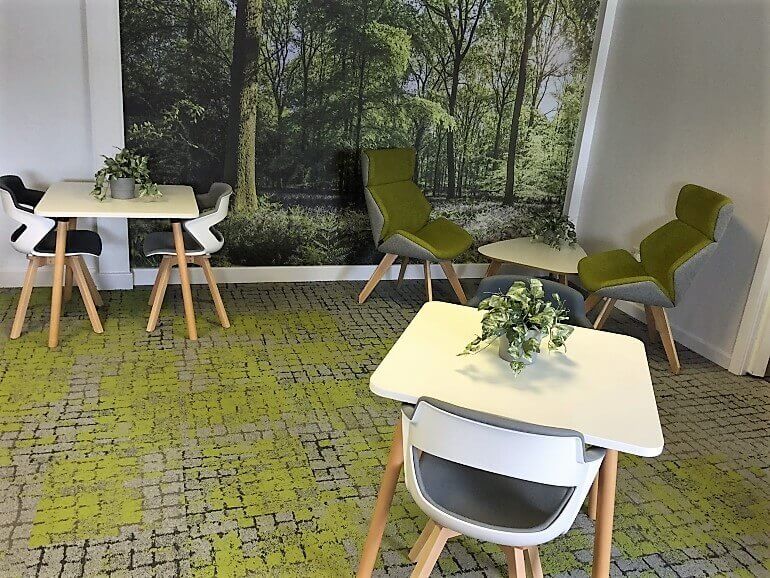 From graphic design to installation, we can help bring your office environment to life with creative office branding. Here are our top ideas for office graphics and signs.
Prominent logos
Make sure your business is front and centre in your office space with an eye-catching logo that will help your employees feel like part of a team. You could even go supersized or illuminated to create some extra impact.
Sleek reception signage
Make sure you're letting people know they're in the right place with some elegant signage in your reception or entryway. Simple lettering is effective and gives a fantastic first impression.
Wall graphics
There are loads of unique ways you can use wall graphics in your office interior branding, so you can be as creative as you like. Why not transform your meeting area with some inspiring messages to keep morale high, or brighten up your break-out spaces with wall graphics in your brand colours to help promote a sense of community?
Window vinyl
Make sure you're seen from the street with vibrant window graphics that make a bold statement and grab the attention of both visitors and staff attention before they've even stepped through the door.
Illuminated displays
Create an illuminated display or LED lightbox to frame your most important messages in a stylish and modern way. You could showcase your brand, company values, or even include any recent news or updates.
We hope you've enjoyed our ideas for using office graphics and signs to promote good company culture. If you have any questions or want to find out how we can help you transform your office space, get in touch.