See the ways office design can improve communication in the workplace in this blog from graphics specialists, FASTSIGNS® Leeds.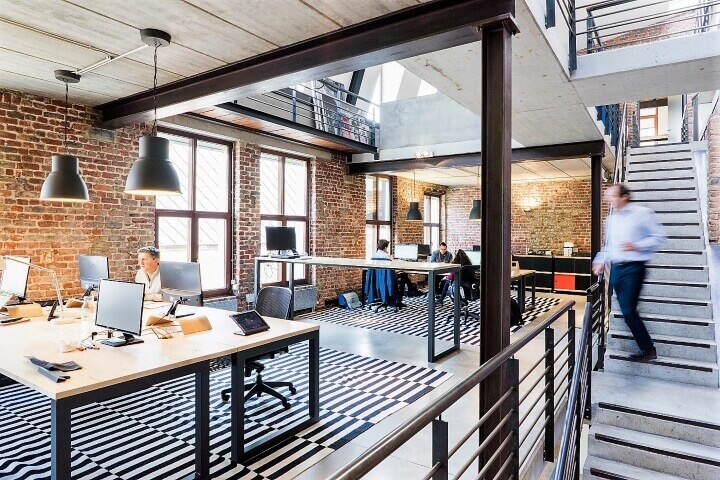 Office design ideas to improve communication
The way we communicate at work has shifted over the past few years. The pandemic simultaneously pulled us apart and put us all in the same boat. We see less of our colleagues in person, but regular and effective communication is as important as ever.
Working from home and communicating digitally has helped and hindered our working patterns. Some communication happens more efficiently, for instance a quick call or chat rather than a meeting. But in person collaboration has suffered in many ways.
Returning to the office is a chance to cement better office communication practices into our businesses and schedules. At FASTSIGNS, we've helped Leeds businesses update their office spaces ahead of going back, and it's taught us a thing or two about effective office design.
Here we look at the ways an office design can help improve communication and facilitate better communication between teams: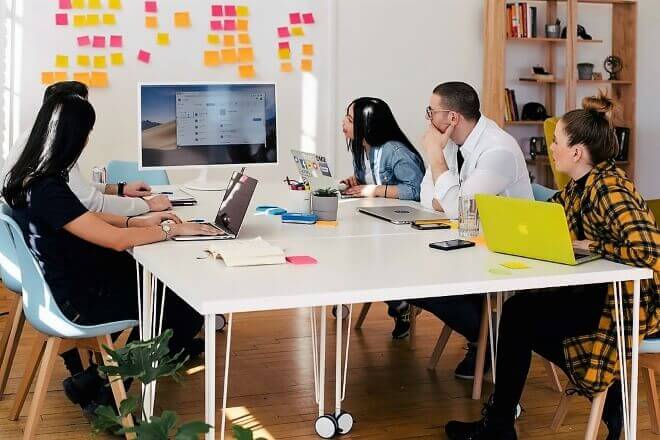 Meeting space and break out areas
People getting together to share thoughts and ideas in person is one of the main bonuses of being back in the office. Meetings give everyone the chance to have their input and record the outcomes. Having a communal board or screen helps facilitate effective meetings.
Creating vibrant meeting and break out areas encourages people to get together and inspires ideas and discussion. Dull, bland conference rooms don't engage anyone. Make sure your meeting space is comfortable, well-equipped, visual, and presentable.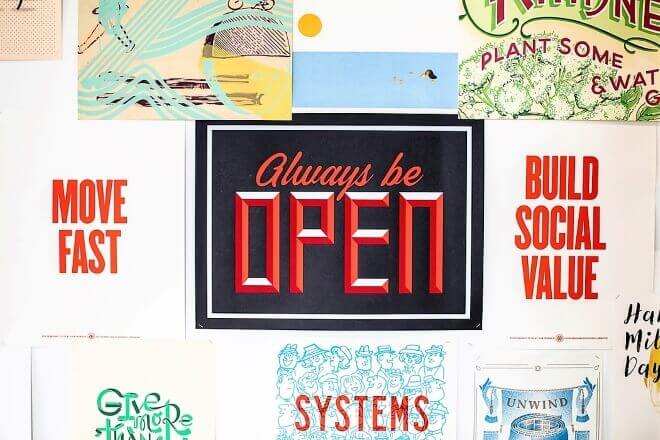 Sharing the company vision and values
Every employee should know and buy into your company vision and values. Visually displaying your values on a wall in your office reminds people of them each day and shares the culture of your business to visitors and clients. Decorating a wall with your vision and values brings the team together behind a common cause and decorates blank space.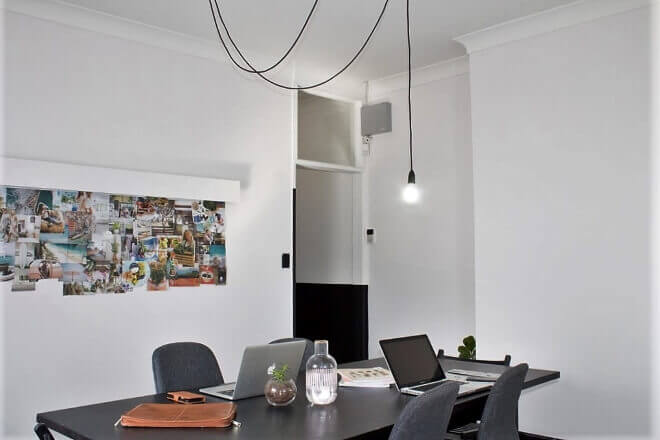 Personalise your building
Most office spaces look similar. White walls, dark carpets, glass partitions, bright light. While this is practical, it doesn't help differentiate your workplace or share what you're about. Decorating the walls and glass with graphics instantly personalises your unit.
Adding plants, furniture and artwork make an office feel more welcoming. With flexible and hybrid working more common, your office should be an inviting and invigorating place to work. Spending a bit of time creating a unique office design is worth it for the atmosphere it creates each day.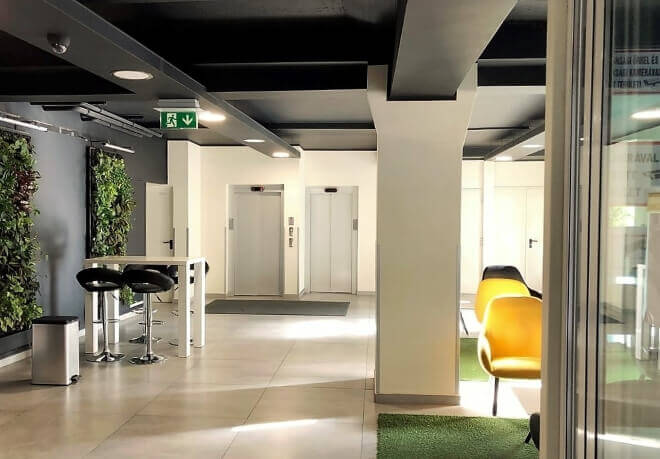 Open plan working
Communication is fuelled by people working in proximity, with time to catch up and discuss what's going on in their day. Consider moving the desks around to face each other in small clusters, rather than long rows.
To keep safe and socially distanced while still nearby, use clear protective screens between desks. Employees will be able to see each other and talk freely across desks, while limiting the spread of illness around the office.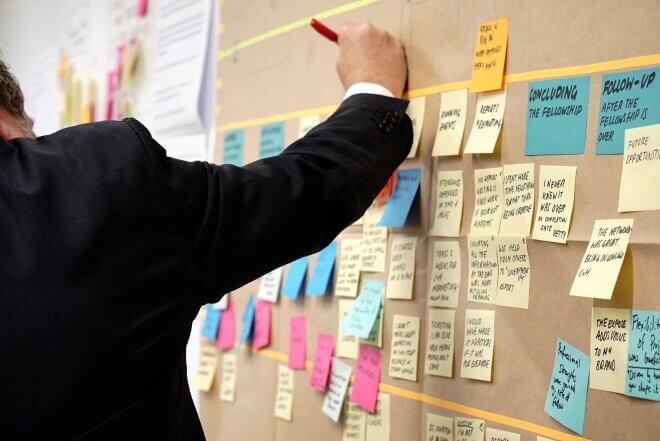 Message and ideas boards
The communal pinboard might seem old fashioned now, but why not bring it back? You could choose a dry-wipe magnetic board that can be cleared and used for meetings. Whether it's to share news or office jokes, a communal board is an easy and fun way to bring your team together.
We hope you enjoyed some of the ideas in this article. If you have an office or workspace in Leeds that could use brightening up, get in touch with our team.