Meet Vinny Symes, head designer at FASTSIGNS® Leeds, and find out what experience he brings to the role of designing signs and graphics for our customers.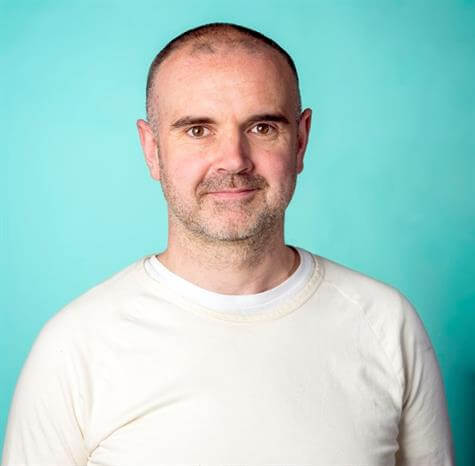 We're a tight-knit team at FASTSIGNS® Leeds and everyone brings their own unique skills to the job. One of our biggest assets is our design team, who create artwork in-house for a huge range of graphic projects, as well as preparing the files for our larger format printers and digital cutters.
We find out a little bit more about long-standing team member Vinny Symes and what he brings to his role designing signs and graphics for our customers.
Q: How long have you been with FASTSIGNS® Leeds? Have you always had a similar role?
A: Well I was a fresh faced twenty-something when I started at FASTSIGNS® Leeds. Now I'm a grey-bearded almost forty-something! Before FASTSIGNS I worked in a museum, both jobs design based, but very different in nature.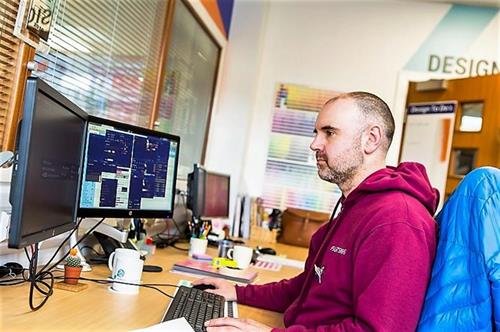 Q: What is your role at FASTSIGNS® Leeds and what does it entail day to day?
A: In the design team, a typical day starts with a production meeting where we sit down and prioritise the order of jobs for the day. From there, I can be working on anything from a simple 'no smoking' sign to creating interactive digital content for touchscreens. We're also responsible for operating two of our three large format printers.
Throughout the day we're constantly liaising with the production team so we can stay efficient. We ensure they get what they need, when they need it and in the format they need it. And this ensures that everything runs to schedule.
Intersperse all that with a few cups of tea and a backdrop of good/awful music (depending who has control of Spotify) and you pretty much get the picture.
Q: What do you most enjoy about the process of designing signs and graphics?
A: I love that the design projects are so varied, as our customer base is so broad. I like the opportunity to be creative, working on large projects such as wall graphics in schools, offices and universities.  I also enjoy creating solutions for customers that exceed their original expectations, however simple or complex the original brief may be.
We have a great, experienced team who are always enthusiastic. Everyone is always looking to come up with solutions, give advice and generally chip in whenever possible. It sounds like a cliché but I really like the team spirit.
Q: What's the most exciting project you've worked on?
A: There are loads of jobs I've enjoyed working on but one that sticks out was rebranding of a breakout and cafe area for Hitachi Finance Leeds. The client wasn't afraid to tell us what she liked and what she didn't and I think that pushes your creativity. That's where the best work comes from. Part of this project was a wall mounted, shape-cut logo that was internally illuminated and I think it looked great!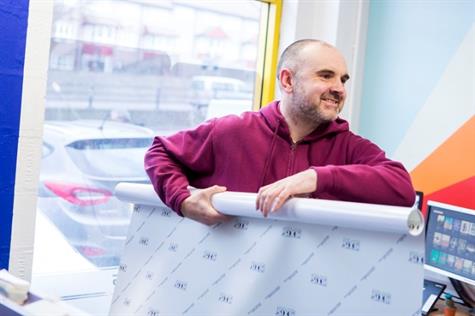 Q: How does your design experience enable you to add value to client projects?
A: I believe that my experience allows me to create signs and graphics that properly fulfil the requirement of each customer. Typestyles, images, colour, layout, lighting and more can all make your signage more effective, or not, and knowing what to recommend comes with experience.
We're firmly in the digital age and new technologies like motion graphics, interactive content and viewer-specific signage (where content on a screen changes depending on who's viewing it) are becoming the norm. With the support of the FASTSIGNS tech wizards we are able to stay on top of these developments and the possibilities of what we can offer our customers are endless!
Got an upcoming project and need some design inspiration? Get in touch to chat to our team or check out our case studies page for a bit of inspiration.