One of the great benefits of running a signage company is being involved in local community events.
On Monday 22 October, the Masbro Centre in the Borough of Hammersmith and Fulham had the unveiling of its new entrance and sculpture garden on Milson Road. Dedicated to community stalwart, Richard Joseph, who was instrumental in running the community centre for many years.
We are pleased to have been part of this event by supplying both new signs and the two unveiling curtains!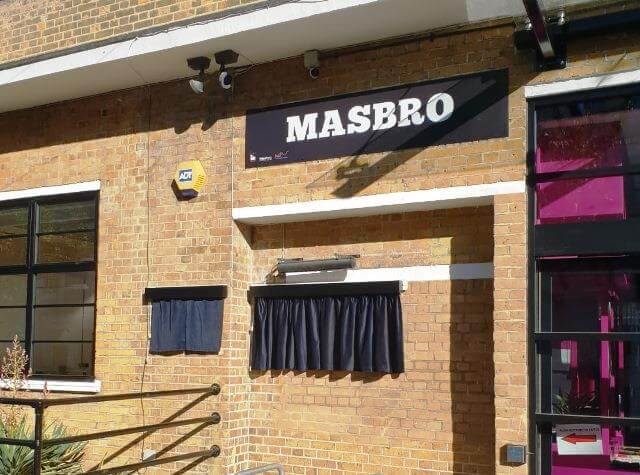 These curtains were custom-made for the event to suit the plaque sizes. The unveiling curtains are now part of the variety of sign accessories that we have on offer. We can either make new custom curtains or have these 2 sizes available to hire. Adding these curtains to your unveiling event adds an extra special touch to the day.
Not only can we supply these unveiling curtains but our install team can also install and remove the curtains on the event day.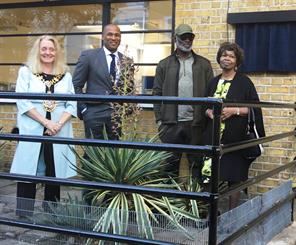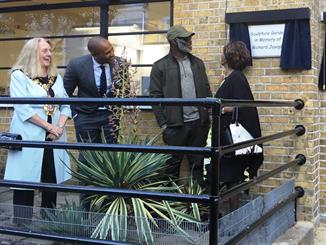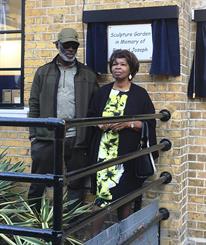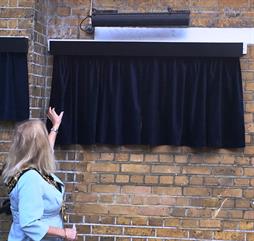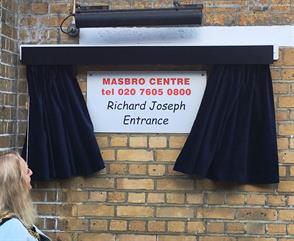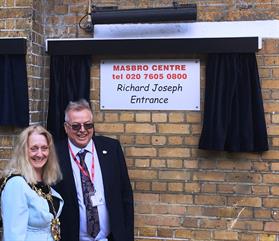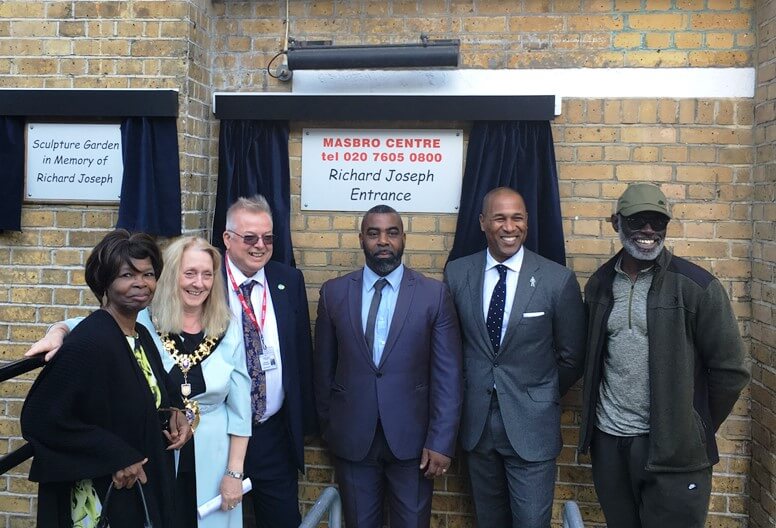 The Masbro Centre is an Urban Partnership Group enterprise whose aim is to improve the health, wealth, and wellbeing of the local community of Hammersmith and Fulham. The work included repairs and restoration of the existing entrance. And newly updated plaques – a dedication plaque for Richard Joseph and a new sign announcing the entrance name.
The plaques were unveiled by Joyce, Richard's Mother, and his brother Michael. And by the Mayor of Hammersmith and Fulham Cllr Daryl Brown. Also in attendance at the event were Cllr Sue Fennimore Deputy Leader of Hammersmith & Fulham, Cllr Adam Connell Addison Ward Councillor, and Les Ferdinand QPR Director of Football, and former school friend of Richard, family, friends, and Masbro work for staff.
Do you have an event that requires unveiling curtains? Let us know, we'd be happy to help.