​
Zabardast
Translating a Brand into Effective Signage
The Challenge:
Zabardast, The Indian Wrap Company approached FASTSIGNS® Hammersmith to translate their bold branding into effective signage, that could be adapted to multiple sites and raised the visibility of their brand locally, helping them to stand out from the crowd.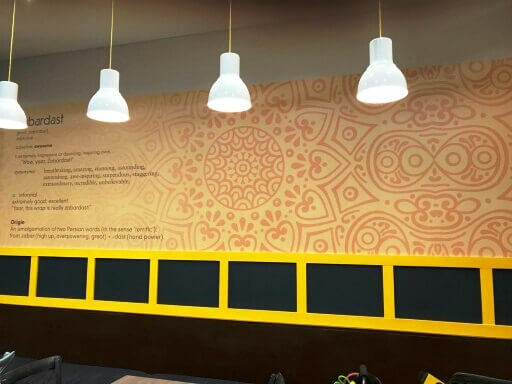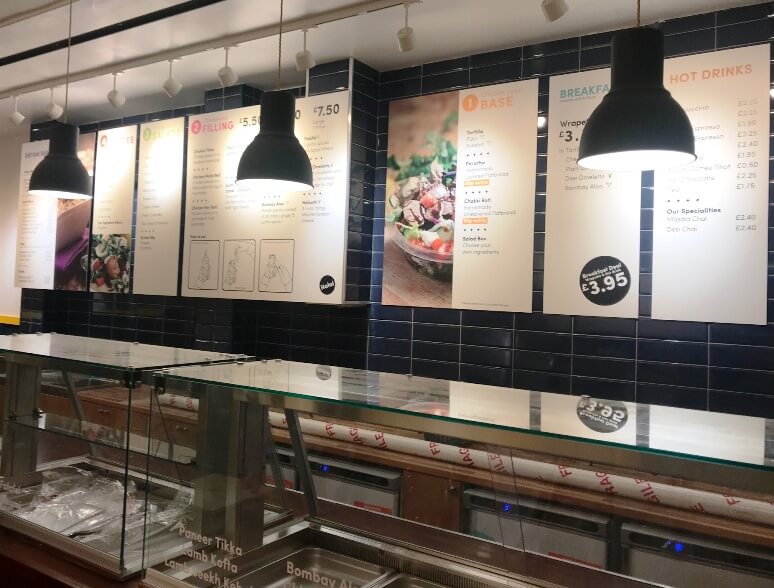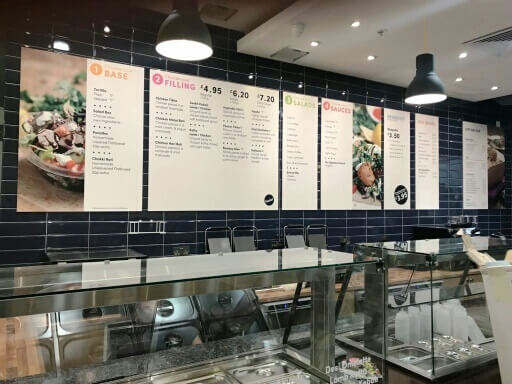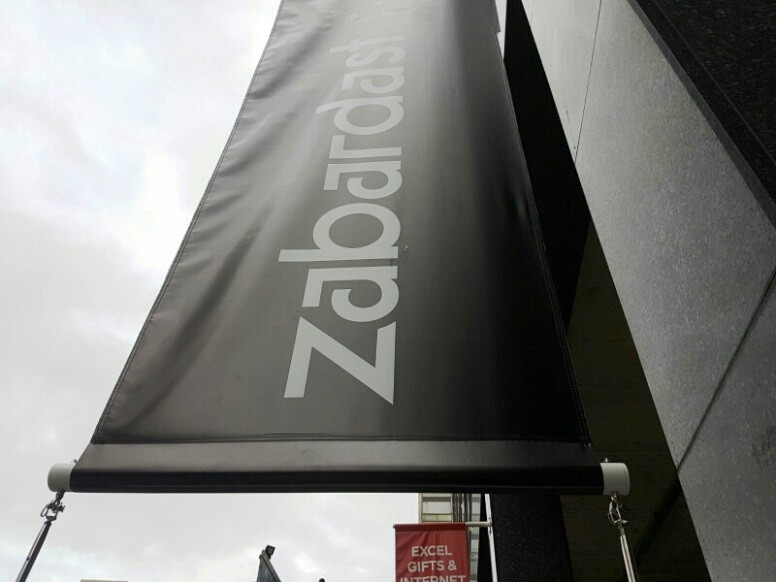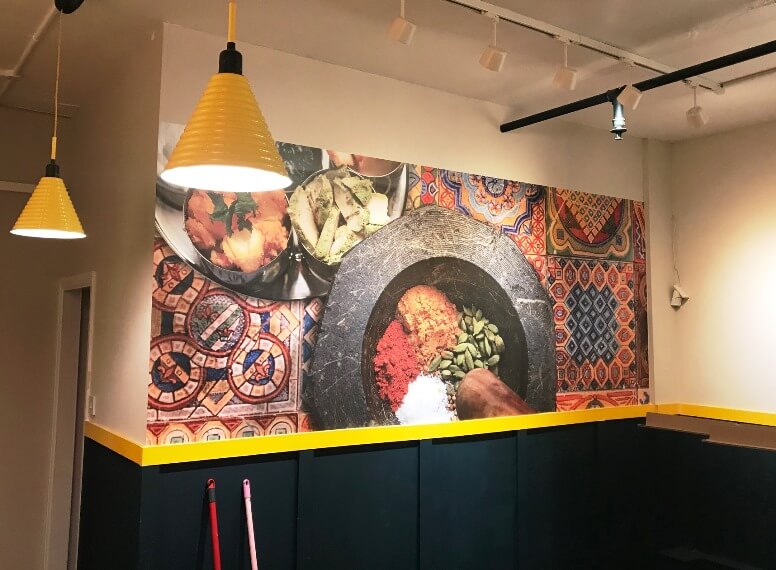 The Solution:
At their first location FASTSIGNS® Hammersmith developed a creative plan taking into account Zabardast's branding and colour pallet, developing a suite of signage that could easily be adapted to their other venues, across London, depending on the buildings features and location.
Using black sign trays and white illuminated with built up lettering the exterior fascia signage was kept bold and uncluttered to effectively help the eatery stand out from their neighbours. This theme was also applied to projecting signs to help make the venue visible when approached from the side.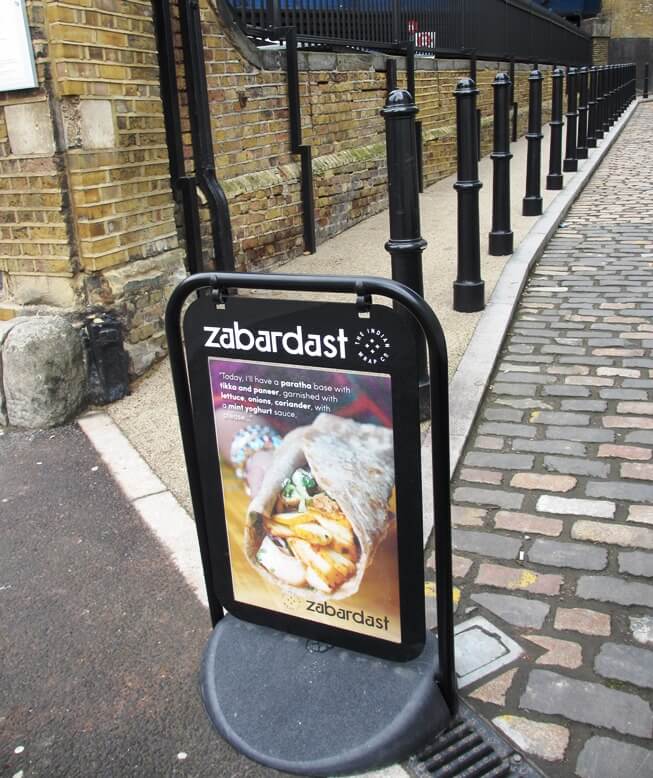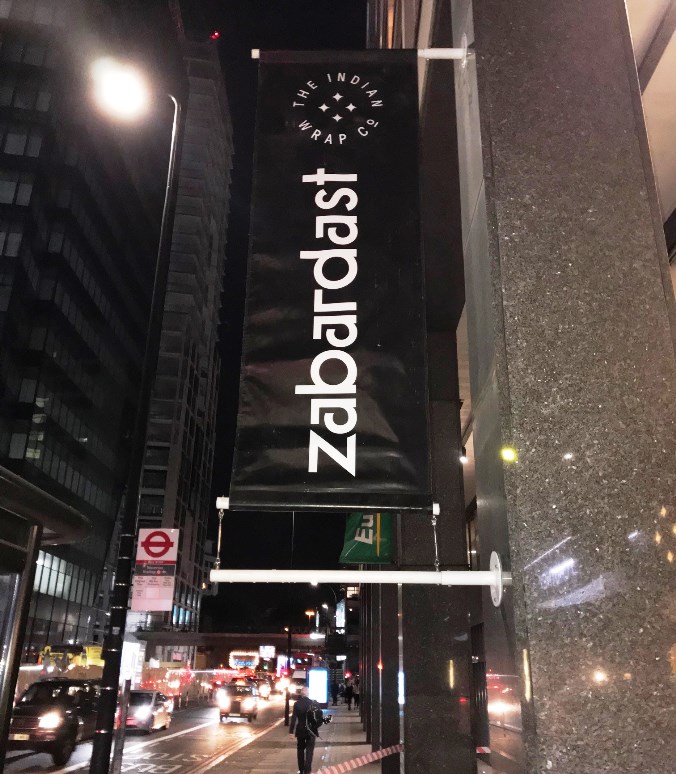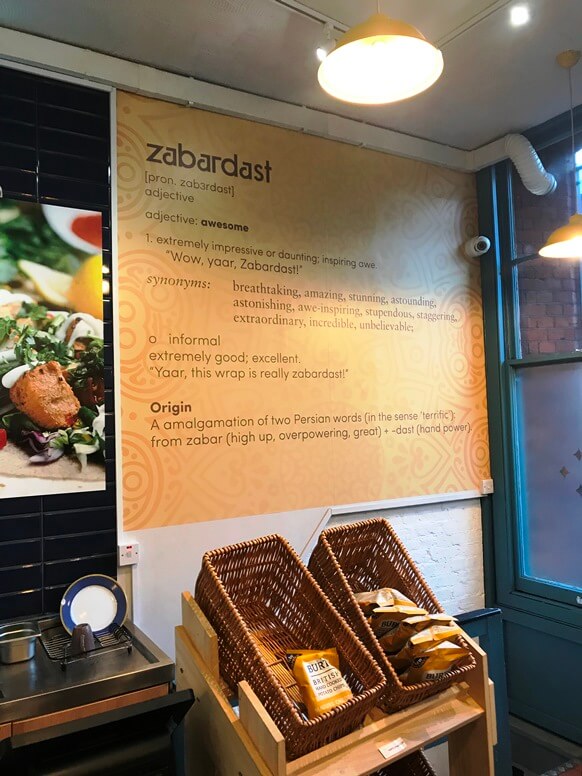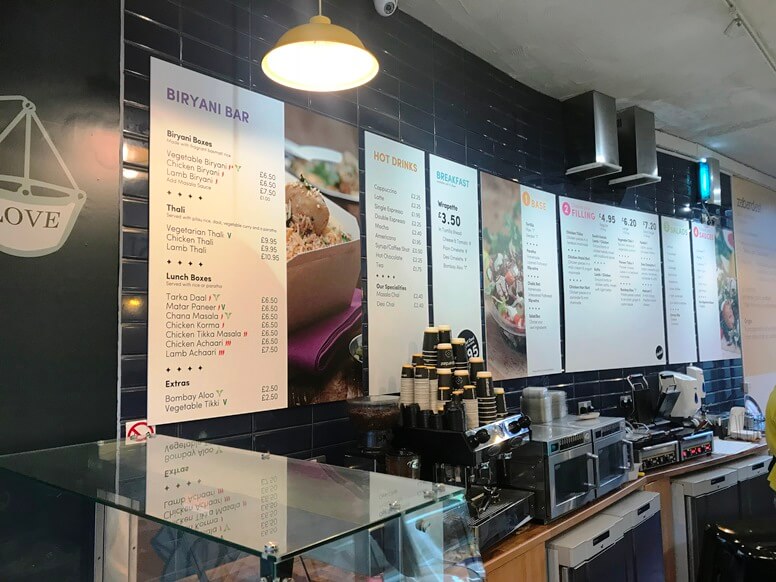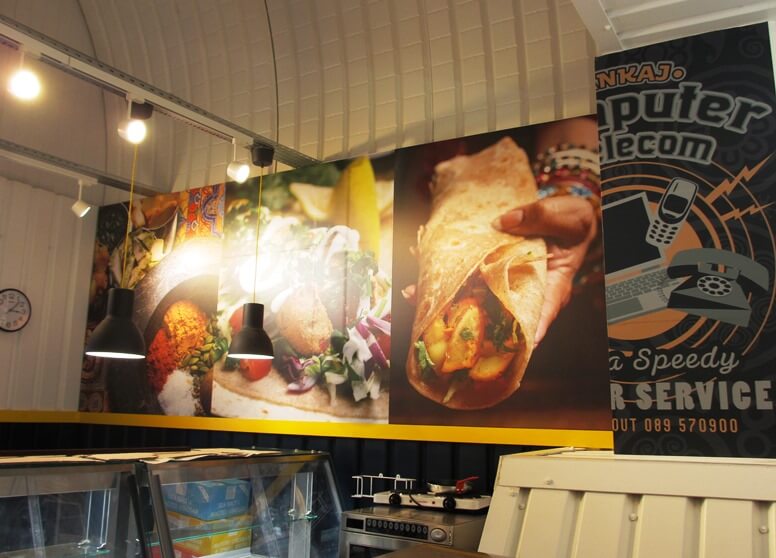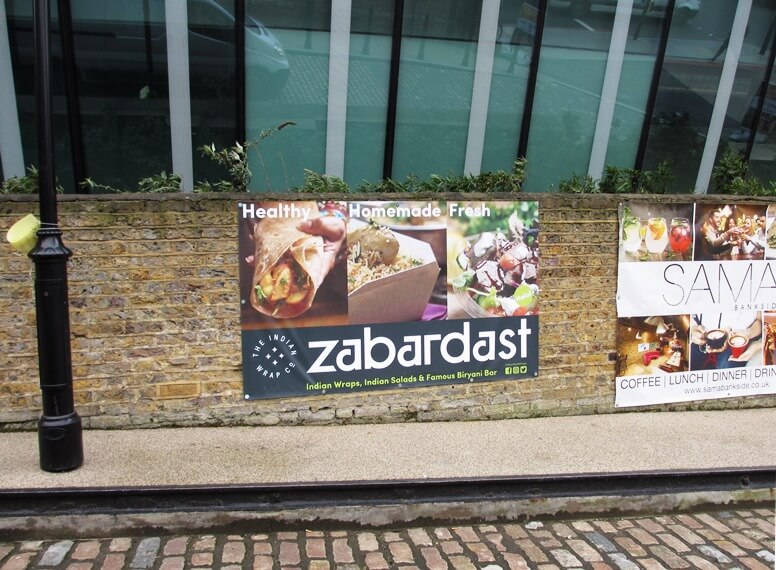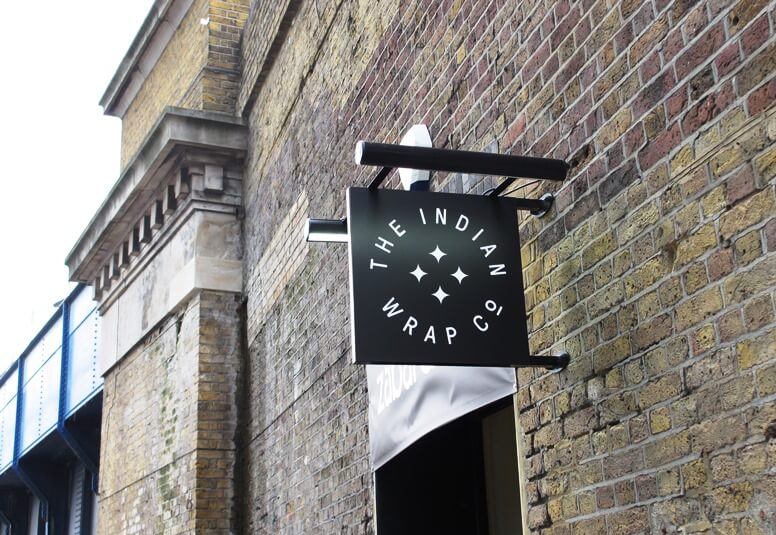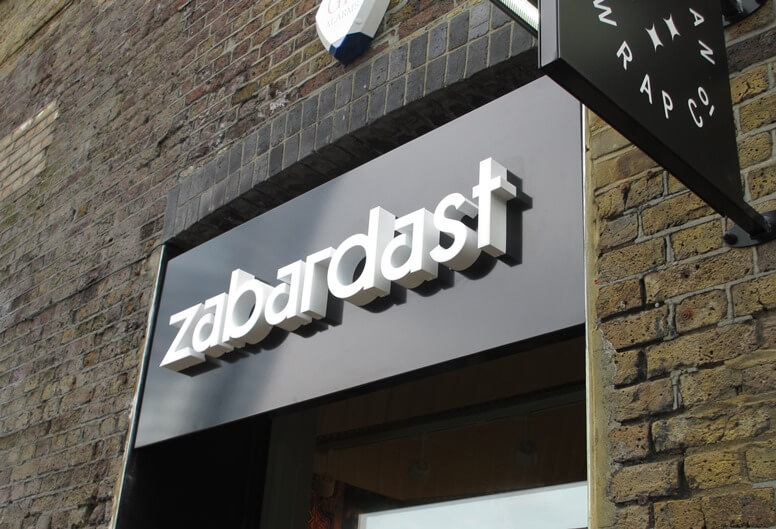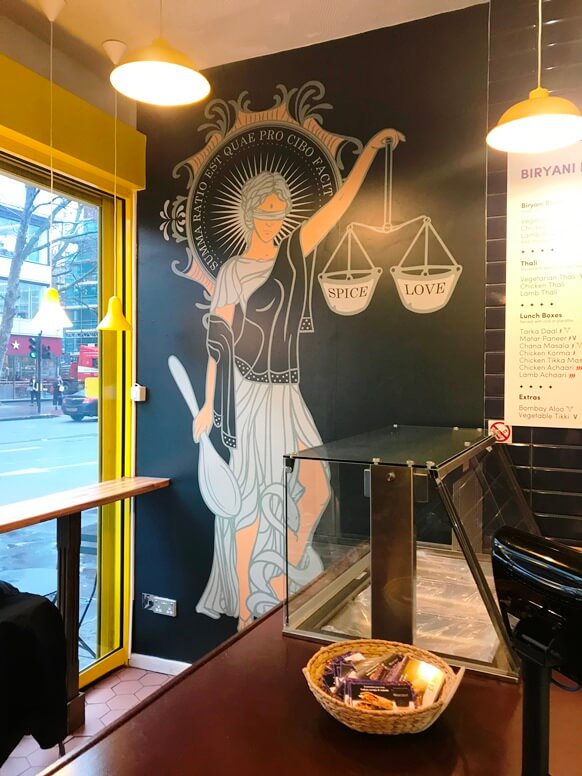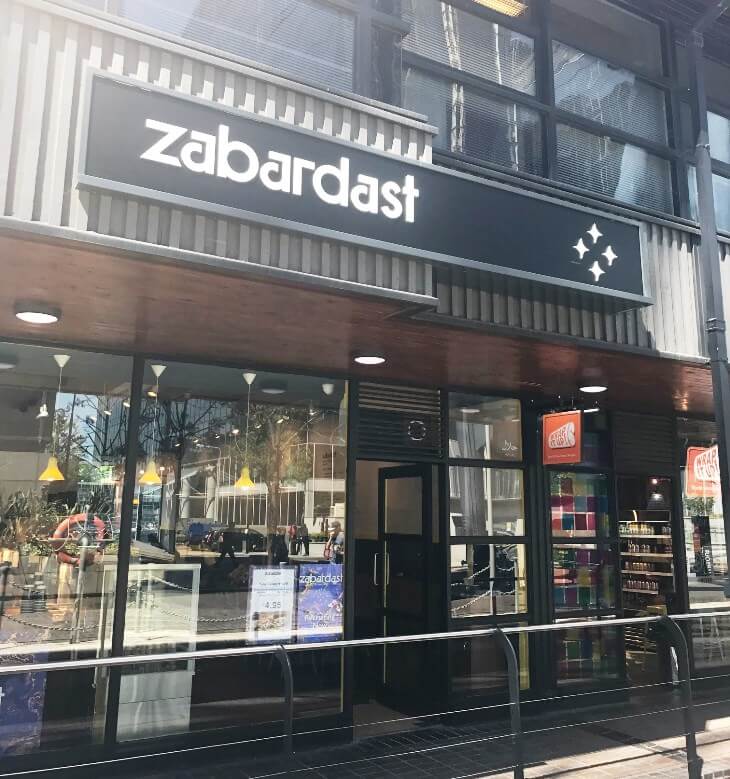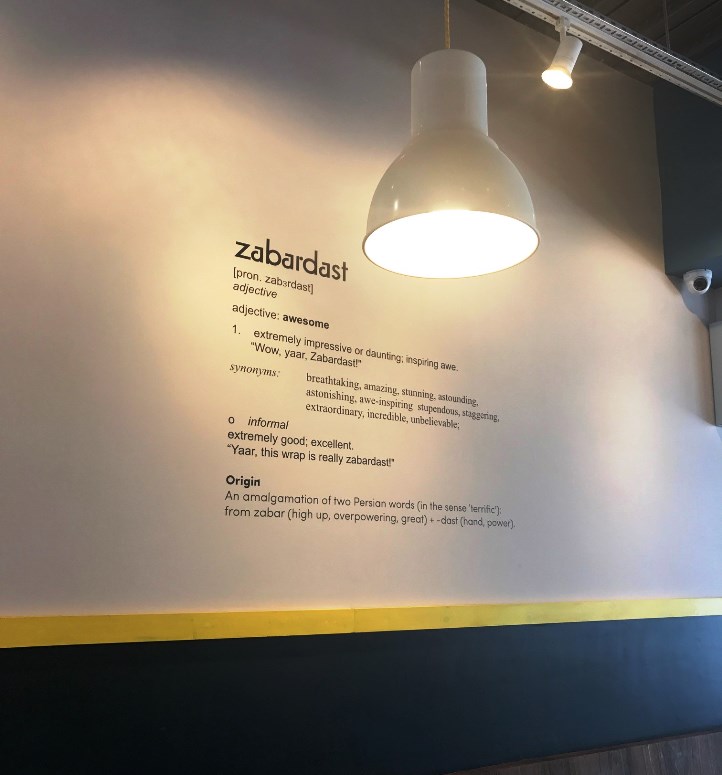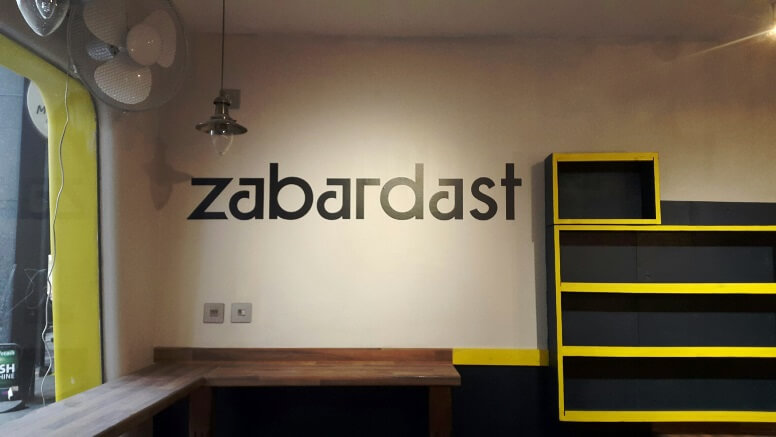 For the interior signage FASTSIGNS® Hammersmith continued to use hints of colour in their interior decor visual features. At many of the site FASTSIGNS® Hammersmith were unable to drill into tiled walls, making it difficult to hang menu boards, to overcome this foam pvc was used, with french cleat fixtures to create a lightweight but durable sign, that are cost effective enough to be updated as and when necessary. Other interior signage elements included large digital printed, vinyl wall graphics to cover large wall areas and cut vinyl lettering.
The Result:
Zabardast have effectively launched their first store and five others in very quick successions, the creative plan implemented is used as a tool when discussing leases on new buildings and our consultative approach allows us to quickly install signage at new premises and we have developed a strong working relationship with the brand.
* FASTSIGNS® Hammersmith, London is owned by Friederike and Simon Slee.