​
ICF
Their biggest challenge was to complete the desired look and feel within a very tight deadline.
The Challenge
Our client recently acquired new purpose build office space and contacted us to help with the design and build of the signage. They are an international NASDAQ listed company and had guidelines for their branding which we had to adhere to and keep in mind in the development of their signage. Their biggest challenge was to complete the desired look and feel within a very tight deadline.
The Solution
Firstly we joined a Skype conference to consult with the client, their design team and facility manager on the various material options available. We developed a design package that incorporated the need to keep the budget reasonable, using long lasting products and giving an elegant result.
The signage for the new offices includes vinyl window and door graphics, frosted vinyl and personalized names for the offices. The larger signage includes a 30mm flat cut acrylic logo for the reception area. And a large illuminated wall installation.
The large wall installation was developed from an idea the client presented us. We had to figure out how to produce the desired effect from reliable material, keeping an elegant look and not make it too costly. We switched out the wooden frame for a coated stainless steel frame that houses Sloan LED's that gives a halo illumination. And then combined it with acrylic backing panel and flat cut acrylic logos to have a stand-out feature wall in the office space.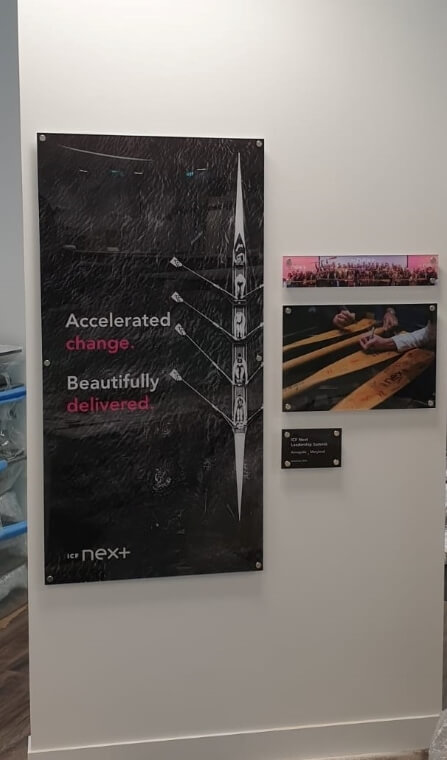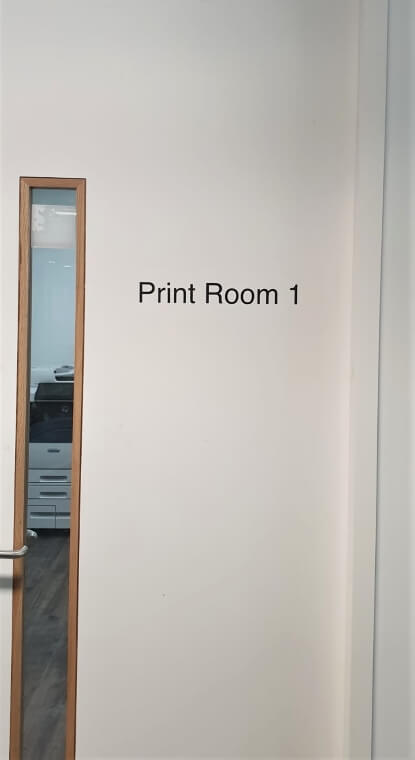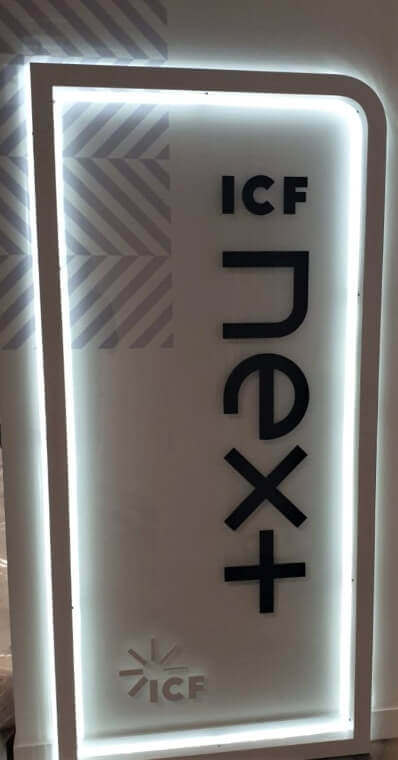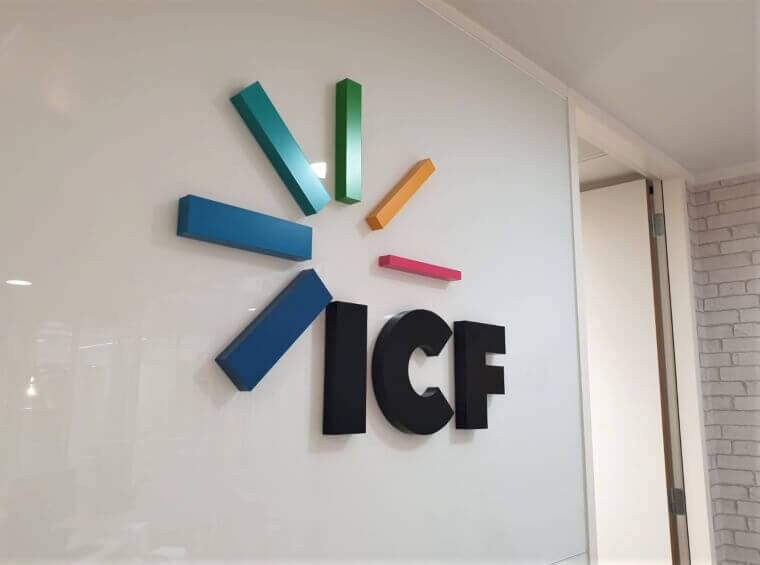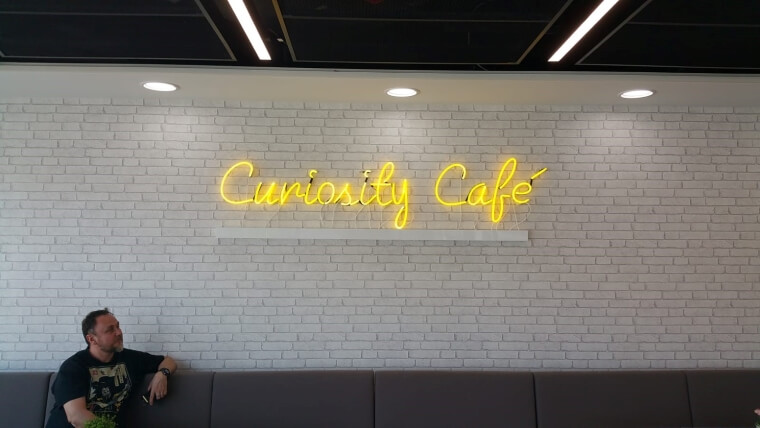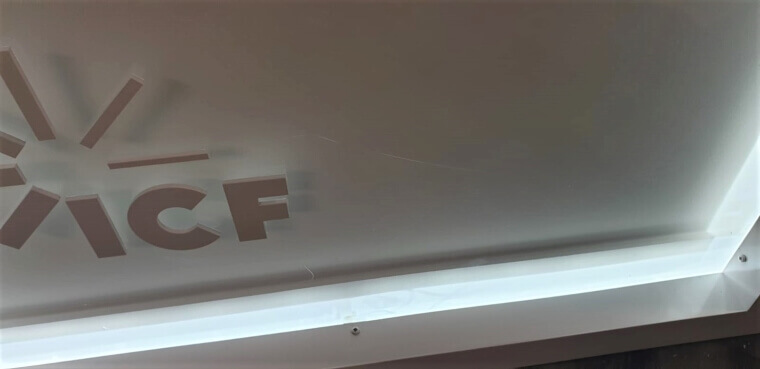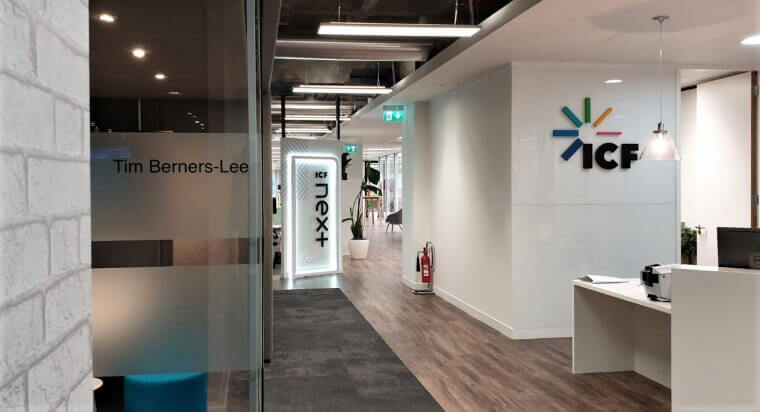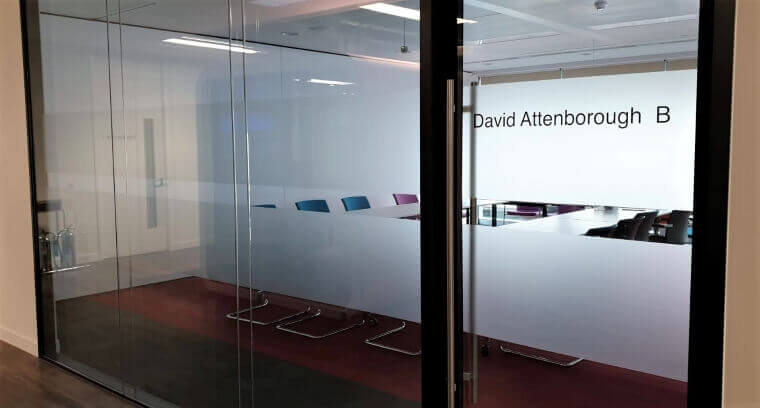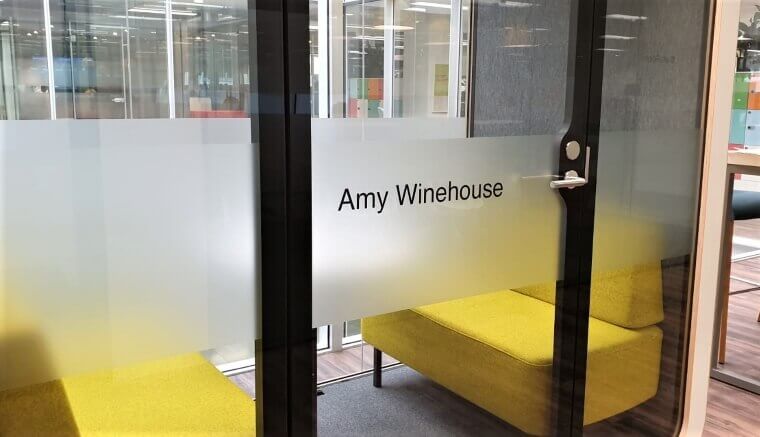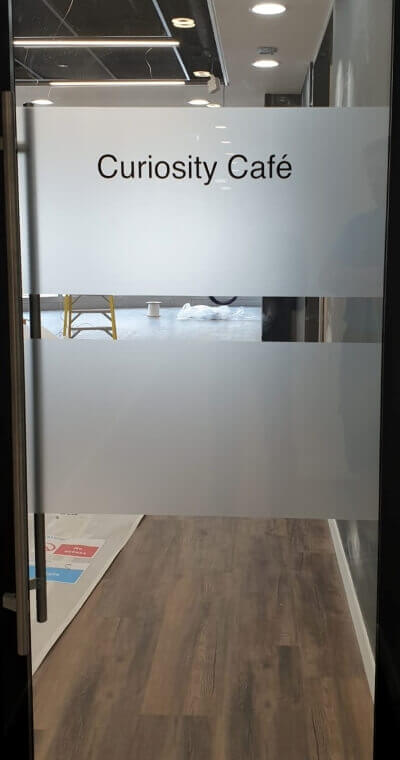 After the initial work was completed, the client wanted to add an additional statement neon piece in the kitchen. Due to the heavy traffic area of the sign, we advised not to use the high voltage standard neon tubes but instead use a safer option - cold-cathode neon that only have a tenth of the voltage. This safer option came with its own obstacles as this uses more cables than normal. We combated this by using white cables (camouflaged against the light background) and an underlying tray that houses all the electronics. This also avoided loads of holes to be drilled in the walls and allows for easy access to controls for maintenance.
The Result
A welcoming, elegant, vibrant working environment. Impressive branding visible to their high end customers when they visit. A space they can be proud of.
Working with a high-end client with high-end requirements and successfully producing the required signs in a tight deadline. Including managing different trades – electricians and site managers. Not only did we design elegant signs but also managed the clients and reasons for materials used.