​
Union Cafe
Existing restaurant in a busy business park was looking for a new look to their signage.
The Challenge
Existing restaurant in a busy business park were looking for an illuminated sign. They were also interested in a couple of outside menu boxes for the chain's other restaurants. The client came to us with a photo of a letter he liked and wanted to replicate it for the restaurant/bar sign.
The Solution
We arranged a site visit to discuss the details with the client and carried out a survey of the space. Following this we set up two options to execute the desired look. One floating and one with a tray. The final result was even more than we could have planned for – floating, double sided and illuminated custom build letters.
The letters is built up descaled stainless steel with sunken faces reading 'UNION' in a sans serif block style font, with clear cabochon caps containing warm white bulbs inside. Attached to custom build metal frame that houses the cables. We used this frame to attach signs to both sides – showcasing this impressive sign to both the restaurant patrons and passerby's.
We also supplied them with multiple freestanding menu boards and refurbished their existing acrylic fascia sign.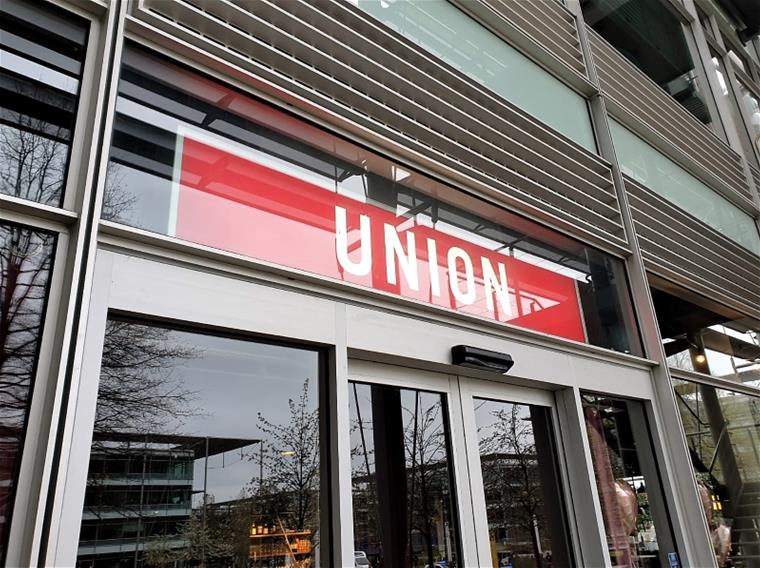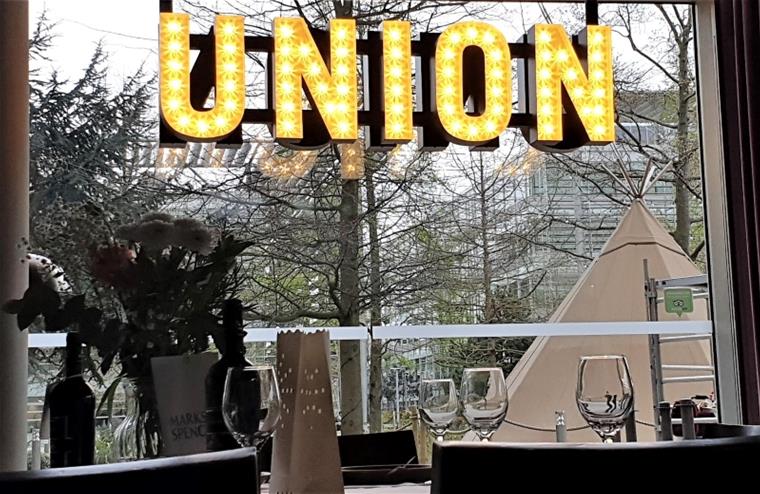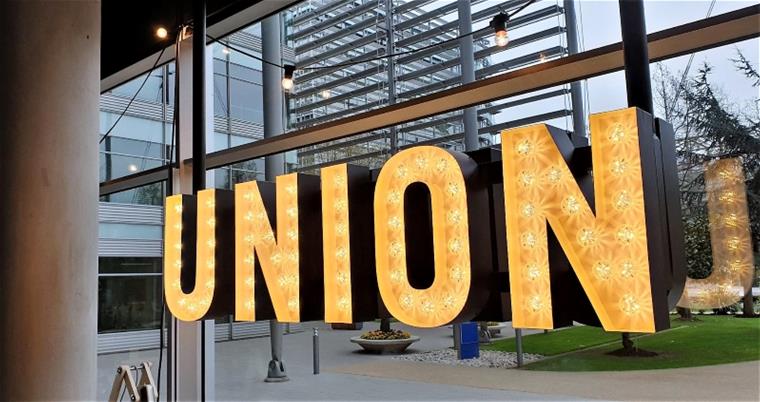 The Result
A super cool, attention grabbing, talk of the town sign. The restaurant is in a busy business park and this sign is now noticeable across the yard – drawing in customers and promoting the restaurant. From photo to realisation and beyond. This custom made, double sided, illuminated sign is one of a kind.