​
The Hurlingham Academy
A Successful Rebrand with a Timeless Finish.
The Challenge
The Hurlingham Academy faced a rebrand and wanted to use this opportunity to update their entrance to reflect the new name and updated image. There was also the opportunity to do something fun in the courtyard to showcase the new look of the school. In the process of changing they still wanted to keep the history of the school.
The Solution
Following the initial work we carried out for The Hurlingham Academy on Our initial contact with The Hurlingham Academy was to create and install vehicle graphics for the school bus. Following this success job, they approached us about the larger scale work required on the school premises. The school just joined a larger trust and became an Academy and part of this change, they had to rebrand.
They identified a few areas that required work: The entrance to the property, the building name and a large courtyard area on the school premises.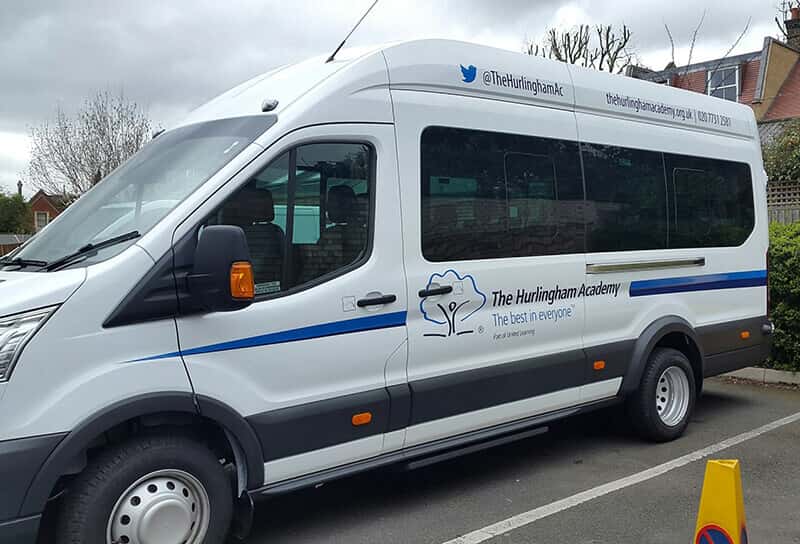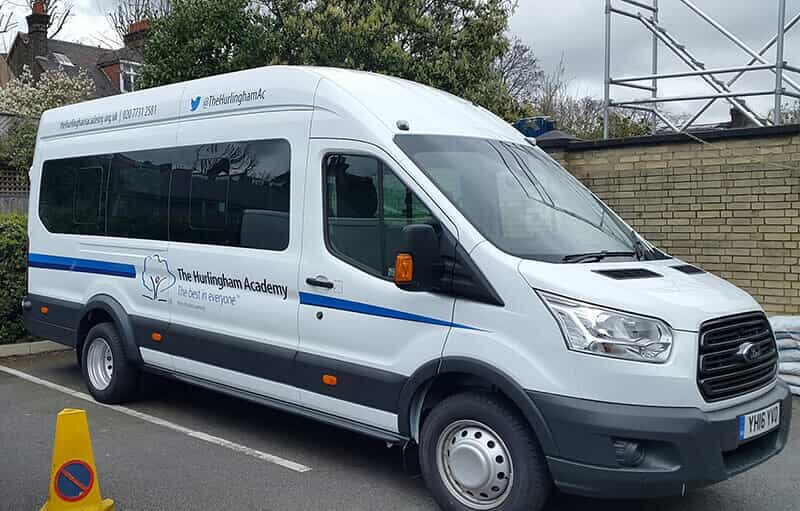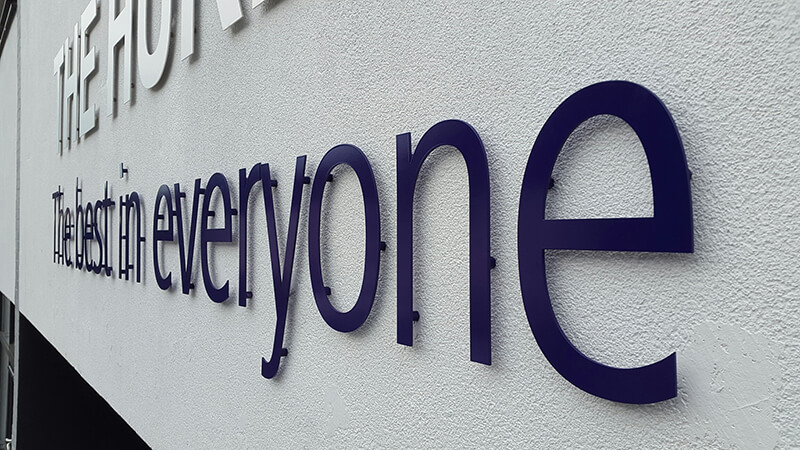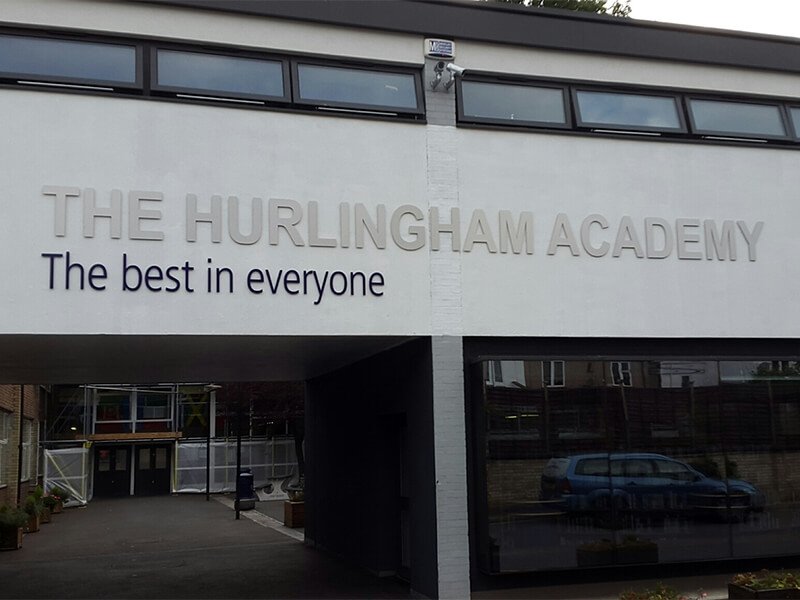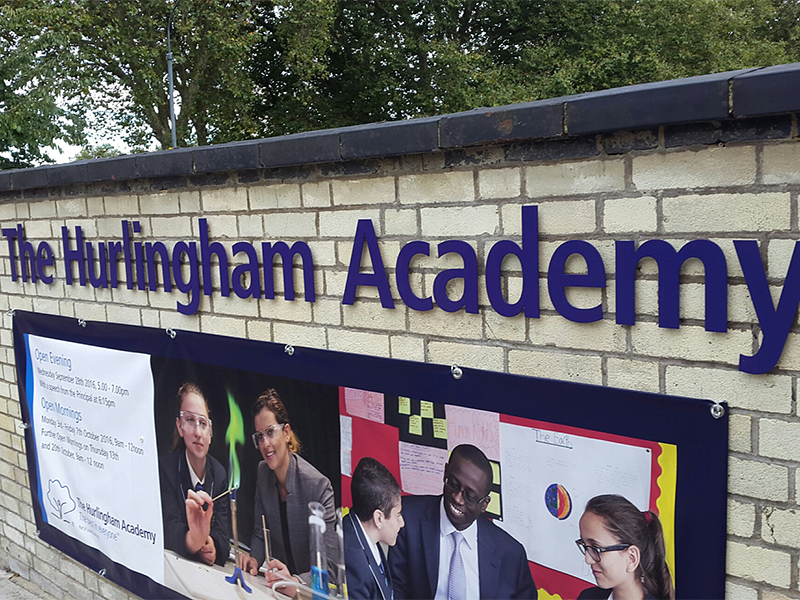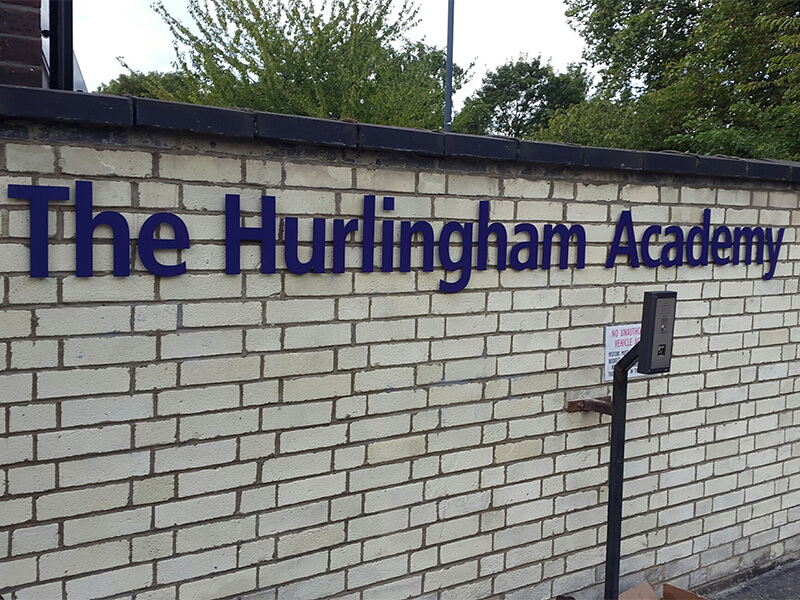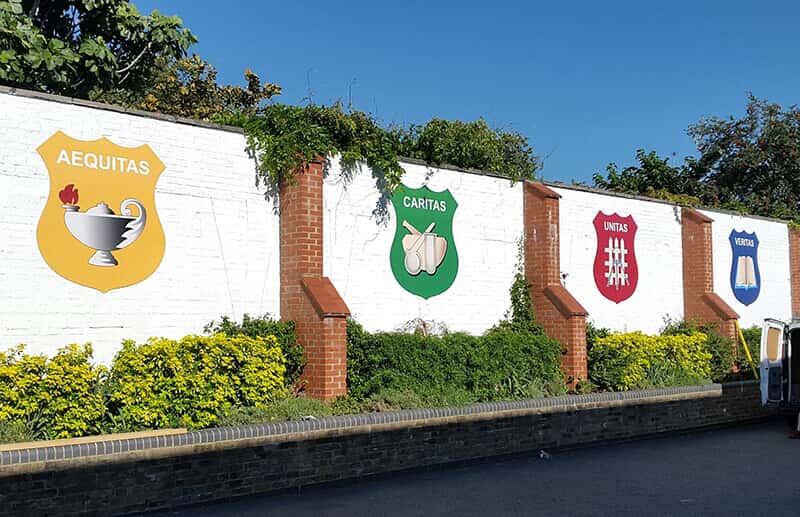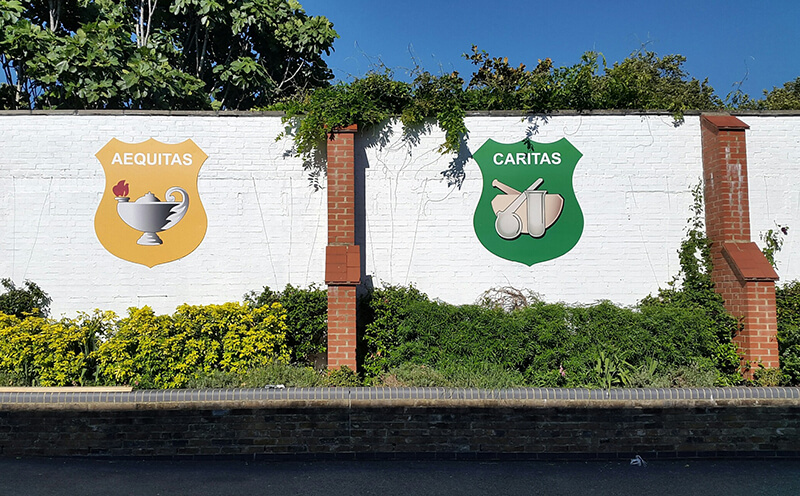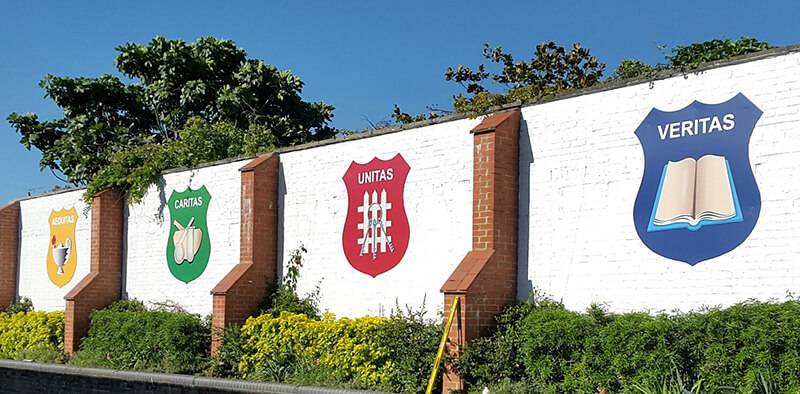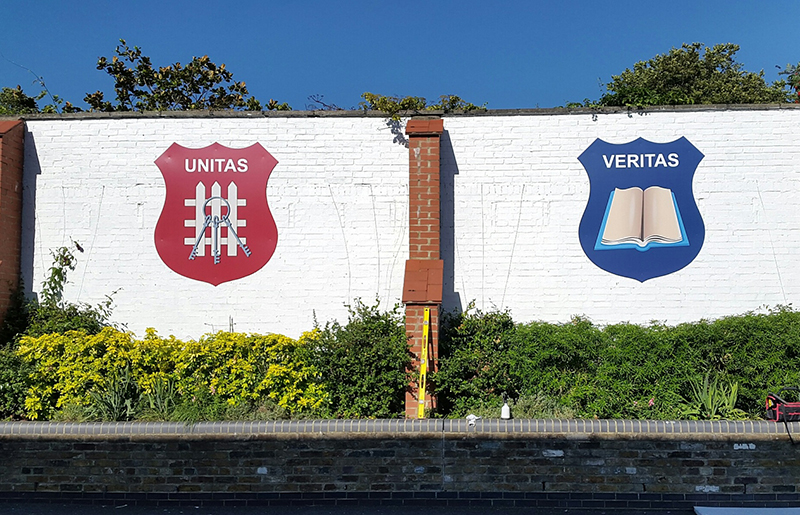 For the entrance of the property we produced premium quality new school name using brushed stainless steel flat cut letters. Due to the light colour of the stainless steel against the light brickwork of the entrance, these letters were sprayed to match the dark blue colour of the school branding. The letters were fixed to the wall with brass locators to both sides of the entrance driveway. This makes an impressive entrance to the property, no matter from what side you approach it.
To match this bold entrance, we made a large school name using the same material for the building entrance. These letters we left in the beautiful brushed stainless steel finish. To compliment the entrance, we added the school tagline to the building also sprayed to the dark blue colour.
The overall effect is a neat, high quality finish that reflects the image of The Hurlingham Academy. For the courtyard, they wanted to reflect the history of the school and brought us an old wooden crest to use as inspiration. The school established four houses based on this old shield artwork. They asked us to use this and recreate the shield-effect in a new modern way to showcase the four houses of the school. This way it will tie the old and new together.
We redesigned the shield graphics and made four large 3mm Dibond shields with full colour digital print with matt laminate applied to front face to represent the different houses. These new stand out as a proud feature in the school courtyard.
The Result
A successful rebrand with a timeless finish. The new signs have been fitted for a few years now and it still looks modern and fresh, representing the school's high standards. And the shields still leaves an impression, as we discovered when it featured in the background in the Popular BBC Crime drama 'Silent Witness' while filming at The Hurlingham Academy for one of their scenes.