Loft & Main Real Estate
Loft & Main moved into a new office space in 2020 and had big plans for making an impact at their new location.
The Challenge
Loft & Main moved into a new office space in 2020 and had big plans for making an impact at their new location. They had various ideas and signage required, including a large fascia sign, window graphics and digital displays. We were more than happy to help them realize all their branding and visual communication needs.
From the initial enquiry, they also wanted to advertise. Which we were able to achieve for them by using outdoor advertising and vehicle graphics.
The Solution
To kick off the project, we worked with Loft & Main to develop a fascia sign that'll make an impact on the viewer. An internally illuminated sign tray with big bold acrylic text was mounted across the largest part of the space. With the sign tray wrapping around the corner, showing off the Loft & Main logo above the entrance way.
In addition to this, digital screen displays were mounted in the window. This gives them the opportunity to display all the available properties as well as have rolling information on display on the big screen. This impressive window display will surely be noticed by passerby's and invite them to take a closer look.
The windows also had frosted vinyl fitted to add some privacy on certain areas and display contact information without distracting from the screens above.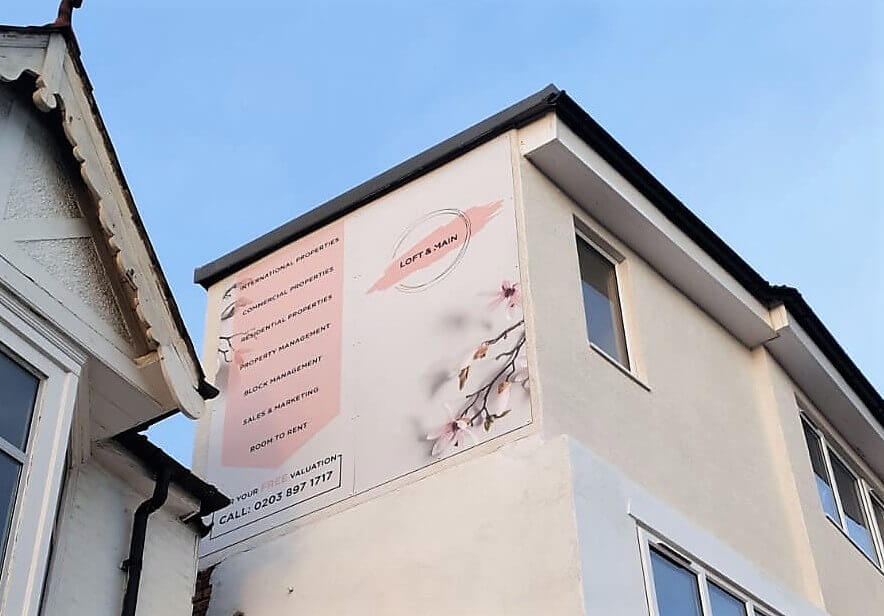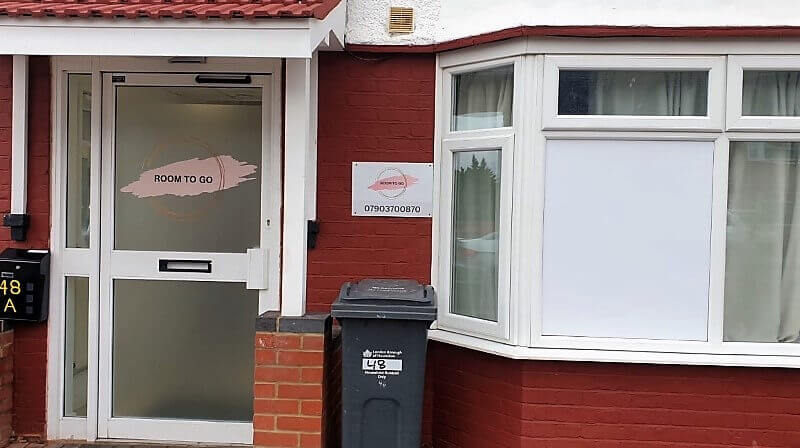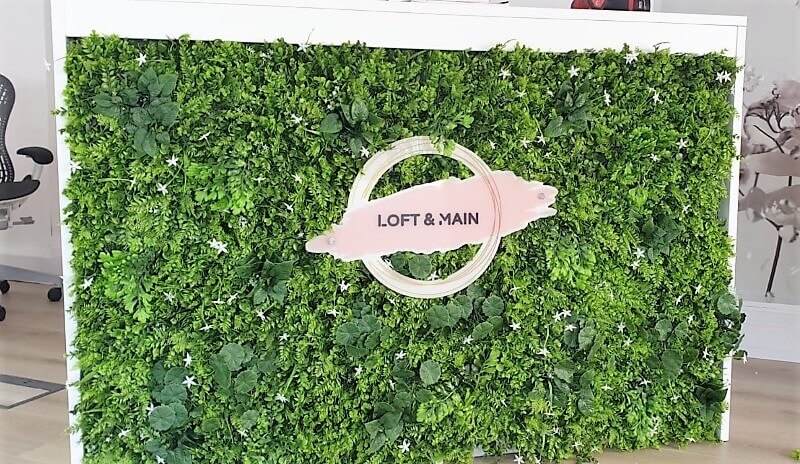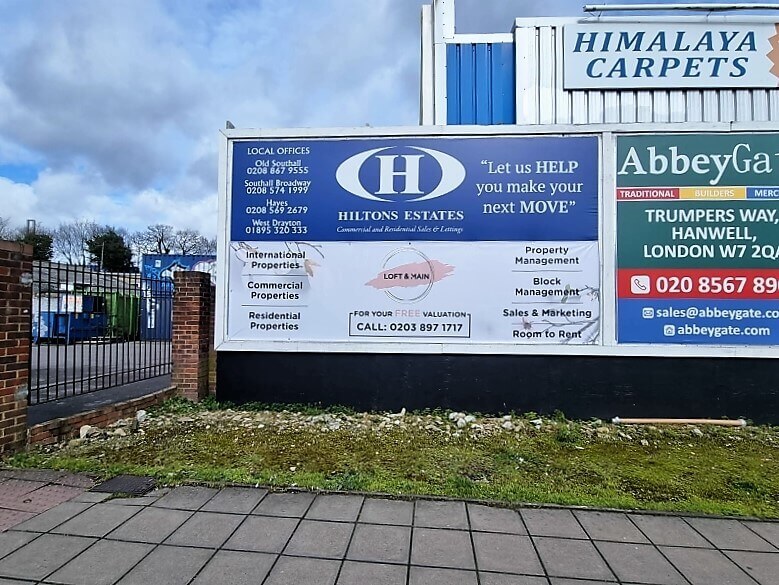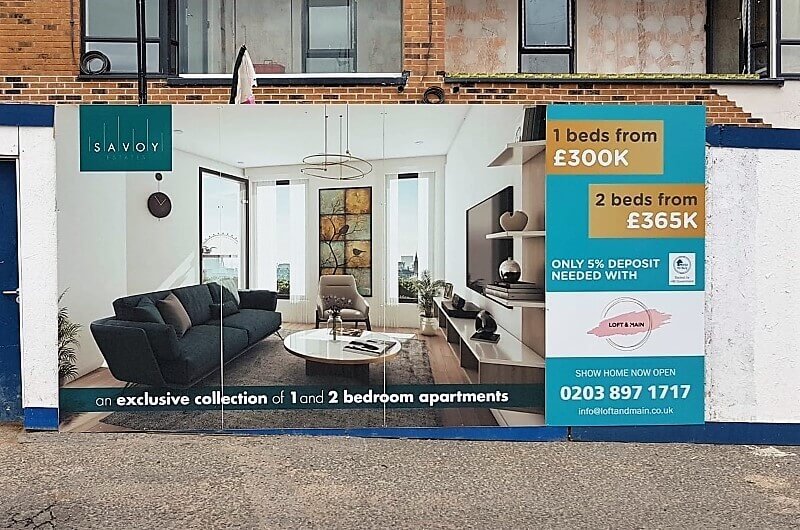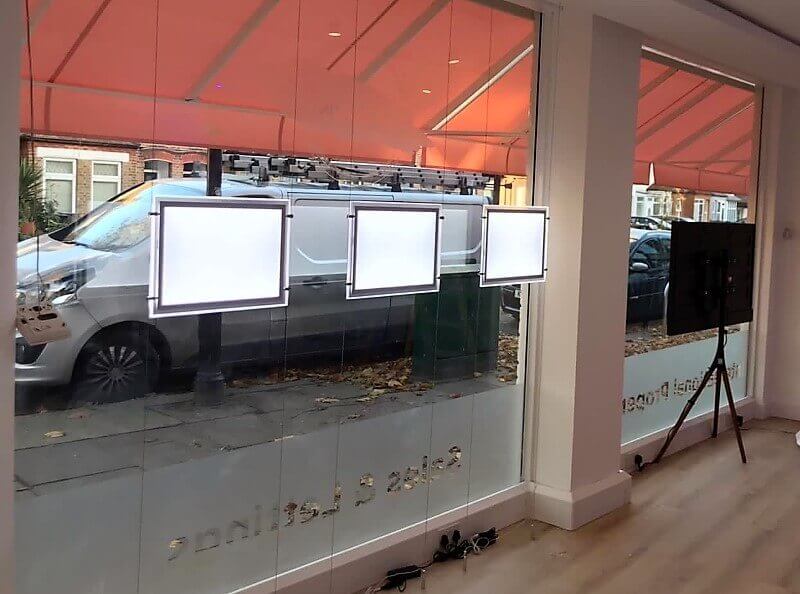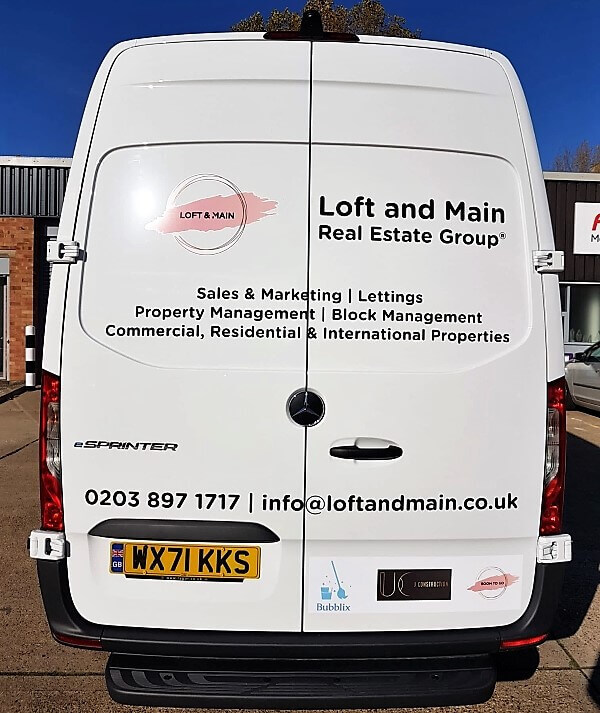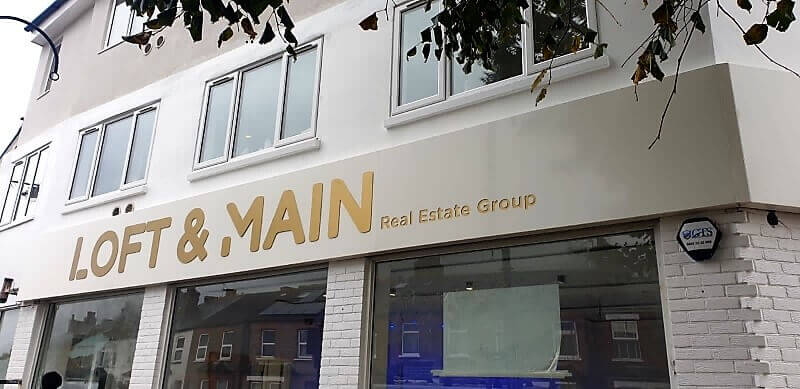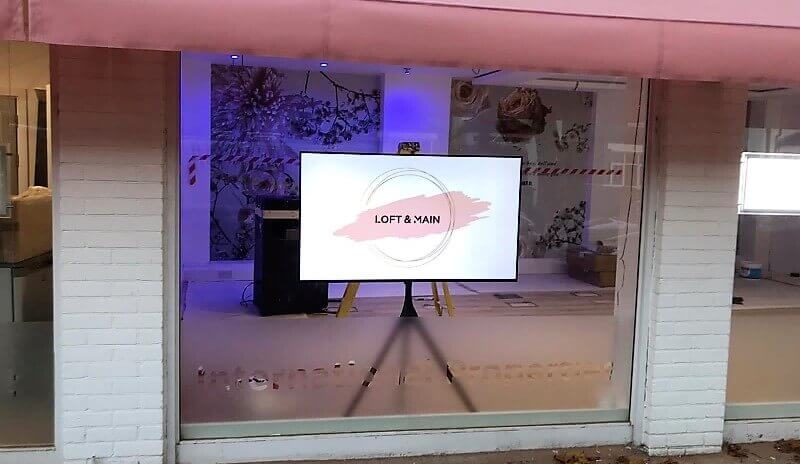 To make an impact not only on the outside of their office but also on the inside, we fitted a beautiful acrylic logo to the green foliage reception desk. It is now a refreshing look that greets you inside!
From this point the work grew with the client. They did not want to stop by advertising just at their office, they took their branding on the road with them by adding logos to their vehicles - advertising on the go! Not only this but they saw value in creating billboard advertisements.
The Result
Comprehensive solution provided to the client, who were open to expand their company branding across multiple areas. A great example of how to use your branding in visual communication and attract new business. Thinking not just about the office space but expanding their reach by using billboards and vehicle graphics.