​
The Rug Company
Helping a Business to Stand Out in a Crowd
The Challenge:
The Rug Company is a high-end provider of rugs which has showrooms across the world, including four in west and central London. They commissioned FASTSIGNS® Hammersmith to provide large promotional window graphics for its events and launching new lines and had specific requirements with regard to finish and unique visuals.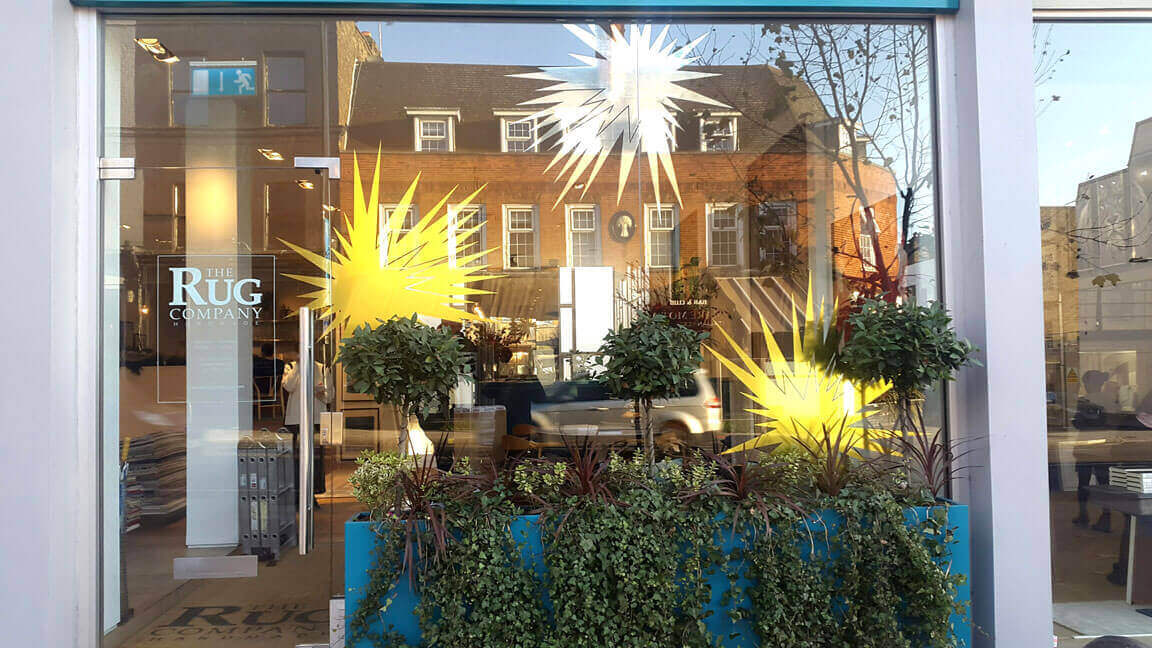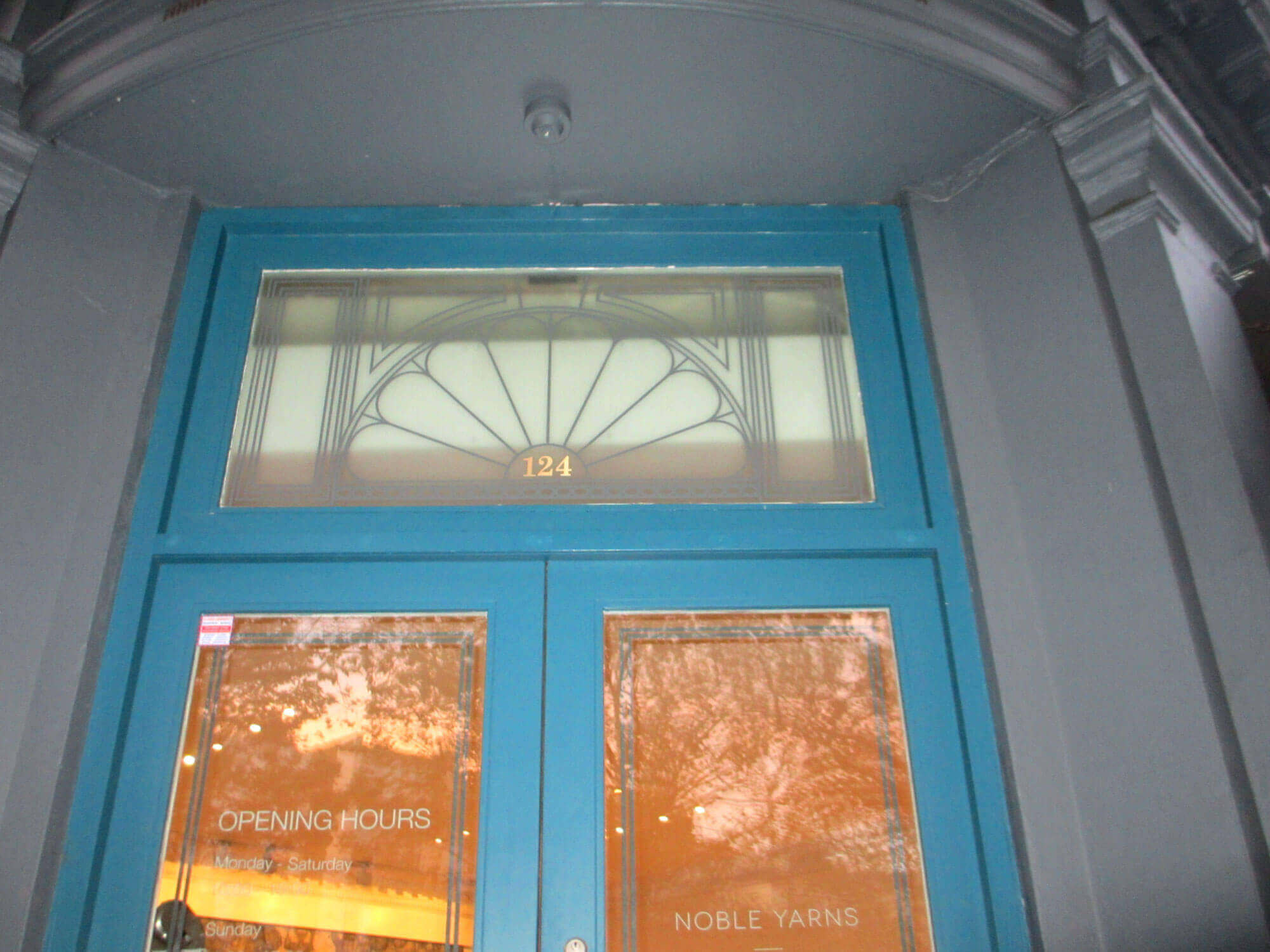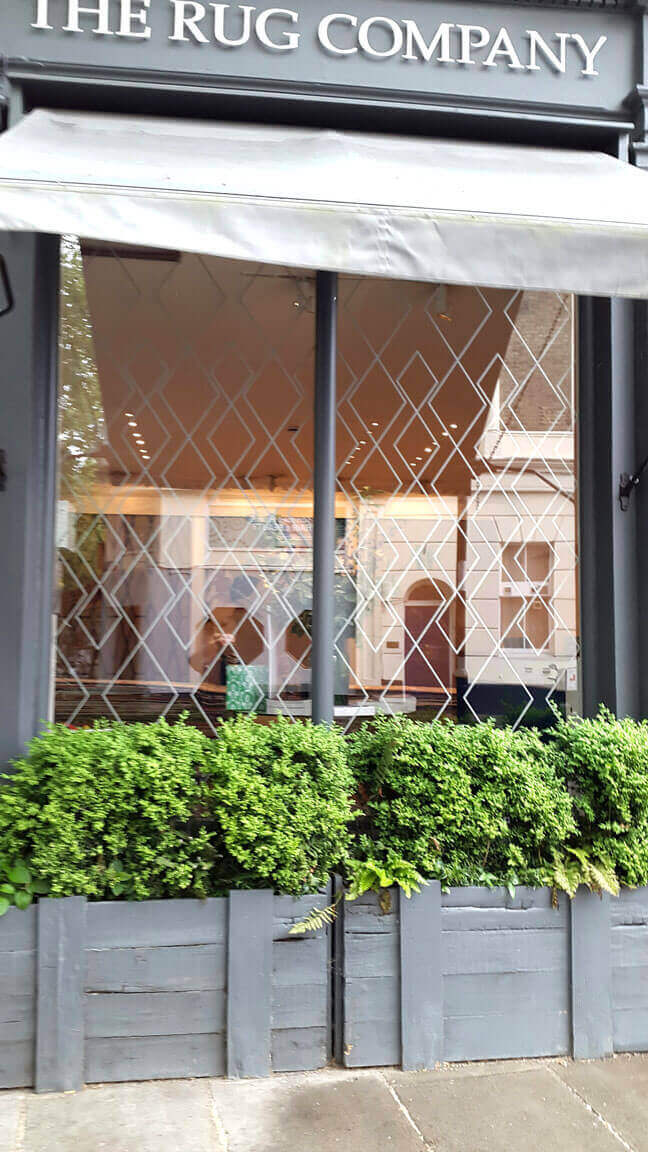 The Solution:
The Rug Company is a luxury brand that collaborates with big names like Harrods, Paul Smith, Farrow & Ball and other leading designers. It is known for the complexity of its designs and for a level of quality that places it a step above its competitors. FASTSIGNS® Hammersmith is proud of the way we have complemented that quality with the excellence of our service.
We began by holding detailed discussions with the client over the various material options available. We offered solutions for different designs and liaised with the designers and the client to ensure the design was achievable. We then suggested tweaks that would make the desired look come to life. The designs were complex and on occasions the deadlines were tight – but we rose to the challenge and met the client's expectations. The products we used were mostly window vinyl, both cut vinyl and printed vinyl, contour cut to shape. We also delivered interior wall vinyl designs for special shows and events. FASTSIGNS® Hammersmith also produced flat-cut acrylic logos for shop fronts and exhibitions. These were precisely consistent in standard and look to ensure brand continuity.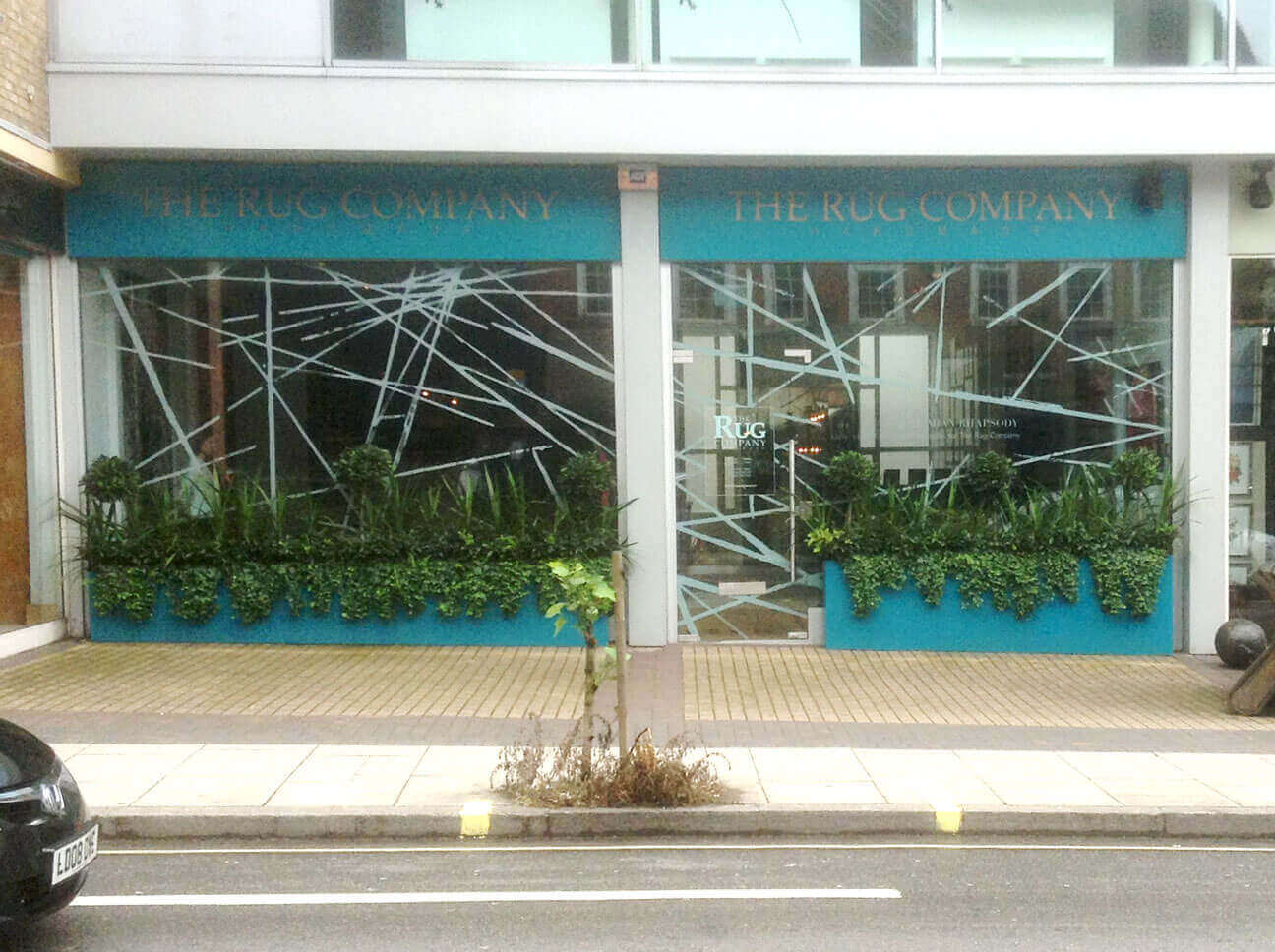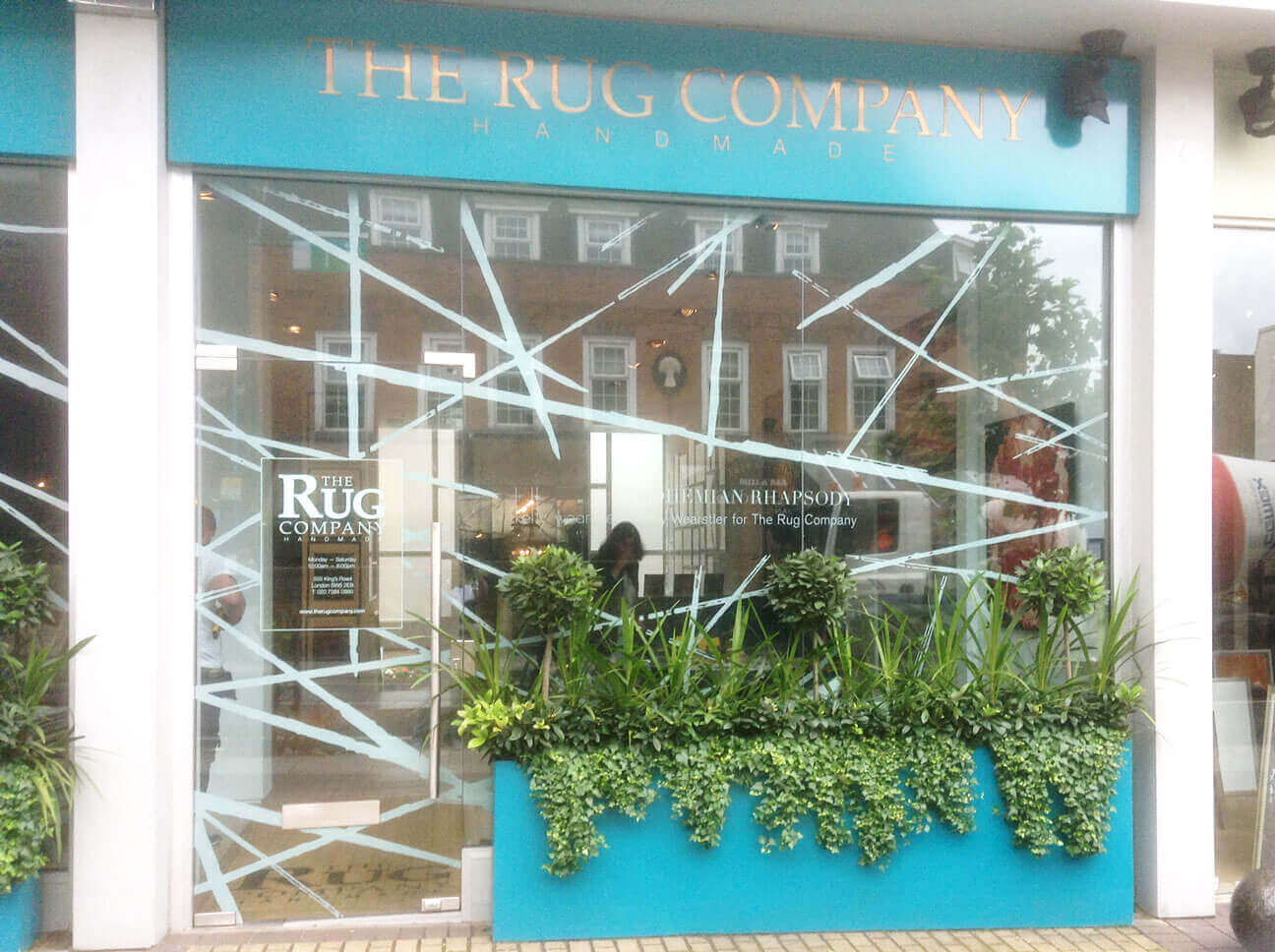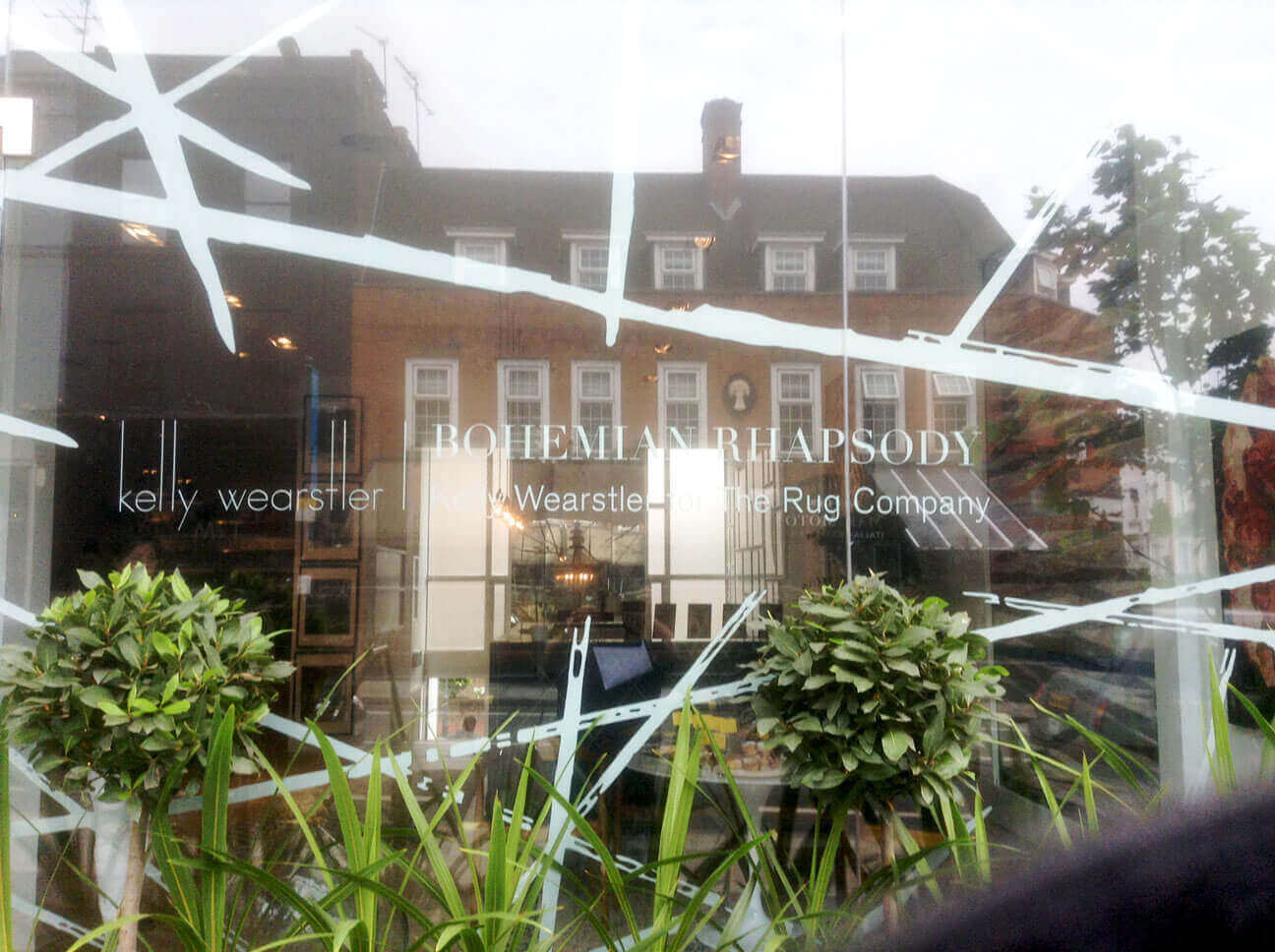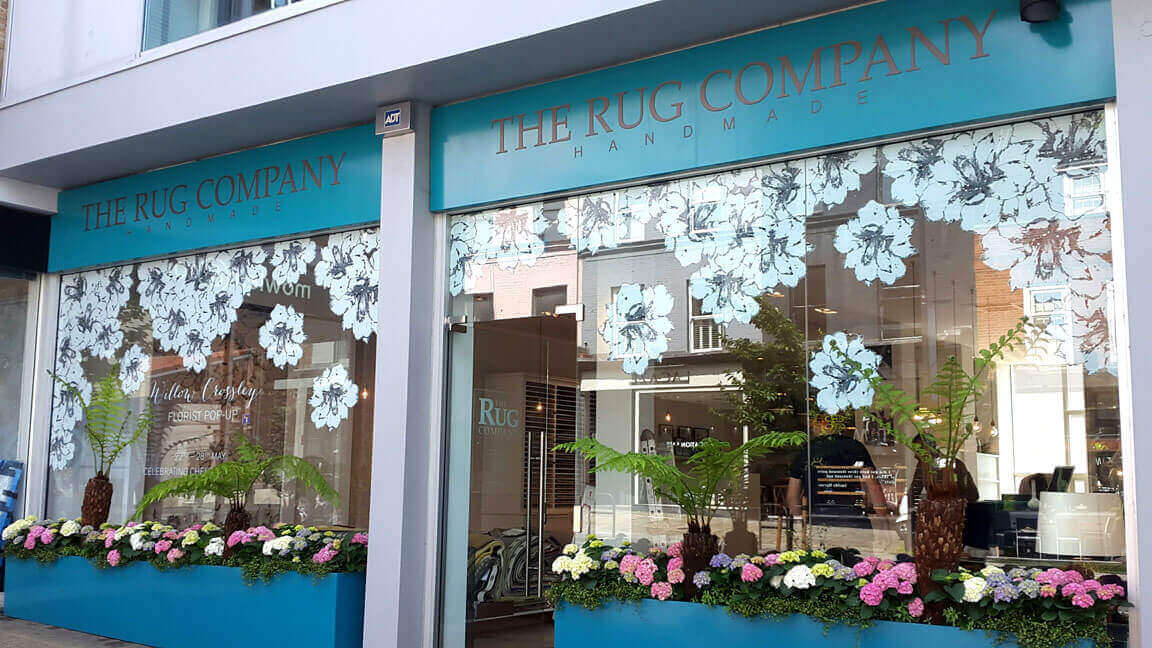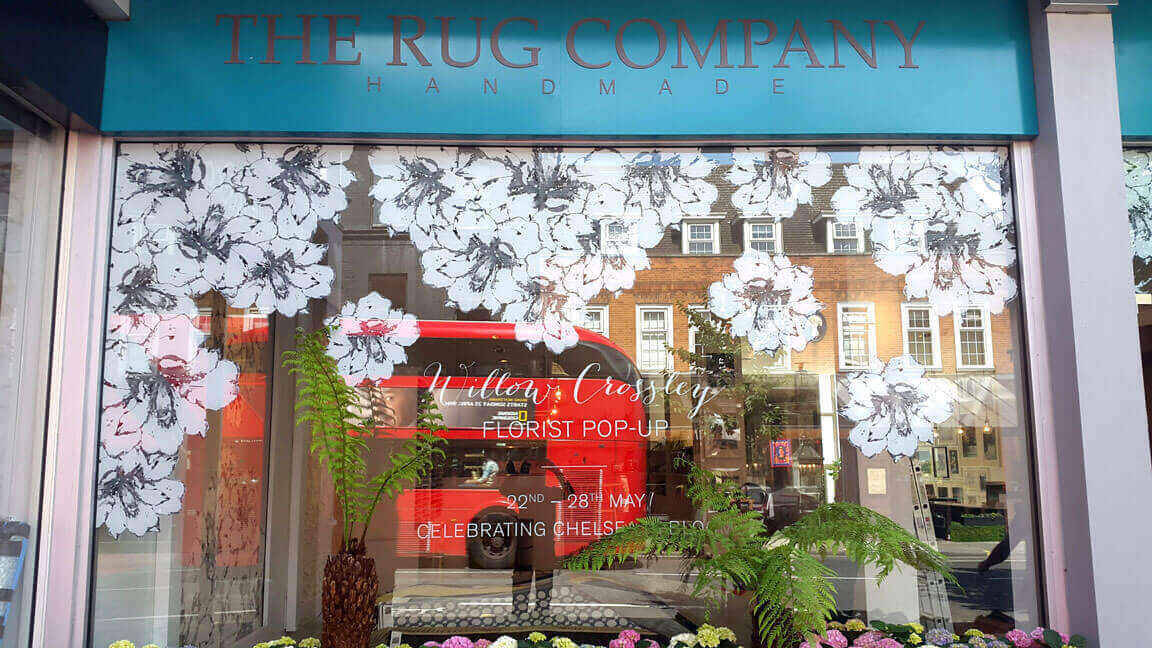 The Result:
The Rug Company is now able to advertise its brands, events and exhibitions in unique ways which put the materials it produces a step ahead of the competition. FASTSIGNS® Hammersmith welcomes the challenge of high-end collaborations such as this. We relish the opportunity to display our ability to produce a consistent, high level finish on the products we deliver.
"Quick, efficient and helpful." - Head Designer, Ollie Clarke