Cityfleet
CITYFLEET moved into a new premises and required signage for the facility.
The Challenge
Cityfleet moved into a new premises and required signage for the facility. Their main criteria was longevity of the signs and working with a company they can have a long term relationship with. They have a big space to work with, with some spacing restrictions, and require the sign to be visible from a distance.
The Solution
Over the course of 4 months the sales team consulted with the client discussing their requirements followed by a variety of ideas that could work for their business. During this initial phase it became clear that there were other elements they required.
After careful consideration of all the options, the final decision was to proceed with laser cut bespoke 4mm thick aluminium lettering, powder coated to their specific brand colours, with welded rods to the back for flush mounting to brick wall. This was then chemically anchored to the wall of the building. Following the initial enquiry, they were also indeed of more signage for the entrance way and shutter gate.
The entrance door sign is the first welcome to the building, showcasing all the associated companies. It is a 10mm thick clear acrylic plaque with the company logos digitally printed with gloss laminate and contour cut to shape applied to the front face. The plaque is mounted to the wall with polished silver stand-off locators. The door is embellished with frosted vinyl text showing the address of the property. This is a subtle way of adding information to your glass panel without taking away from the overall look. To finish off the entrance way, we also supplied them with a branded entry mat.
The work was not yet complete as the client wanted to have onsite parking and needed our help to resolve this issue. Our installers used their skills and experience to draw out line markings to indicate parking bays right outside the building.
The parking bays required some of their own signs. A dibond 'private parking' sign was also installed as well as the shutter gate sign made from dibond with a full colour print to the front face, cut to shape.
Lastly we drafted some business cards for the client that works well with their new on site signs.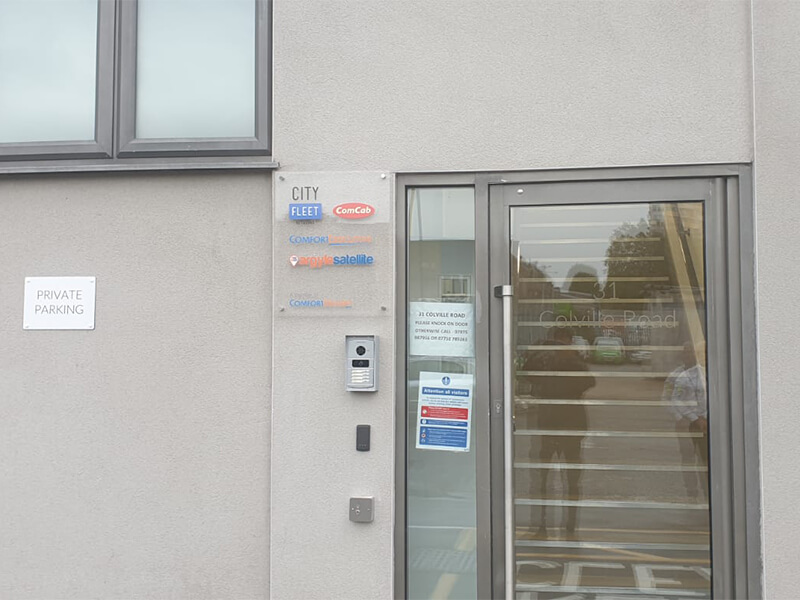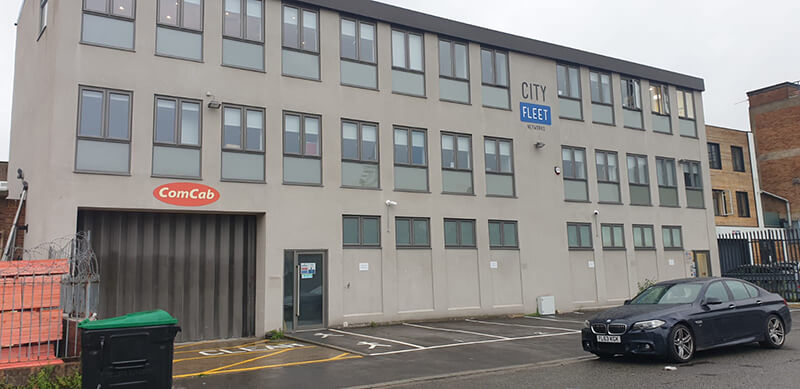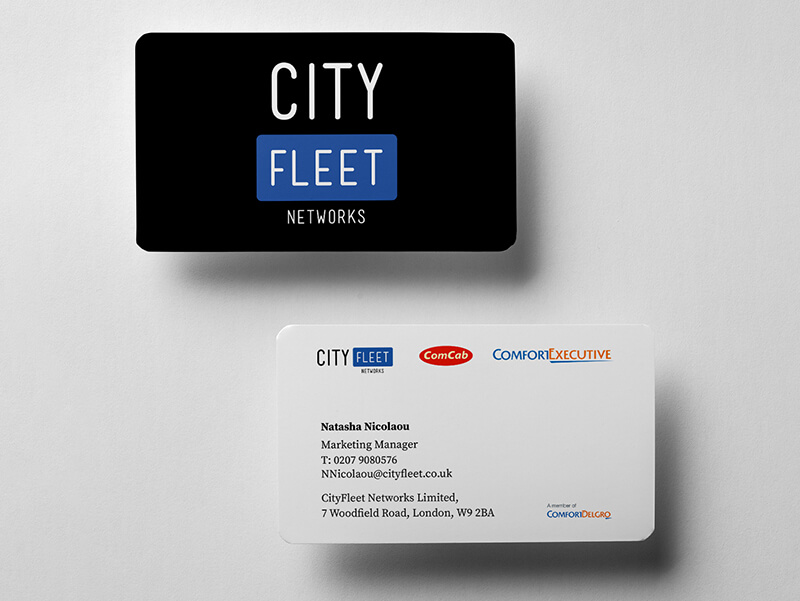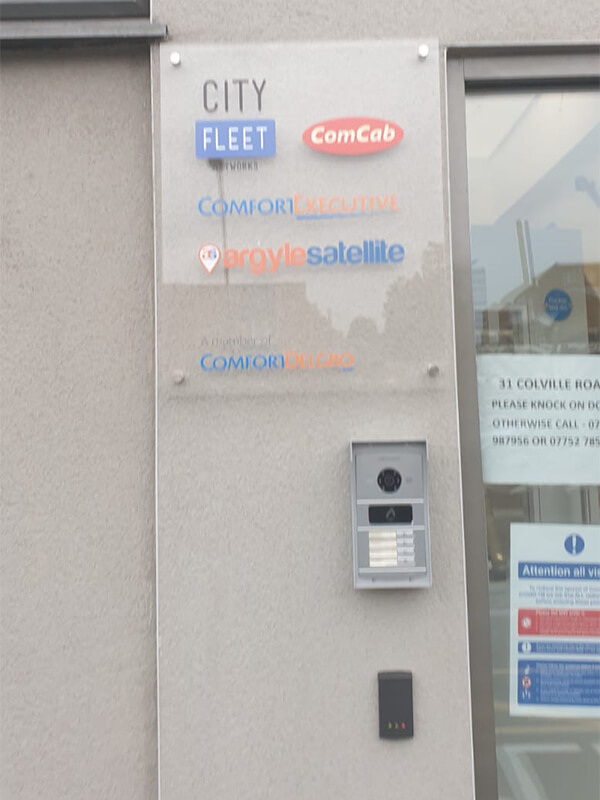 The Result
Overall the new premises have long lasting signage that is clearly visible. As well as additional branded signs to make visitors feel welcome and informed when they arrive. A strong working relationship is built by our sales team with the high profile client after extensive consultation and guidance.