Customers today are looking for genuine, authentic customer experience.
While guests are staying with you, add small touched and details to personalise the experience. Consumers expect so much more from their purchases in the resent years, including valuing experience more and more. Some even prefer to spend money on experience rather than luxury.
It is not always easy to include numerous experiences in your established business, if it is infrastructure or just not your business model. Thinking about alternative ways of bringing an experience to clients, is to look at your environment. Which areas can you change into an experience? If this is by making use of large wall space by wrapping it in interesting graphics or transporting the viewer using jaw dropping images. Or use wall installations to inspire your clientele. Or change your window display frequently by showcasing local talent or specific aspects of your business – this can transform the visitor or passer-by's experience.
Here are few easy ideas to consider:
Photo frames
Interactive experience in house that also reaches social media.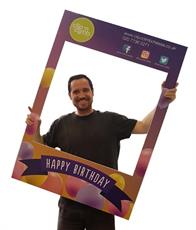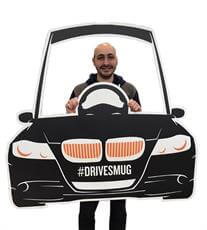 Photo frames
Interactive experience in house that also reaches social media.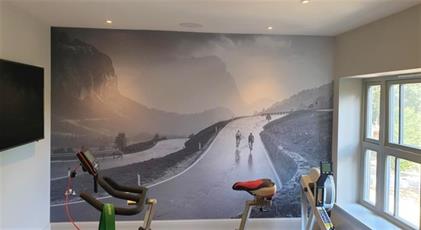 Transform a space
Bring a unique experience to your customers by transforming a room.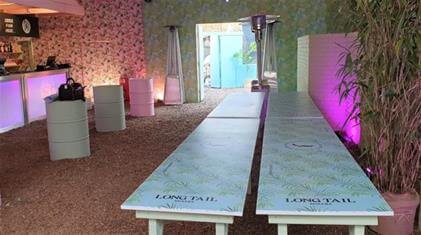 Local talent
Invite local artists to exhibit or consider installation art.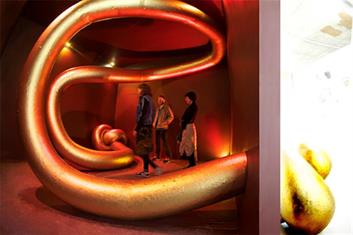 By providing guests with memorable memories to inspire lifelong memories. These moments can be in the form of a small hotel gift at check in or the opportunity to engage in an experience. You can provide a great experience for your guests by recognising the importance of your guest experience at your property.
Have an out-of-the-box idea you want to discuss? We are more than ready to help. Contact one of our signage consultants on (020) 383-5536 x9.