Big reveal at local community project
Abundance London had the neighbourhood curious for the past month. They had a big reveal up their sleeves and it was a great cause for us to be part of.
On Sunday 15th September, Abundance London and Cookbook Festival hosted the 'Together on the Terrace Street Party' at Turnham Green Terrace. They closed down the road and celebrated the local area and stores with a focus on great food and the community.
But that was not all.
Last month we produced for them a large mystery banner that they hung in a key location advertising a big reveal happening at the festival.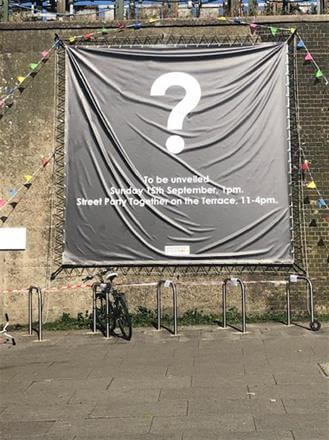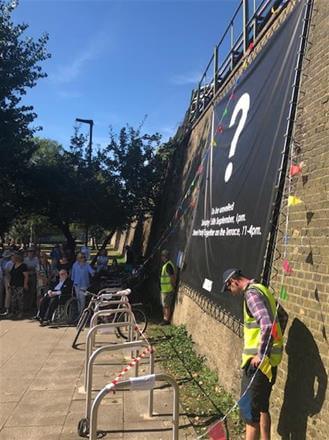 And on the day, they revealed an impressive commissioned piece by Sir Peter Blake – printed on a large banner and suspended on the wall as an art installation at Turnham Green Tube station as part of The Chiswick Timeline.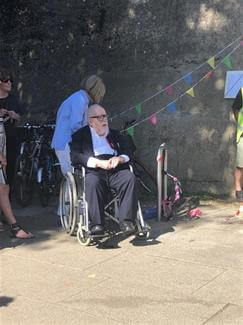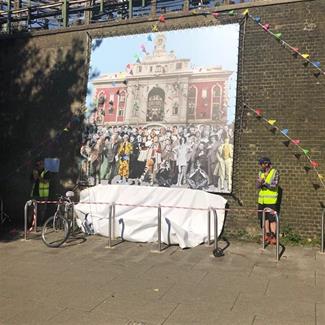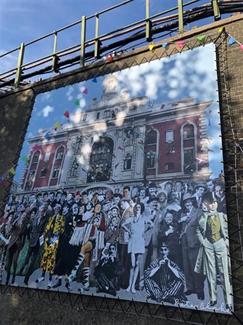 The event was a huge success with thousands of people showing up for the reveal. The banner made a great impact when it was revealed and was received very well by the crowd.
Both these banners are full colour digitally printed PVC Banners supplied with hems & eyelets for fixing.
Banners are a wonderful way of adding unique elements to your area if it is to decorate, encourage or advertise. Find out more about how to use PVC banners here. Or contact us on (020) 383-5536 x9 or by email to discuss it in more detail with one of signage consultants.