Safety first! We are pleased to announce that we have again been awarded an accreditation for achieving excellence in Health and Safety. This accreditation is appointed by Alcumus SafeContractor.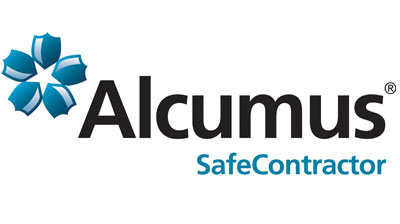 Alcumus SafeContractor is a leading third-party accreditation scheme that recognizes extremely rigorous standards in health and safety management amongst contractors. It is used by thousands of organizations in the UK including SMEs and FTSE 100 companies.
The scheme checks that we meet the necessary requirements around health and safety to ensure our clients can have confidence in their suppliers.
As a business in the Signmaking sector, we specialize in a range of materials for a wide range of industries including large franchises, high street retailers, events, and local craft tradesmen. Our employees are involved in the daily planning, design, production, and installation of a variety of signs.
To follow our previous accreditation, we wanted to ensure that we remain in line with the uniform standards across all businesses. We hope that our SafeContractor accreditation will be an asset to new contracts and give them peace of mind that we operate a safe and reliable service.
Gemma Archibald, Director of Alcumus SafeContractor said: "Major organizations simply cannot afford to run the risk of employing contractors who are not able to prove that they have sound health and safety policies in place."
"More companies need to understand the importance of adopting good risk management in the way that FASTSIGNS has done. The firm's high standard has set an example that hopefully will be followed by other companies within the sector. SafeContractor plays a vital role in supporting our clients in meeting their compliance needs, whilst working with their contractors as they progress through the accreditation process."