A Member of our sales team, Petr Mika, spends his day leading sales inquiries and new business.
Our team members are our greatest asset.
A Member of our sales team, Petr Mika, spends his day leading sales inquiries and new business. He recently completed a certification in Digital Signage Content development and are working towards his second certification. So, we caught up with him to hear more about his new endeavour in digital signs.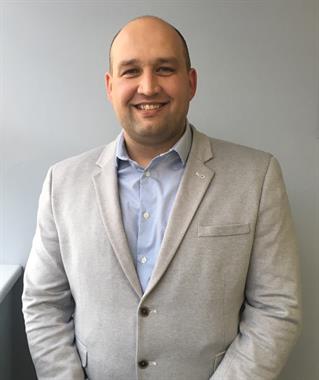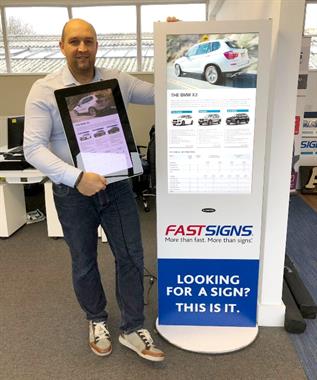 Petr Mika Q&A:
1. What is your job description within FASTSIGNS® Hammersmith?
I'm a signage consultant and oversee incoming signage inquiries. I also attend site surveys and consult on new business.
I am passionate about my work. Because I love what I do. I'm not comfortable with settling, and I'm always looking for an opportunity to do a better job today than yesterday.
2. Tell us a bit about yourself, where you are from, and what you do outside of work?
I was born in a small town in the Czech Republic and love fishing. I can also hurl tennis rackets at small moving objects with deadly accuracy.
I'm a people person. I can almost always find common ground with strangers and I like making people feel comfortable in my presence. I find this skill especially helpful when kicking off projects with new clients.
3. What's a fun fact about you related to work?
I actually came to the UK to study Child psychology. To cover my expenses, I worked as an Au-pair. I was offered a job to look after the 6-year-old girl - her mum worked as chief editor for The Independent Newspaper.
During my stay with the family, I was offered a job in the newspaper under the condition of switching my studies to the London College of Printing and publishing. This was my big break into a fast-paced graphics environment and this is also a reason why I can be here today with FASTSIGNS® Hammersmith to help our clients.
4. You recently did a course, what was it about and how did it go?
I did the Content Creation Level 1 Certificate through the FASTSIGNS University site. The course covered how to create content for digital signs using static, motion, and interactive graphics. I completed the course in a few weeks and it went really well! I loved the process and now received my certification.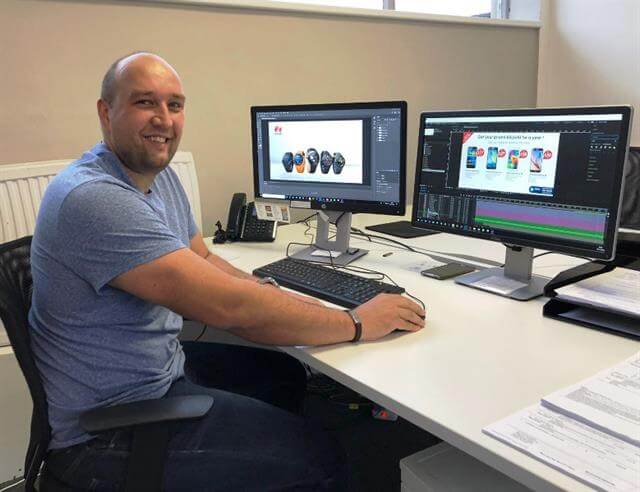 5. What is your experience with working with Digital Signs?
I really enjoy the process of digital signs. From determining the organisation's objectives to creating the content. I think it's such a useful tool for businesses to have to communicate with their customers. It might seem overwhelming to some at first. But once you break it down into the key elements it's really exciting.
6. How do you think Digital Signs will benefit a business?
Digital signs have endless possibilities and therefore endless benefits. Nowadays everything is digital so why not your signs? You have the opportunity to communicate more than just one static image in a confined space. What once was a poster can now be multiple graphics showcasing all your products or sales or advertising events.
7. What advice would you give a business interested in Digital Signs?
Decide what the purpose of your sign would be – like any other sign, you want it for a reason. This will determine what type of hardware you need and also what type of content. And if you are confused or just want to chat ideas, give me a call! :)
8. What is the coolest (or most important) trend you see today?
As the digital age is developing consumers respond to personalization and interactivity more and more. Something they can relate to and perhaps respond to or have an influence on.
With regards to content, campaigns that communicate an overall theme – a story – are more appealing than a one-off message. Consumers want to buy into a brand's lifestyle and see that reflected in the content.
Now looking at hardware, frames are becoming slimmer and sleeker. Think about how the frames work with the rest of the brand and place it to enhance and not detract.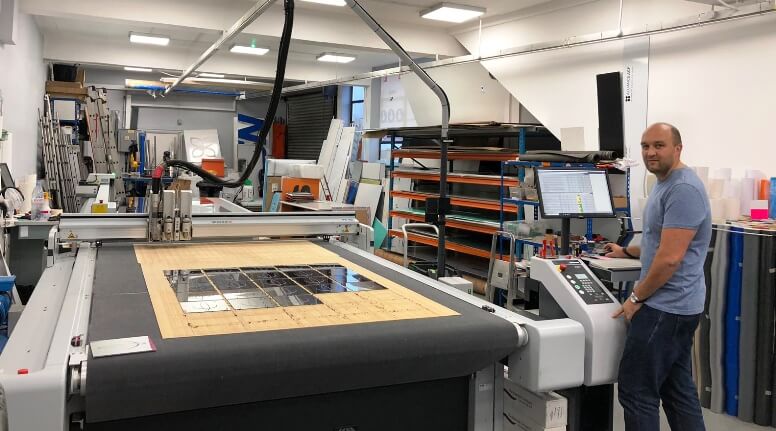 9. What are the top 3 benefits of having digital signs?
Digital signs might seem like a bigger investment once off but over time you will cut costs by reducing paper and printer use. No more running individual print campaigns that someone might just throw in the bin. Update your message on your digital display.
A new piece of tech leaves an impression. Make your business memorable by having a great first impression by using digital signs. It's clean neat comprehensive communication, direct to your consumers/visitors.
You now don't need to fit all the info crammed into one piece of paper or advert – you can show a wider range of products or services by utilizing digital signs.
10. What aspect of Digital Signs do you enjoy most?
Creating the content! I really enjoy taking on the challenge of making the graphics interesting and figuring out how it will best work in the digital sign.
11. What's next for you in the Digital Signage career?
I'm busy passing my next certification in touchscreen technology. This involves some HTML5 coding. This part is right up my alley as I'm already skilled in website development.
One thing is certain - companies of all sizes will utilise digital signage in new and intriguing ways and introducing touchscreen functionality is a necessary step forward. I've only scratched the surface when it comes to the possibilities of digital signage and will push harder to provide only the best possible service and support to our new customers.
Thanks to all the new things Petr is learning, we are now ready to help you with your digital signage inquiries. You can read more about digital signs on our website: https://bit.ly/2yzNyPC
Or contact our digital expert Petr Mika to talk about digital signs in more detail: (020) 383-5536 x9.