Ready, set, go! And they are off!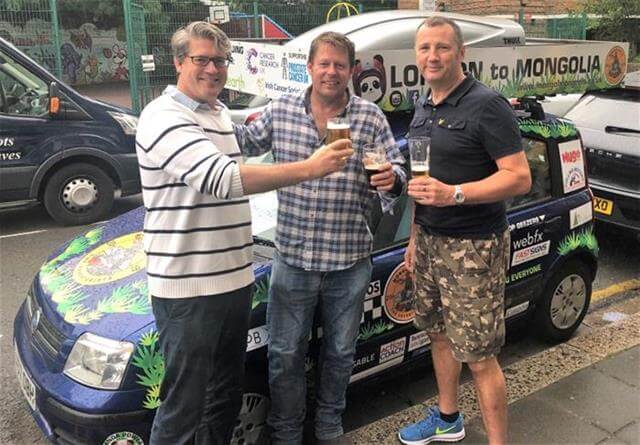 When a client tells you about his crazy adventure, you have to step up and get involved!
Hew from Shoots and Leaves came to us with an intriguing opportunity - they are taking on the Mongol Rally and wanted to jazz up their little car. We couldn't wait to help them out and make the vehicle graphics.
Together with the rally team, our designers worked out the layout that will showcase all the sponsors. They even added more space with their custom roof rack to also be covered in graphics.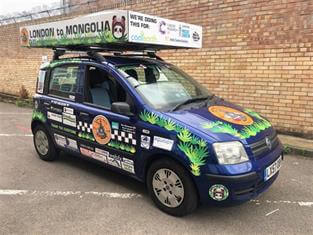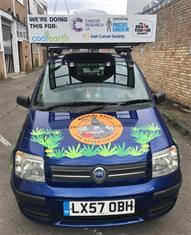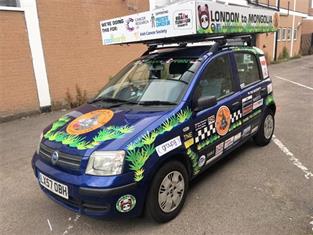 The team's names are displayed on the front window as well as on the side of the car. All the sponsor logos are added all around the body of the Fiat Panda. On the back window are the charities that the rally team is supporting. And the roof rack is filled with big bold graphics to add some fun to the car. Now this Panda is ready to roll.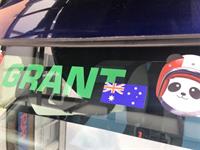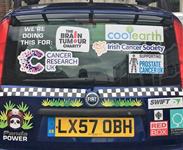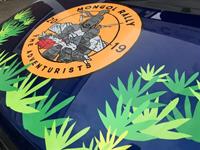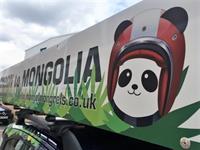 In support of the team's efforts, we also helped them with a farewell party to say thank you to all the sponsors and to show off their ambitious journey ahead.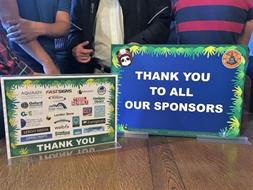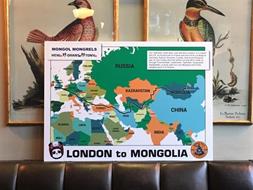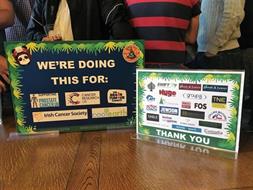 We look forward to tracking their progress over the next few weeks and seeing where the colourful Panda will end up. Good luck Mongol Mongrels!
You can donate to their cause by visiting https://www.mongolmongrels.co.uk/.
Do you have an interesting adventure we can help with? We'd love to take on a new challenge.
Give us a call on (020) 383-5536 x9