Vehicle graphics are an efficient way of promoting your brand. By turning your vehicle into an informing advertising board you will make hundreds of impressions for every mile you drive.
Vehicle graphics are the perfect marketing opportunity. Your vehicle is a blank canvas – the advertising space – and it's ready to be branded! Drive-up awareness, sales, and business growth by making your vehicle stand out from the crowd.
We will be discussing all you need to know about vehicle graphics: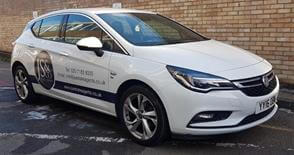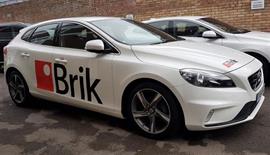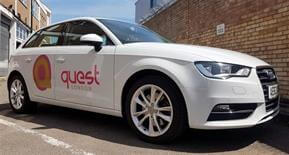 Why Vehicle Graphics
Attention-grabbing
With so many vehicles on the road, yours will be turning heads! Make your vehicle stand out from the norm by using it as an advertising space.
Wider target audience
Make your brand visible in the world. While you travel to various areas, your message will spread and reach a much wider audience. They'll see you wherever you go.
Noticeable
This is subtle advertising. Your brand message will be visible but without force on the consumer's face. It's a noticeable advert but not distracting a passer-by.
Lasting Impression
Effective advertising should make a first impression but even better than that is a lasting first impression. Vehicle graphics opens the opportunity to use your brand creatively and be memorable.
Captured audience
Stuck at a red light? Sitting in traffic? No problem, every vehicle around you will be reading and noticing your vehicle graphics. Making the most of the slow moments on the road.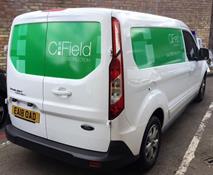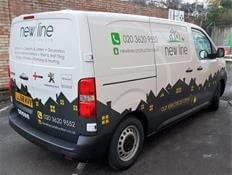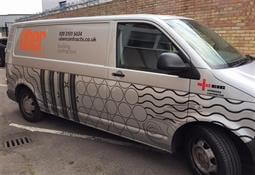 Types of Vehicle Graphics
Temporary (magnetics)
For temporary vehicle graphics, we use magnetics. These can easily be removed and is ideal for a personal car that is used for more than just the company runs.
Basic to Standard (Cut Vinyl)
You can add a few graphics to your car as you want. Sometimes subtle graphics is just as effective as the larger images. Make your message match your brand. In these cases, we can use cut vinyl graphics. E.g. applying just your logo and contact information on your doors.
Half- To Full Coverage (Printed Graphics and Wraps)
Go big or go home! Have a lot to say or want to transform your van? We have you covered. We can create half to full coverage of your vehicle. Add a photo, graphics, or vibrant colour to the design. We can use full colour printed vinyl on the vehicle. An overall complete change in appearance is also called Vehicle Wraps.
Specialized one-way window graphics
If you don't want to apply vinyl to the body of your car, we can use specialized one-way vinyl called ContraVision on your back window. This allows you to cover the full-back window without obstructing your vision. This is a popular method used for cabs.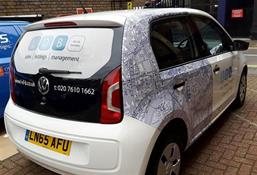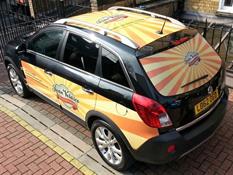 Design
Use your vehicle design to show off your branding & Values. Use this unique new way to market your business. Our design team can help you with setting up the designs. All we need from you is the business information – logo, colour scheme and what you want it to say. Don't have a clue? No problem. We can guide you along the process and help you identify what is most important.
Installation
And not only can we design and produce your graphics but our expert installers will be able to install your vehicle graphics too! We can take care of it all!
If you want to discuss your vehicle graphics in more detail, give our team a call on (020) 383-5536 x9.