For most agencies, your physical space – your office or studio – represents you and you rebrand, visually showcasing your talent as the imaginative consultant that your clients trust to make their vision a reality.
When your clients visit your facility, it's essential to convey the vibrancy of your brand and the quality of work that you can deliver. You can easily achieve this with the clever use of signage, to brand your space, share your culture and help your clients get a sense of what your agency stands for. Many of the signage techniques that we can use inside your office or studio, can also be tailored to suit your client's facilities or even temporary events.
Walls provide blank canvases that can be used to 'wow' visitors. Keep people engaged with thought-provoking wall graphics that capture your brand or event's values, personality, and image.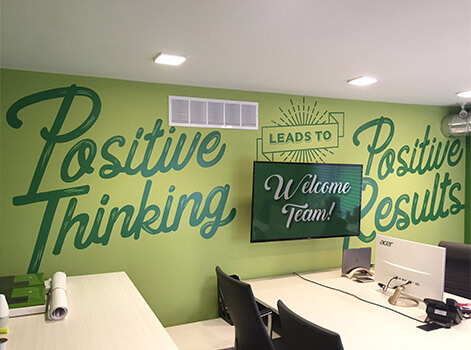 Host meetings around a wrapped table that exude your brand imagery, colours, and messaging. Use this signage solution at events to promote themes in specific areas.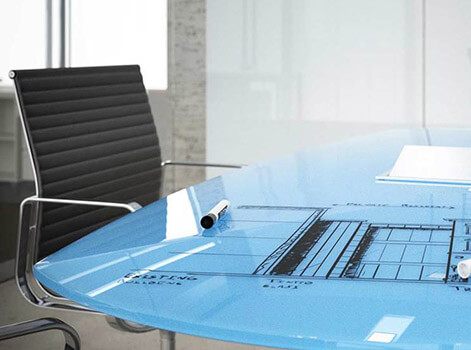 Use window graphics to keep things private in open-plan creative offices or use them as a temporary feature to brand events.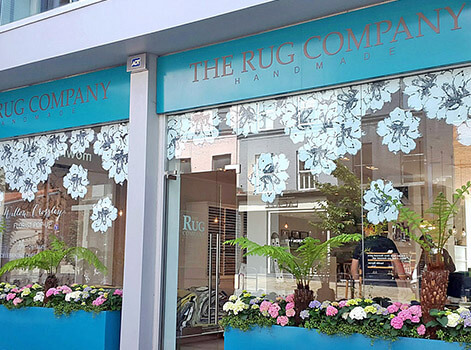 Use digital screens to share your multiple messages with visitors to your facility. At events share numerous pieces of information with guests.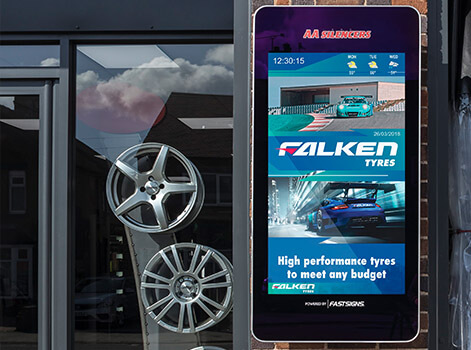 Floors are often a wholly, underutilized space, direct visitors around your facility or event with hard-wearing floor graphics.

With lots of ideas floating about in many creative agencies, empower your team's imagination with ceiling graphics. At events use this solution to display the event's branding in every available space.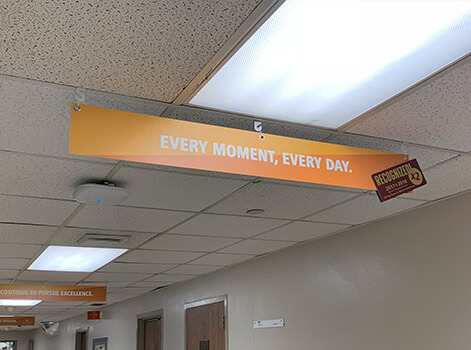 Whether you are developing signage and visual communications for your own agency space, your client's offices, or an event, we will take care of the signage from idea conception to installation. FASTSIGNS can help you maximize your space with the right visual graphics.
Call one of our signage consultants on (020) 383-5536 x9.