Evolve frequently with temporary solutions. Keep your or your client's signage fresh, recapture attention by sharing new content frequently or if you're hosting a short event, we can help tailor the signage to your (or your clients') needs.
Whether you want your signage in place forever and a day, or only for one day, we can suggest the most appropriate signage materials to achieve the best results for your desired aesthetic, desired time period, and available budget.
Make an impact at the next exhibition with a purpose-built modular exhibition stand that showcased your brand whilst away from home!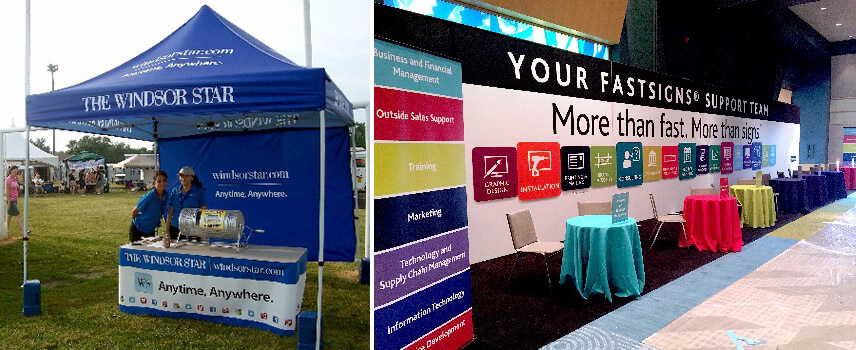 Attract attention with cost-effective banners and flags that are suitable for both indoor and outdoor use.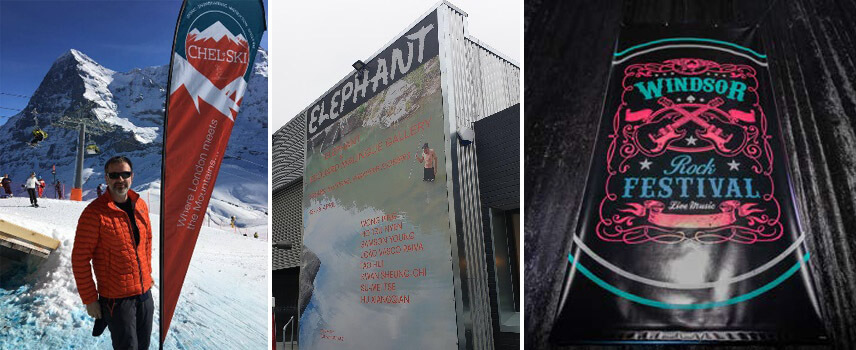 Make use of your available space with the tabletop point of sale and printed literature that are both cost-effective and impactful.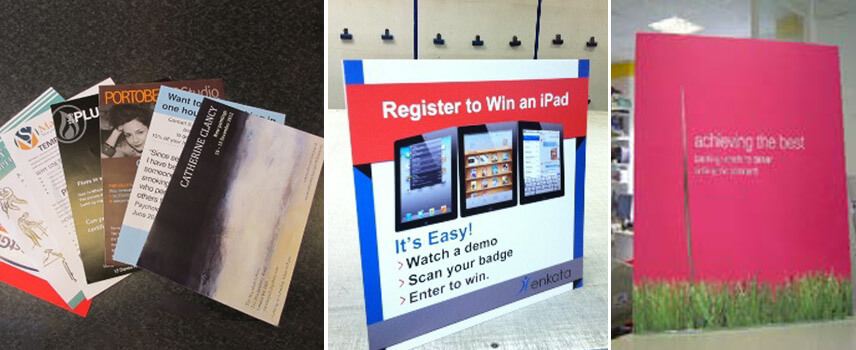 Help your client's staff to be easily identifiable with branded uniforms and wearables.
Help visitors navigate events with temporary wayfinding signs, Use posters, floor graphics, and banners to keep traffic moving in the right direction.

Help event visitors to keep your client's brand at the top of their mind, even after the event is over with take away promotional goods emblazoned with the logo.

As signage experts, we partner with your agency to take your and your client's extraordinary ideas and translate them into signage solutions. FASTSIGNS is more than ready to help. Give us a call on (020) 383-5536 x9