We all love to focus on the bold brand specific flashy signs, but it's time for us to talk about the boring signs too. Those little guys that help you keep your employees and visitors safe.
Are you protecting both your buildings and the people in them? We can help you use signs and graphics to create a safe, compliant and more usable facility for customers, visitors and employees.
It is your duty of care to keep everyone safe and good signage can play a vital role in this. In particular make it easy to identify entrances and exits, accessibility features, restrooms, non-smoking areas, and emergency evacuation routes with braille, bilingual and universal signage. Mark hazardous and restricted areas with wall signs, floor graphics and barrier markers. Protect your customers, visitors, employees and your business by using signs and graphics to help create a safe and compliant facility.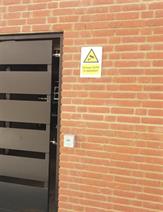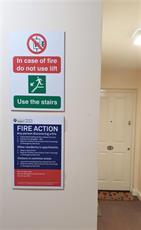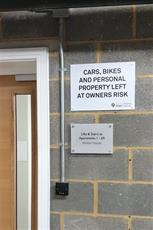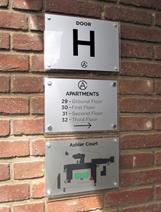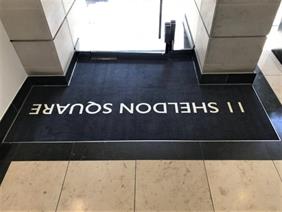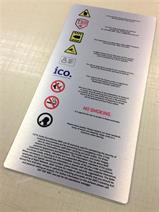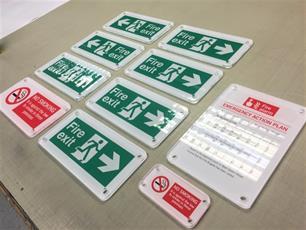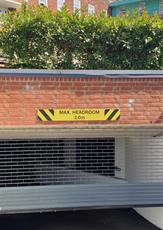 While wayfinding signage is a great opportunity to apply your branding to, Health & Safety signs are best kept to the standard symbols everyone knows. This helps everyone easily navigate in a case of emergency or hazard.
We understand what is required and how using the right signs and visual graphics can protect both you, the people and assets on your property. And how to adhere to local and federal laws governing protecting people and property in facilities where people live, work or play.
Signs and visual graphics for safety and regulatory compliance:
Accessibility Signs
ADA Compliant Signs
Bilingual Signage
Braille Signage
Chemical Safety Signs
Digital Signs
Displays
Electrical Safety Signs
Employee Signs
Fire Safety Signs
Food Safety Signs
HazMat Signs
OSHA Header Signs
Safety Data Sheet (SDS) Signs
Safety Signs
Traffic Control Signage
Wayfinding Signs
In addition to compliance and safety signs for your facility, count on us to help provide solutions for all your visual communications needs including extending your brand to your interior décor, increasing your location findability, and so much more.
Contact us on (020) 383-5536 x9. We're more than ready to help.