The digital signage market is expanding and now there is something to suit everyone.
With consumers relying more and more on technology on a daily basis, it is important to place your business in that realm. Nothing can replace good personal customer service but you can add to the experience by including digital signage. This not only places you in the modern market but also gives you additional interaction with your customers. Here is a few ways you can use digital signage in your establishment.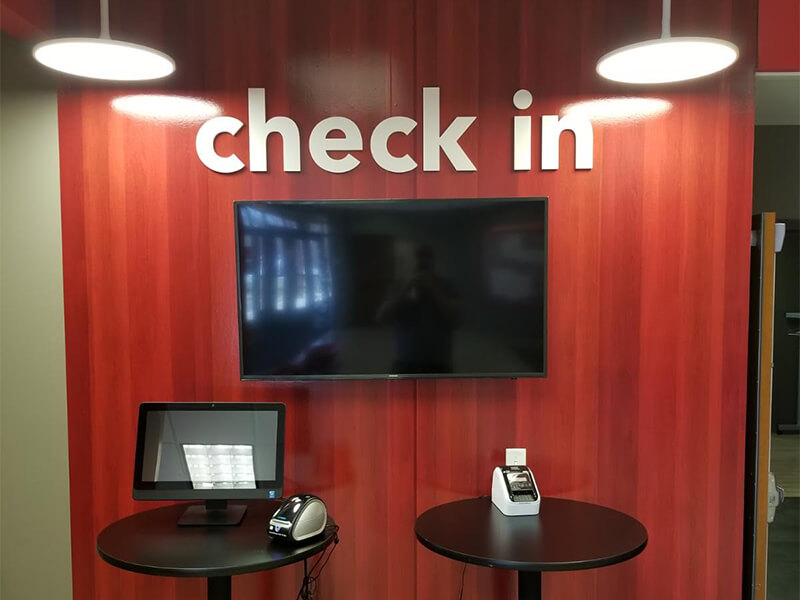 Check in/out – Give control to the consumer. Make the process easier for your visitors by using touch screen digital signs that can assist with check in and out during busy times. These can be wall mounted or freestanding in the reception area.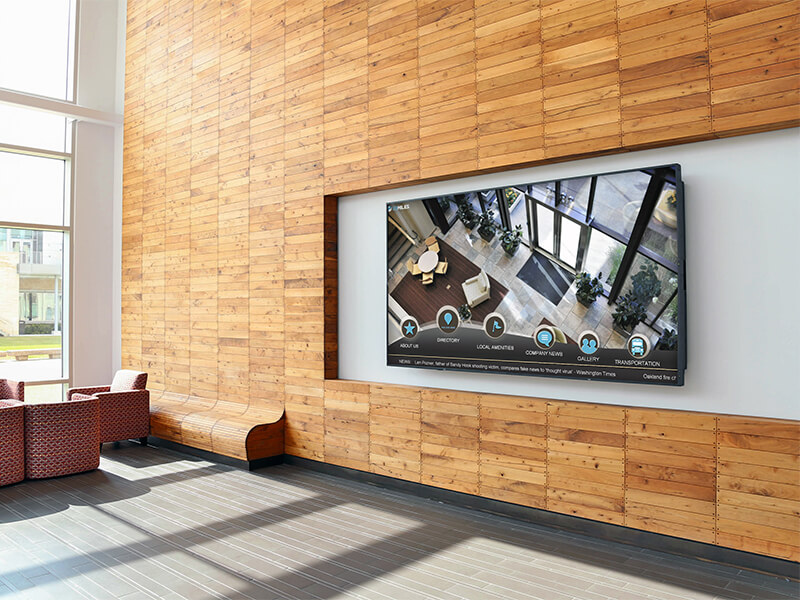 Information – Grab attention by using moving image information board - telling your visitors about services, activities and facilities on the premises. Show off what your business has on offer. You can also include information about the area and local attractions. Help your visitors feel informed and have a better overall experience. These digital screens can be mounted in various location in the building. Why not use this opportunity not to just inform but to also entertain your guests.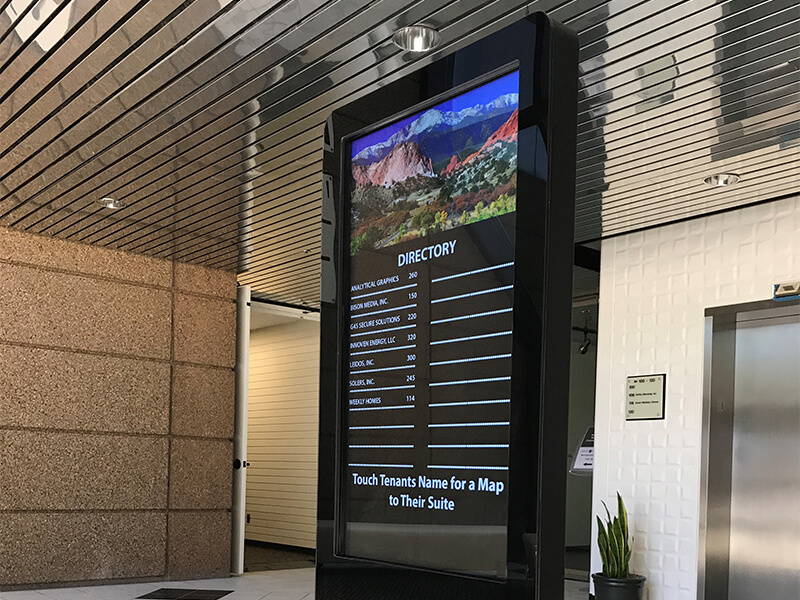 Directory – If you host events or conferences regularly at your venue, why not add a digital sign directory. This has a professional finish and can be easily updated to match the events branding and requirements while keeping true to your own aesthetics. Digital signs can be used for event directory, wayfinding or event sponsors.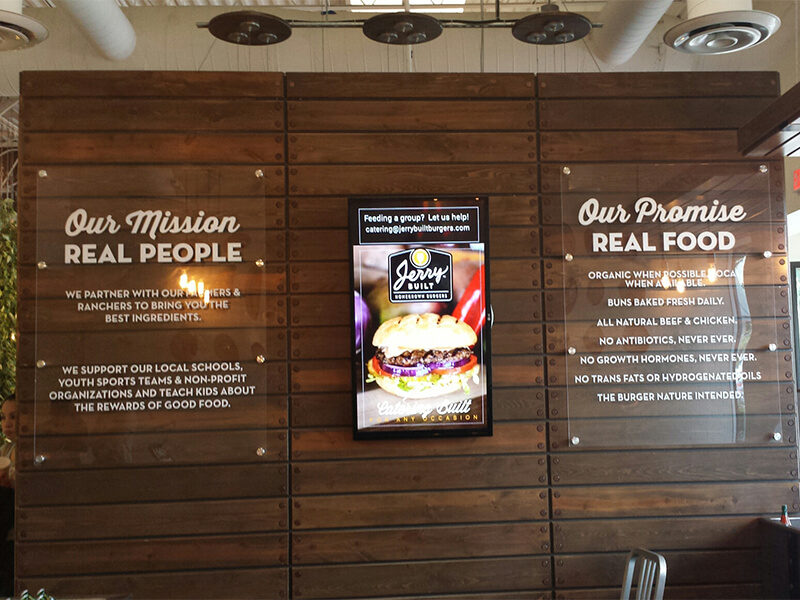 Restaurant – If you have a restaurant or spa in the building, why not use digital screens to display the services and menus on offer. It can advertise specials and promotional events without cluttering your front of house with leaflets. Instead it brings a modern and up-to-date finish to the area.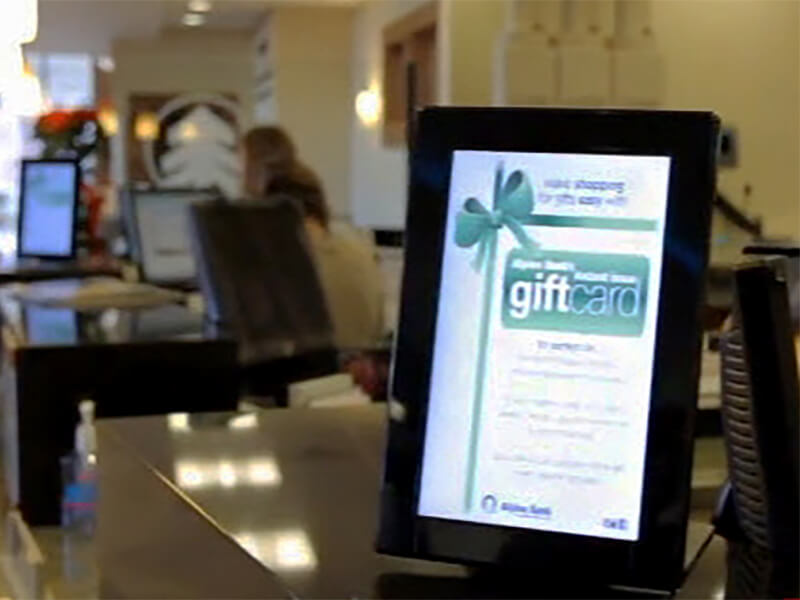 Feedback – Before your visitors leave, use digital signs to gather valuable information about your business. Feedback forms can be made interactive, quick and fun by using a digital screen. Leave a lasting impression with your clients, by showing them you care.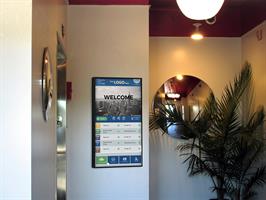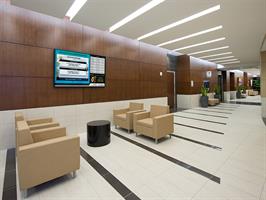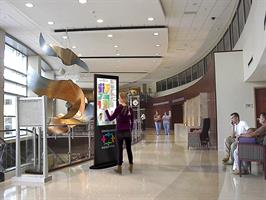 The best place for digital signs are in waiting areas and locations with high foot-traffic. This can be: Service desks, Elevators, Taxi or Valet areas, Gift shops, Exits.
Hotels, restaurants, holiday resorts and other hospitality venues rely on a good reputation by giving visitors an unforgettable guest experience. In today's tech-driven world, using digital signage is important and almost expected in hospitality venues. Give your customers an experience to remember. Contact us today on (020) 383-5536 x9 or by email to find out more about digital signage.