We spend some time with Hasan to find out more about him and the work he does for Fastsigns Hammersmith as part of the Design and Production team.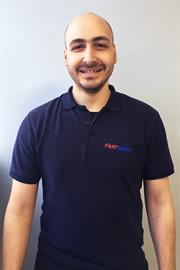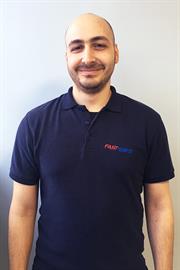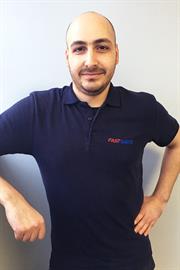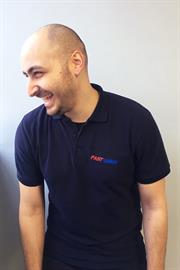 1. What is your job description within FASTSIGNS Hammersmith?
I work as part of the Design and Production team. Mostly focusing on Graphic Design.
2. Tell us a bit about yourself, where you from, what you do outside of work?
I am part of diverse group of people working here at Fastsigns Hammersmith being a Turkish Cypriot, born in London. I love cycling and luckily can add that into my daily routine by cycling to/from work. I also like to participate in big cycling rides across the UK.
3. What's a fun fact about work?
You learn something new every day! Not a lot of people can say that about their work. Every client and project brings it's own challenges and unique approach to their signage. I get to solve these problems by helping to create and make their visions into reality. Trying to use materials in new ways to realise a design.
4. Tell us about your background as a designer?
After studying Fine Art & 3D Design and completing my BA Graphic Design, I've been in the sign industry for 8 years.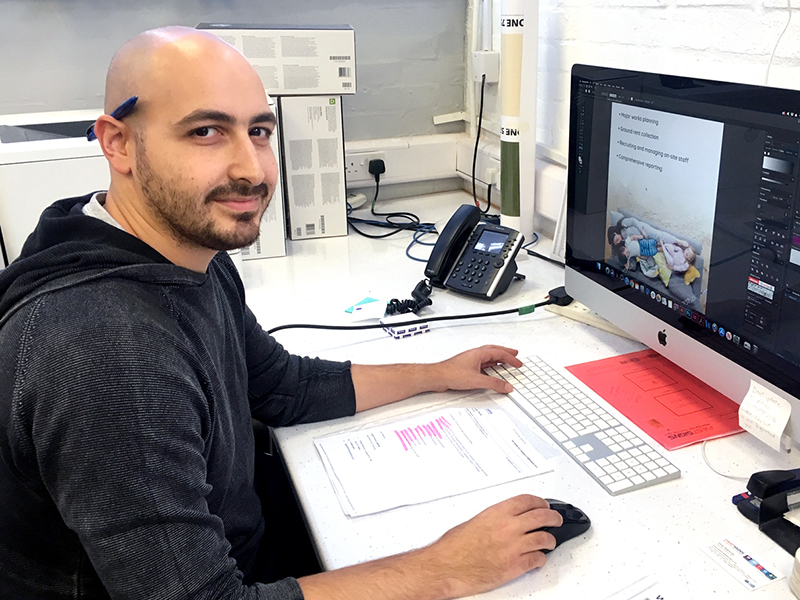 5. What does your typical day usually entail?
On a usual day I will have a few tasks to complete. Mostly it is creating artwork proofs for clients to showcase their signage for approval. We do this to give the client a chance to see a mock-up of their signage and to approve that all the specs is correct. Some projects also require new designs to be created for the business, like logos or menus. After completing the artwork stage, I will then prepare the design for production.
6. What is the most interesting part of your job?
Seeing the final outcome! It is one of the best parts of this industry to see something from concept to design to a built product. And then installed.
7. Any specific project that stands out to you?
I love working on Zabardast. They are a multi-sited food retailer that we started working on a few years ago when they opened their first site in London. Since then we have been creating and producing signage for them as they grow. We work on numerous interior signs and great big illuminated exterior signs.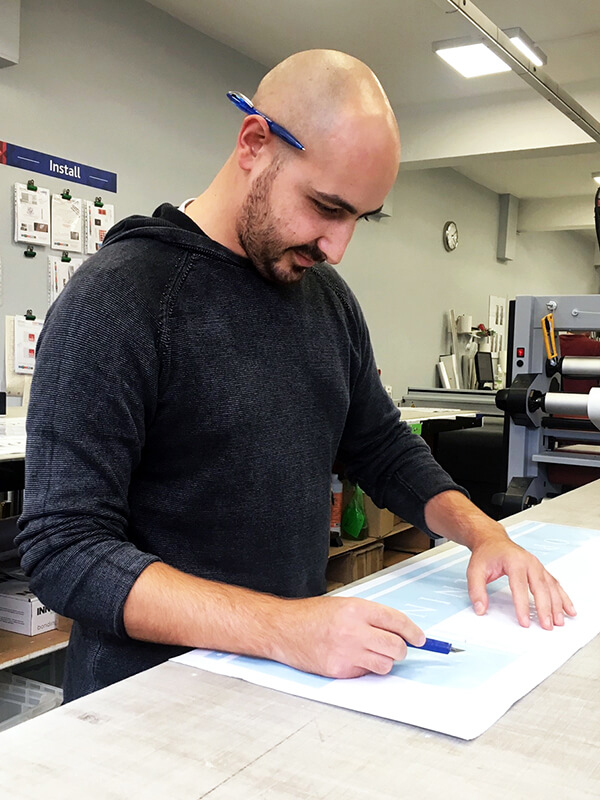 8. What is your favourite type of signage to work on?
I really enjoy working on wall graphics. Especially large artwork for wall wraps which transforms a space. Or creatively placed graphics to add character to the environment. It's a fun element to play with in your office or building. I also like to work on vehicle graphics – using the confinement of the vehicle's shape to communicate a certain look or message.
9. What is the most challenging signs/graphics to design/produce?
Although I enjoy working on them partial or full vehicle graphics can be a bit of a challenge to prepare. To make sure the graphics wrap around the curves of the vehicle correctly and keeping in mind the full 360 degree view of the finished product.
10. What has been your highlight of the past year (2019)?
Receiving great feedback from clients! It's always the best feeling after a project has been installed to hear from the client.
11. If you could escape to anywhere in the world, what would be your dream destination?
I would love to visit The Bahamas!
Catch up with all the latest projects Hasan has been working on recently by visiting our website: https://www.fastsigns.co.uk/872-hammersmith/about/news. Or contact our sales team to talk about your signage options in more detail: (020) 383-5536 x9.