Freestanding digital kiosks deliver messages at eye level and come in a variety of sizes and capabilities, including touchscreen.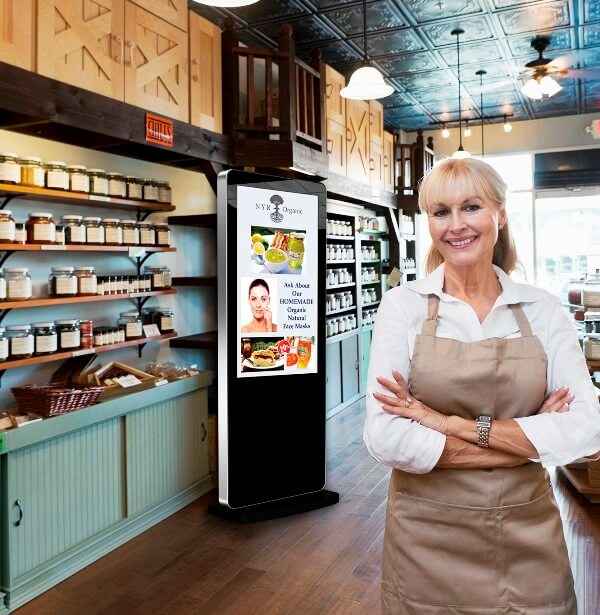 Communicate multiple messages in the same compact space using a digital kiosk. Attract attention and engage your audience with photography, colour, and motion. Digital kiosks are self-contained and can be placed in a lobby, retail area, waiting area, hallway, break room, or any other location that has access to an electrical outlet.
Content can be changed by transferring it onto a USB drive, or a media player can be added to the kiosk to allow for changes and scheduling to be executed remotely over the internet.
We can provide affordable professional-grade digital kiosks that are designed to plug in and play for desired timeframes or 24/7. All digital kiosks are self-contained and take up very little space.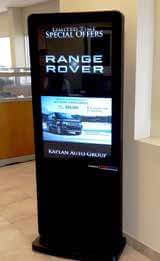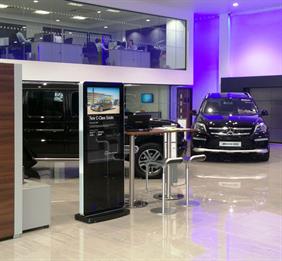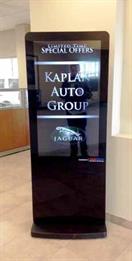 Advantages of Digital Kiosks:
Update/change content with a USB drive
Allow remote changes if a media player is added
Advertise special events and daily specials
Generate revenue by selling ads that run on the digital kiosk
Uses of Digital Kiosks:
Advertise waiting in line or sitting at the bar
Back of the house to educate
Engage and excite employees about company benefits
Promote events and daily specials
In your showroom, waiting room, or service area
Near the cardio workout area or swim in the indoor pool
Promote your programs and athletic club services
The options are endless.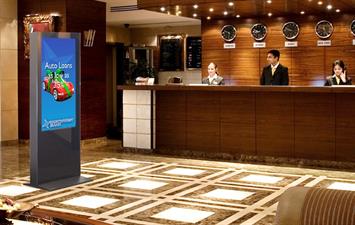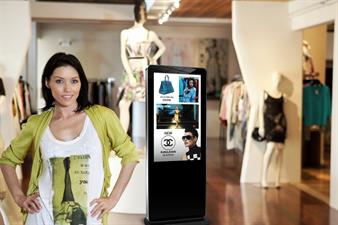 Project your message to the right people at the right time with interactive digital signage. Eye-catching and engaging, digital messaging signs can help attract attention, boost sales and ultimately lead to greater customer satisfaction.
Digital kiosks are highly noticeable and self-contained. Show your customers all that you offer in an engaging way. It can make an impact on customers as soon as they walk in the front door.
Read more on our website here: https://www.fastsigns.co.uk/872-hammersmith/products/solutions/interactive-digital-signage
Or contact us today to discuss your digital sign requests in more detail.