Use temporary signs to communicate with your customers and update your employees.
Signage can play an important role to reach out to the public and keep them updated and informed. This is easy to do with temporary signage solutions.
You can keep your team and/or customers informed by using signs and visual graphics to improve workflow and communicate changes. Identify areas with hanging or freestanding signs. Use display panels and frames to post updates.
Place graphics on your front window to communicate or place updated printed information in display holders.
Use erasable or glass boards to keep up to date with information or processes. Inform and communicate key messages on digital signs.
At this current time, businesses can benefit from using floor graphics, to help ensure their customers find their way and assist with managing social distancing practices.
Having safety signs that clearly showcase desired behavior can help to ensure we keep everyone as safe as possible.
Here are few product examples:
Pavement Signs

Window Signs

Digital Signs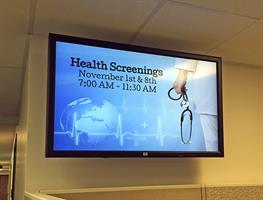 PVC Banners

Snap Frames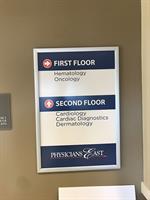 Floor Graphics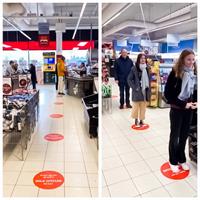 Freestanding Signs

Leaflet Holders

Roller Banners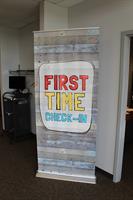 From the moment people arrive at your venue, using information, wayfinding and safety signs and graphics help create a more organised environment and assist with crowd control and get people where they want to go quickly and safely.
Let us know how we can help you. Our team is working remotely and is ready to help. Contact us by email or on (020) 383-5536 x9 to discuss your requirements.