Build event engagement with branded signs and visual graphics
Did you know that branded signs and graphics can make your event more memorable, and therefore likely more successful? Use them during each phase of the event: before to inform and promote, during to build engagement and excitement, and after to remind and reinforce key messages.
What is event branding?
Event branding captures the spirit of your company's brand and showcases it at your chosen event. If that is by using digital campaign or on site branding.
Branding is more than just your logo and tagline. Branding an event influences the way attendees remember and think about your product/experience.
Event branding is not just one thing, it is a collection of elements. It should reflect your organisation but can also be a brand of its own – brand extension.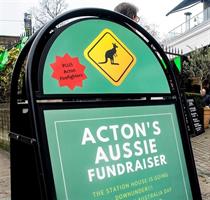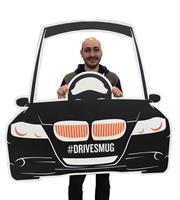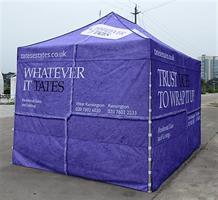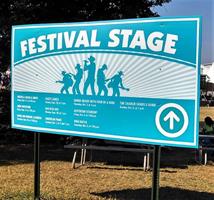 Branding elements
Use your logo as décor
Even if your event is more than your logo, this is an opportunity to explore how you can use your logo in creative ways. If that is on banners, backdrops, floor graphics or furniture. Perhaps some elements of your logo can be used to create custom patterns or prints.
Customise giveaways
Everything can be branded! Do you have a goody bag that can be customised with branded promotional items like pens? Perhaps some fun stickers or badges.
Social elements
Use social media to promote your event by creating unique 'photo opportunities'. Motivate attendees to take photos using photo frames, backdrops, branded balloons or large freestanding letters.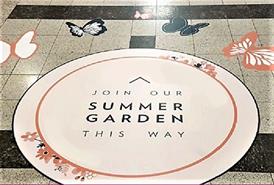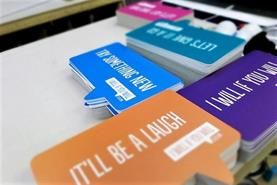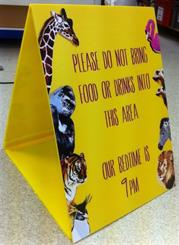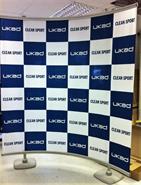 When we are working on visual communication for events, we keep in mind what type of event it is and how signage can support the experience. From arrival with wayfinding signs to guest engagement, information signs and logo placement.
From banners, digital signs and exhibits to stage, wall and floor graphics, we've got the tools to make your event even more eventful.
Ready to discuss branding your next event? FASTSIGNS is more than ready to help.